The Mount Mystics win big at ACAA Championships.
The Mount Mystics took home three gold medals at the 2021-22 ACAA Women's and Men's Basketball and Women's Volleyball Championships.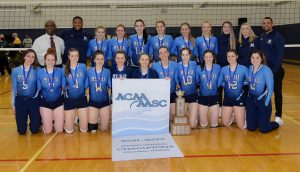 The Mystic Women's Volleyball team brought home the 2021-22 ACAA Banner on Saturday, March 12, after winning three straight sets over STU. They have secured their spot at CCAA Nationals, hosted by Holland College in PEI, March 24-27.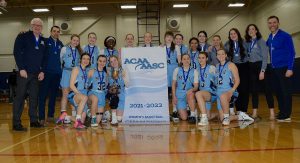 Your Mystic Women's Basketball brought home their third straight ACAA Championship banner in a 72-67 win over STU. They head to Nanaimo BC later this month to face off in the CCAA National Tournament at Vancouver Island University from March 24-27.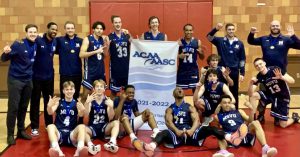 The Mystic Men's Basketball team, who went into the ACAA championship in 6th place, brought home the ACAA banner in a 69-67 win over STU in their home court.
The Mystics head to Humber College later this month to face off in the CCAA National Championship in Toronto, March 24-27.
Congratulations to all our student-athletes and the coaching staff for your achievements!
Follow along on Facebook and Instagram to keep up-to-date with your Mount Mystics at CCAA championships.