Virtual Recreation Programs

DanceFit 
This fan favorite is an easy way to get fit AND have fun at the same time! Every class will include basic dance moves, choreography and will be a workout, but you will forget you are exercising due to the fabulous music and energy of the group. Learn moves from Hip Hop, Bollywood, Disco, Salsa, Merengue and more. This class is for all levels (even those with 'two left feet') so join us to sweat, burn calories, tone, laugh, and de-stress from your day!
Date:  Mondays, January 25 – March 22, 2021
*No class February 15
Time:  7:10 – 8:00pm
Instructor:  Melissa Millar
Fee: $50.00 + HST
Discounted fee for Mount Student, Faculty & Staff:  $32.50 + HST
Registration begins January 4!
902-457-6420.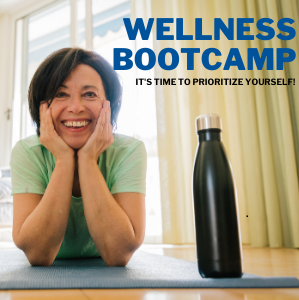 NEW!  Wellness Boot Camp
Check out our NEW virtual wellness program for women!

Does this sound like you?
– you often leave your own self-care to last and then feel too tired to do anything.
– you range between feeling like your head is just above water and feeling totally overwhelmed.
Under regular circumstances, we can fall into a pattern of forgetting to care for our own wellbeing and right now our lives are anything BUT regular!
It's time to choose YOU and make small changes toward greater wellbeing and happiness. That includes: physical strength, energy and endurance, mental strength, emotional stability and overall self-confidence and self-esteem.
If you are ready to do this, join us for a small group virtual training program this January!
This program includes:
A wellness assessment covering elements such as fitness, mental & emotional strength, sleep, social & spiritual wellbeing & more.
Recorded workouts to do at home that range in length from 10-30min. Includes strength, cardio, flexibility, as well as guided meditations.
1 virtual group session per week (40-50min)
Private Facebook group for participants
Shared access to weekly logbook for tracking activities
A 30min "one-on-one" virtual session with trainer to set goals and provide relevant personal info
Topics covered may include: mindfulness, menopause, family, stress management, self-esteem, posture, healthy eating, muscle strength, body shaming/body love, work/home life balance during COVID-19

PLUS THIS ONE TIME BONUS!
Access to entire Virtual Fitness Class schedule!  That's 12 classes per week for 12 full weeks!
Value:  $75.00 + HST!
6 week session:  January 31 – March 12, 2021
Instructor: Melissa Millar
SPECIAL LAUNCH RATE of just $150.00 + HST
Discounted fee for Mount Student, Faculty & Staff: $97.50 + HST
FREE Intro class!  Are you new to virtual programs? Or wondering what this program is all about?
Take advantage of a one time intro class on Sunday, January 24 at 4:00pm by registering at the Mount Fitness Centre, 902-457-6420.  *Must sign up for the for the intro class by January 22.
Registration begins January 4!
Call 902-457-6420

Reboot 2.0 – Virtual
2020 has been rough on our bodies, minds and spirits…do you need a reboot?
Join this small team of people to work towards greater energy, improved mood, focus, strength and endurance and the feeling like the last year WASN'T a complete write off!
Why choose a Virtual Team Training Recreation Program over other virtual fitness classes?
1. An equipment bundle to take home which allows the trainer to give you increasing challenges as you improve over time. Items could include: medicine ball, step and risers, gliding discs, or dumbbells.
2. Small group for personalized attention: 1 trainer for just 8 people!
3. Virtual wellness assessments at the beginning and end of the program to measure successes.
4. A one-on-one video call between you and the trainer to establish personal goals and troubleshoot the workout plan.
5. Dedicated Facebook group for the Reboot team to stay accountable, share ideas and challenges, and post successes.
6. A UNIQUE and highly effective exercise format called HIRT- High Intensity Resistance Training which can boost your metabolism, increase fat burning, improve muscle strength and reduce boredom.
ONLY 8 spots available!  
8 week session:  Wednesdays and Fridays, January 20 – March 12, 2021
Time:  1:10-1:55pm
Fee: $150.00 + HST
Discounted fee for Mount Student, Faculty & Staff: $97.50 + HST
Instructor:  Brigitte MacInnes
Registration begins January 4!
Call 902-457-6420.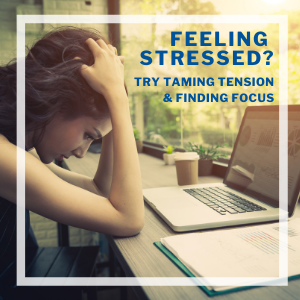 Taming Tension & Finding Focus
2020 has been, and still is, a difficult year for many. This is especially true for those who are trying to navigate new roles and procedures at work. Join Grant Hatcher, experienced meditation instructor, for this online program to help you learn a variety of relaxation techniques for processing and letting go of difficult emotions that these times may bring. In addition, you will learn ways to maintain your attention and help you focus on the tasks at hand in order to create a sense of accomplishment and peace.
4 week session:  Thursdays, February 4 – 25, 2021
Time:  12:30 – 1:00pm
Fee: $20.00 + HST
Discounted fee for Mount Student, Faculty & Staff: $13.00 + HST
Instructors: Grant Hatcher
Registration begins January 4!
Call 902-457-6420

Women's Self Defence
Are you ready to develop skills like assertiveness, awareness, and intuition training?  This dynamic system of self-defence, "Women's Awareness Survival Program" is for women aged 18 years old and above. The virtualized program will utilize a PowerPoint presentation to discuss aspects of self-defence including the above and the psychology of violence, physical defence, threat assessment, and so much more. You will be introduced to physical combat using videos as well as interactive practise with the instructors.  This program is an eye-opening, life-altering journey that will build your self-confidence and self-esteem.
2 week session:  Mondays, February 22 – March 1, 2021
Time:  6:30 – 8:00pm
Fee: $25.00 + HST
Discounted fee for Mount Student, Faculty & Staff: $16.25 + HST
Instructors: Joanne and Frank Zinck
Registration begins January 4!
Call 902-457-6420
REGISTRATION BEGINS JANUARY 4, 2021
By phone:  902-457-6420
By email:  Email mount.fitness@msvu.ca anytime with your request.  Please include your phone number and we will contact you to complete the process.
Please note:  Please register a minimum 72 hours in advance.  All participants will be required to complete a participation Release Agreement, prior to beginning the program. This will be emailed to you during the registration process.  Once we receive your completed Release Agreement, we will send you the class link.