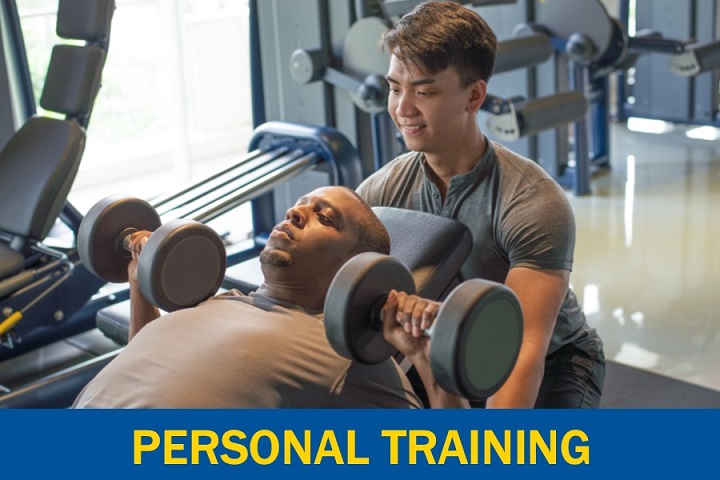 WHAT IS PERSONAL TRAINING?
Feeling sluggish and unhealthy? Bored or unfocused with your workouts?
Our certified fitness trainers will help you fix these problems and more.
Personal Training provides you with expertise, motivation, accountability and variety.
The Mount Fitness Centre Personal Trainers offer you:
Basic fitness and wellness assessments to evaluate where you are starting
Flexibility in scheduling workout sessions
Access to and education on how to use new and exciting equipment
Varied skill-sets including knowledge of weight loss, bodybuilding, incorporating mindfulness, muscle strength & toning, overall health, goal setting, TRX training, yoga/pilates, and MUCH MORE!
Our packages:
One-on-one sessions
your choice of a 3, 5 or 10 session package
Virtual options available for everyone
In-person options available for Mount Students, Faculty & Staff
Discounts available for Mount Fitness Centre Members
You'll feel the difference and see the results!
Sessions are booked by appointment.
Personal Training slots often fill-up FAST, so call to reserve your space now!
PURCHASE YOUR PACKAGE TODAY!
CALL 902-457-6420