REC the Night
Grab your friends and come out to the gym to play your favourite classic gym games!
Mondays 9:00 – 10:30pm at the A Garnet Brown Gymnasium
January 13 – Dodgball
January 20 – Soccer Baseball
January 27 – Dodgeball
February 3 – Capture the Flag
Febraury 10 – Dodgeball
Paint Night
Tuesday, January 20th at 7:00pm in
Vinnie's Pub
$5.00 per person
Register at the Mount Fitness Centre
Embrace Winter with Campus Rec
Meet up for:
SKATING
Friday, January 10
Emera Oval at 12:00pm

HIKING
Friday, January 17
Hemlock Ravine Park at 12:30pm
SKATING
Friday, January 24
Emera Oval at 12:00pm
SNOWSHOEING
Friday, February 7
Emera Oval at 12:00pm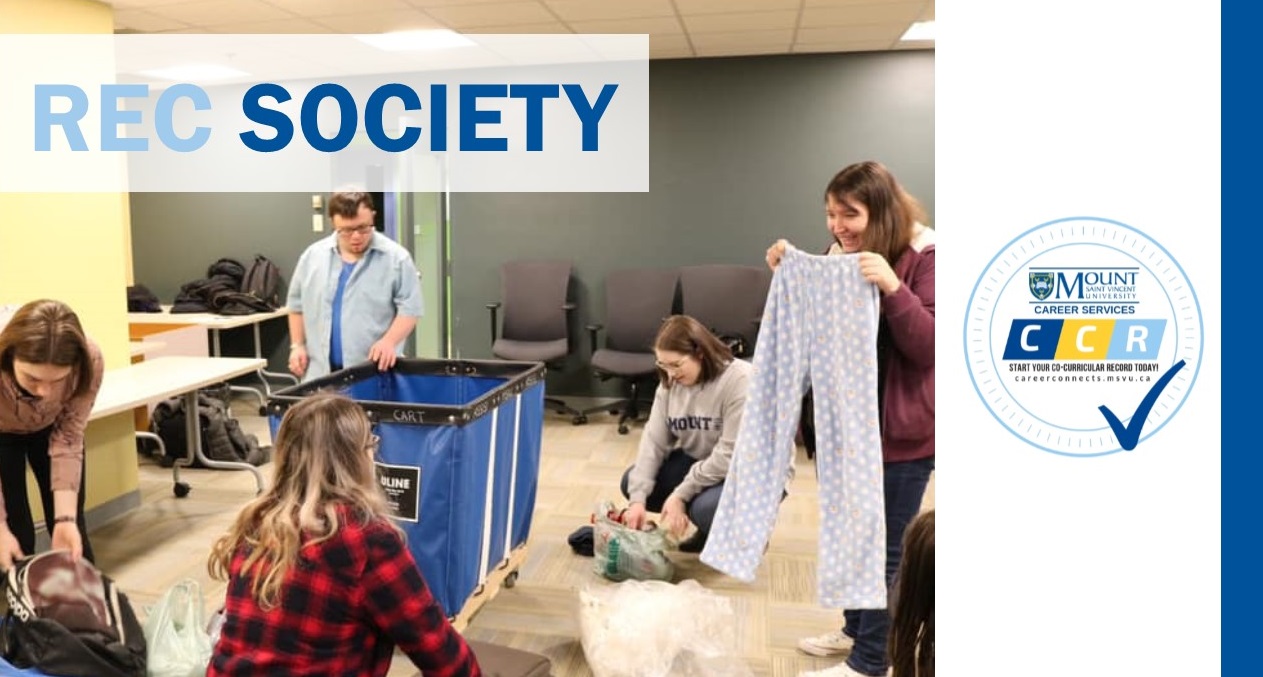 #RECyourlife
The Rec Crew is the student activities society on campus. This group of fun and dynamic student leaders heads up events throughout the year for Mount Students. Join the Rec Society and help organize the biggest parties, carry out charity work with local and international organizations, help at varsity games, booster nights and lots of other campus activities.
Whether it's special event planning, social justice advocacy, school spirit or leadership development, the Rec Society has something for everyone.
Join anytime! Volunteers always welcome for monthly events, build your CCR transcript by joining this society.
Fun & Games: Mood stROLLs, Dodgeball, Basketball
Parties: Mardi Gras, Grinch's Gala
Athletics: Join the Blue Crew and attend the varsity games.
Social Justice: Trick or Eat, Holiday Card Campaign, Backpack Giveback
Follow us on Instagram: @mountcampusrec
Follow us on Facebook: Mount Campus Rec
UPCOMING: Backpack Giveback
Wednesday, January 29th

On Caritas Day, we are giving back!
Join us 10:00am – 12:00pm as we will backpacks for local shelters. We are looking for donations of new/gently used backpacks, clothing, blankets, new socks, soaps, toiletries, etc.
Email campusrec@msvu.ca for more information.