Change your Password
1. Go to the Password Change Tool.

The first time that you log in you will be presented with this screen:


Select English
Click Save Changes
After logging in you will see the main screen. From here you can change your password, setup a password hint or set up/modify your password Challenge Response Questions used to reset your password when you have forgotten it.
2. Select Change your Password.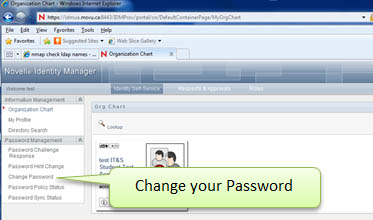 3. Enter in your current (old) password, then enter your new password. See our help section to learn more about creating a strong and secure password.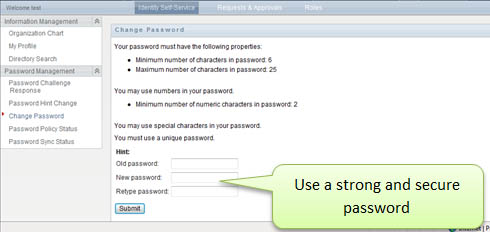 Note: If you receive a "password is not unique" message then you are probably attempting to use a password you have used before. You must choose a different password.
4. Change your password hint to something that will help you to remember your password in the future. Do not use a hint that would make your password easy of others to guess.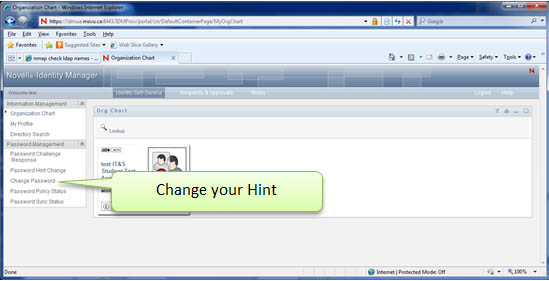 5. Set up your Password Challenge Response Questions. Do not use easily guessable questions with answers that may be found on Facebook or other social media, or things your friends would know, etc.


If you have previously entered your questions/answers you can continue to use them, if you are unsure of the answers or want to change them, un-check Use Stored Response.