Dr. Tamara Franz-Odendaal
Professor of Biology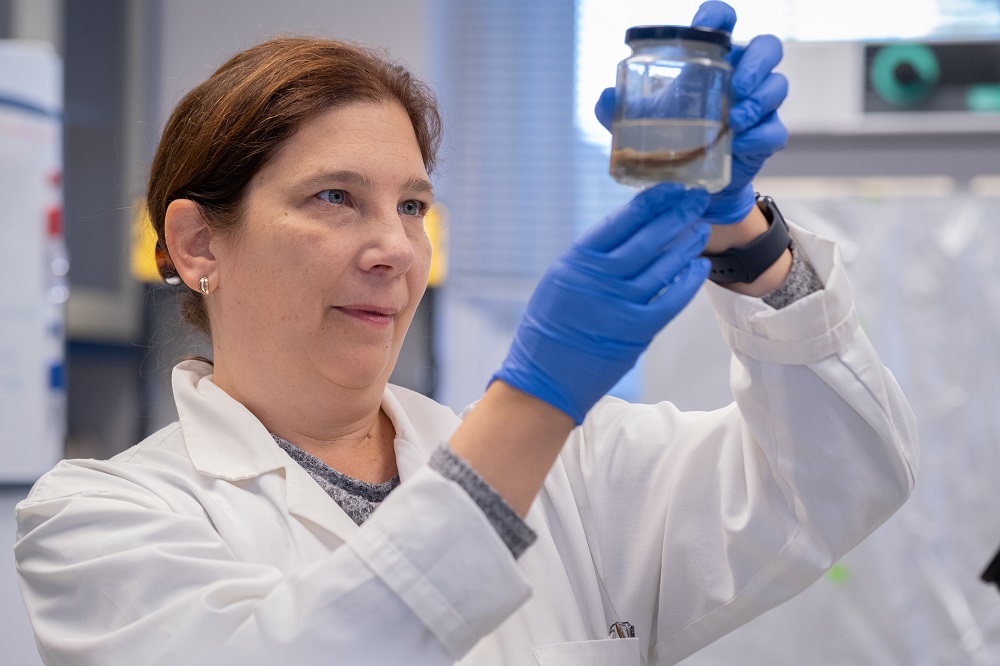 Dr. Tamara Franz-Odendaal was drawn to study Biology because she has always been fascinated with organisms around her, and the diversity of animal species. Now an Evolutionary Developmental Biologist with expertise in skeletal biology, her research brings greater understanding of that diversity.
By examining both fossils and modern animals, Dr. Franz-Odendaal is able to study the evolution of vertebrate development, specifically the craniofacial skeletons, or skulls. She looks at shapes and developmental processes in living organisms to understand how morphological changes happen at a genetic level. "Understanding why animals came to be so different is valuable knowledge in health research," she explained.
With her background spanning the fields of morphology and developmental biology, her experience brings a breadth of knowledge from a variety of diverse experiences. From working in a pharmaceutical lab, a human genetics lab where she analyzed blood samples to track disease, to digging up fossils in Africa, she seeks to expand our understanding of life around us. ​
"Before you can understand underlying mechanisms of a congenital disease, you need to understand how the normal structures develop, so you can try to figure out how to prevent it from malforming in a disease state," said Dr. Franz-Odendaal.

​In a research project in conjunction with the Canadian Space Agency, Dr. Franz-Odendaal found that microgravity can lead to cranial defects in zebrafish, which could lead to more research on the effects of space travel for humans. Using this same model animal, Dr Franz-Odendaal collaborates with a plastic surgeon at the IWK Children's hospital to try and understand how drugs affect development of the skull roof during growth.
Dr. Franz-Odendaal has also worked with aquaculture companies to diagnose issues with their fish species. "Skeletal research can solve problems relating to mechanical or physical forces that impact the skeleton as well as environmental toxins, both of which can have effects on growth and development of fish," she said.
Along with her research, Dr. Franz-Odendaal is proud to be a role model for girls and young women, offering hands-on, all-girls science courses, retreats and camps for junior and high school students as one of five Natural Science and Engineering Research Council of Canada (NSERC) Chairs for Women in Science and Engineering in Canada.
Dr. Franz-Odendaal is a full professor at Mount Saint Vincent University, and is an adjunct professor at Dalhousie University's Faculty of Medicine and Saint Mary's University, and recently received funding from NSERC, Canadian Foundation for Innovation, Nova Scotia Health Research Foundation and Nova Scotia Research and Innovation Trust (now Research Nova Scotia).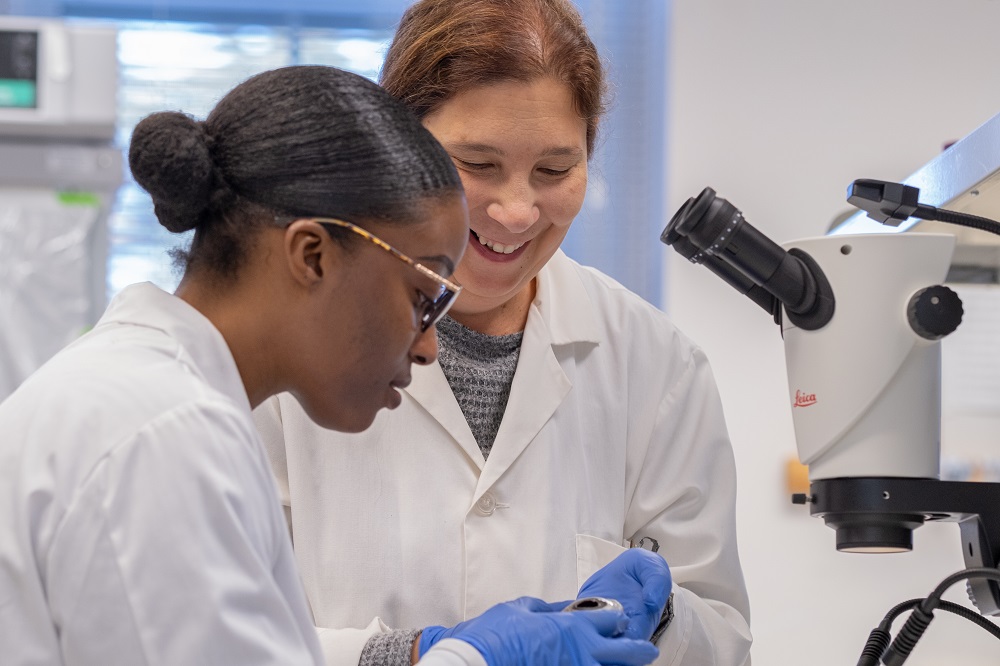 Learn about the Franz-Odendaal Bone Development Lab: http://www.bonedevelopmentlab.ca/
Visit Dr. Franz-Odendaal's Faculty Profile