Supporting Numeracy and Literacy in Play-Based Early Learning Programs
Project Background
The purpose of this research study was to explore how a meaningful and functional numeracy and literacy-rich play-based environment helps to build positive attitudes and competencies for children in publicly funded early learning programs.
17 Pre-primary educators from Regional Centres for Education and the Conseil Scolaire Acadien Provincial across Nova Scotia participated in this research project.
Project Aims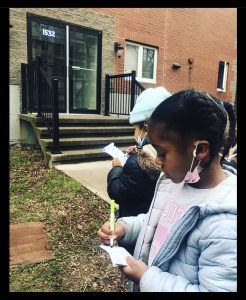 To capture and reflect on how numeracy and literacy is supported within the Pre-primary Program through pedagogical documentation.
To use documentation as a tool to discuss and critically think about numeracy and literacy within the Pre-primary Program. Also, to use documentation as a way of sharing experiences and building skills.
To collaborate on ideas of how to enhance play-based programming to support children's numeracy and literacy development in Pre-primary Programs in Nova Scotia.
This research study included a series of six workshops. The workshops consisted of three information-sharing sessions, followed by two photo-sharing sessions and one final group brainstorm. The photo-sharing sessions were a key component of this research, as the combination of pictures and verbal stories sparked discussion and critical thinking among the educators. Through their reflections, participants spoke about the role of the educator, the child, the environment and relationships in numeracy and literacy-rich play-based early learning program, and emphasized the interconnectedness of their themes.
This project was led by Dr. Jessie-Lee McIsaac, Tier II Canada Research Chair in Early Childhood: Diversity and Transitions at the Early Childhood Collaborative Research Centre, Mount Saint Vincent University and Dr. Christine McLean, Mount Saint Vincent University.
This project was funded by the Margaret and Wallace McCain Family Foundation and supported by the Nova Scotia Department of Education and Early Childhood Development.
Results & Resources
Check out the graphic report to view participants photos and more information on the project background and methods used.
Our traveling panel exhibit was designed to give more details to some of the photos from the graphic report. The panels showcase educator voice and provide some interpretation from the researcher.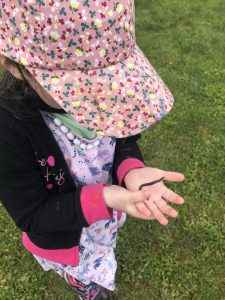 One-pager: Numeracy and Literacy – It's Everywhere!
The one-pager is designed for families and provides point form examples of numeracy and literacy in play-based early learning environments. It also has some tips and tricks for promoting numeracy and literacy at home.