Transforming Military Cultures
DND MINDS Collaborative Network
2022-2025
---
Mission Statement:
Transforming Military Cultures is a network of Canadian and international academic researchers, defence scientists, military members, veterans, and people with relevant lived experience who are collaborating to challenge, reimagine, and transform the Canadian Armed Forces culture into one that embraces inclusivity and difference. The Network employs an anti-oppression framework in drawing on diverse critical perspectives and international lessons learned. Our activities aim to determine the root causes of the problematic military culture and provide practical insights to help transform Canadian Armed Forces culture into one that serves the future needs of Canada and Canadians.
---
Guiding Questions:
Year 1: WHAT IS THE PROBLEM WE ARE TRYING TO SOLVE?
How do we understand the problem of culture change in the CAF through an anti-oppression lens?
Year 2: WHAT ARE THE ALTERNATIVES?
How can an understanding of the lived experiences and root causes assist in envisioning an alternative military culture that values inclusivity and difference?
Year 3: HOW DO WE BRING ABOUT MEANINGFUL CHANGE?
How can an anti-oppression framework inform change strategies?
---
Goals/Outcomes: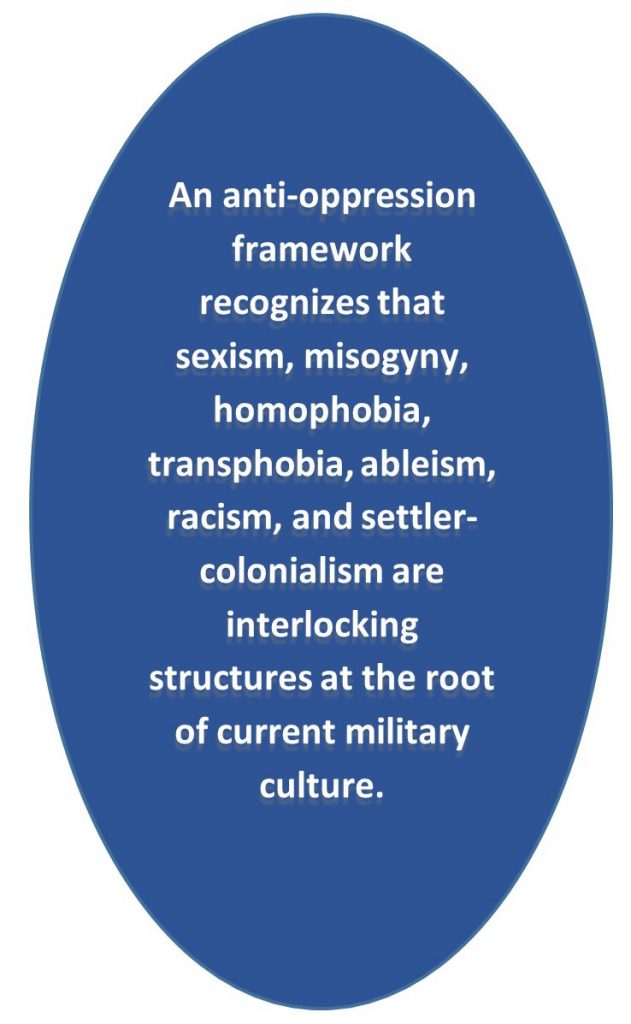 – Lead innovative ways of thinking through culture and culture change
– Collaborate and facilitate discussions with Defence members and stakeholders
– Learn from CAF and international military and civilian network members on culture and culture change
– Disseminate and communicate information on CAF culture change to the Canadian public
– Provide training and opportunities to emerging researchers with an interest in culture and culture change
– Organize roundtables, symposia, and other events with CPCC
– Host a podcast that brings together civilian researchers, Defence team members, and lived experience voices
---
Network Co-directors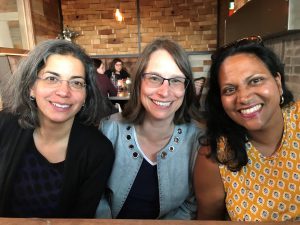 Dr. Maya Eichler, Mount Saint Vincent University (photo left)
Dr. Tammy George, York University (photo right)
Dr. Nancy Taber, Brock University (photo center)
---