Mission
To help this generation of Nova Scotian girls develop, appreciate and celebrate their own abilities and talents and those of other girls and women, to help them to empower themselves, build confidence, and be a positive influence in their communities.
2023 Girls Conference: Girls in Action!
Join us for our first in-person conference since March 2020, on Thursday, May 25, 2023, from 9:00 am – 3:00 pm, Rosaria Multipurpose Room, Rosaria Student Centre – Mount Saint Vincent University.
We have a strong, exciting lineup of program content! 2023 Girls Conference – Program at a Glance!
Keynote Address – Chelsey Gotell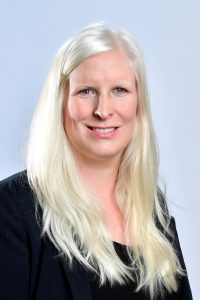 Chelsey Gotell is a three-time Canadian Paralympian and 12 time Paralympic medallist in the sport of swimming. A native of Nova Scotia, Chelsey competed internationally for over ten years. She won 11 World Championship and five Parapan Am Games medals,and represented Canada at the Melbourne 2006 Commonwealth Games.
After graduating from McMaster University with a degree in psychology, Chelsey developed her passion for sport leadership while working for the TORONTO 2015 Pan and Parapan American Games. She played a significant role in building the Games narrative and delivering a world class sport program.
Over the last 15 years, Chelsey has been a leading voice in the Paralympic Movement at home and abroad. She has been an active member of the Canadian Paralympic Committee Board of Directors and supported Team Canada at four sets of Paralympic and Parapan American Games. Her commitment to creating positive change in sport led her to advocate for governance reform on a global scale.
Chelsey was elected as Chair of the International Paralympic Committee (IPC) Athletes' Council in 2017, giving her a seat on the IPC Governing Board and the International Olympic Committee Athletes' Commission. Throughout her term, she was appointed to the World Anti Doping Agency Athlete Committee and represented the IPC on the Work Group on WADA Governance Reforms. In December 2021, Chelsey was elected to the IPC Governing Board as a Member at Large. Chelsey brings her bold vision and strategic expertise in helping shape the future in the Canadian sport system and the IPC. She is passionate about mentorship of the next generation of leaders and in helping remove the barriers of inclusion for women and people with disabilities around the leadership table.
Chelsey has received her Masters in Osteopathic Manipulative Sciences and is an Osteopathic Manual Practitioner and clinic owner. She is also a mother of two, Emily and Adam, and currently lives in Ontario.