Dr. Derek Fisher
Associate Professor & Psychology Department Chair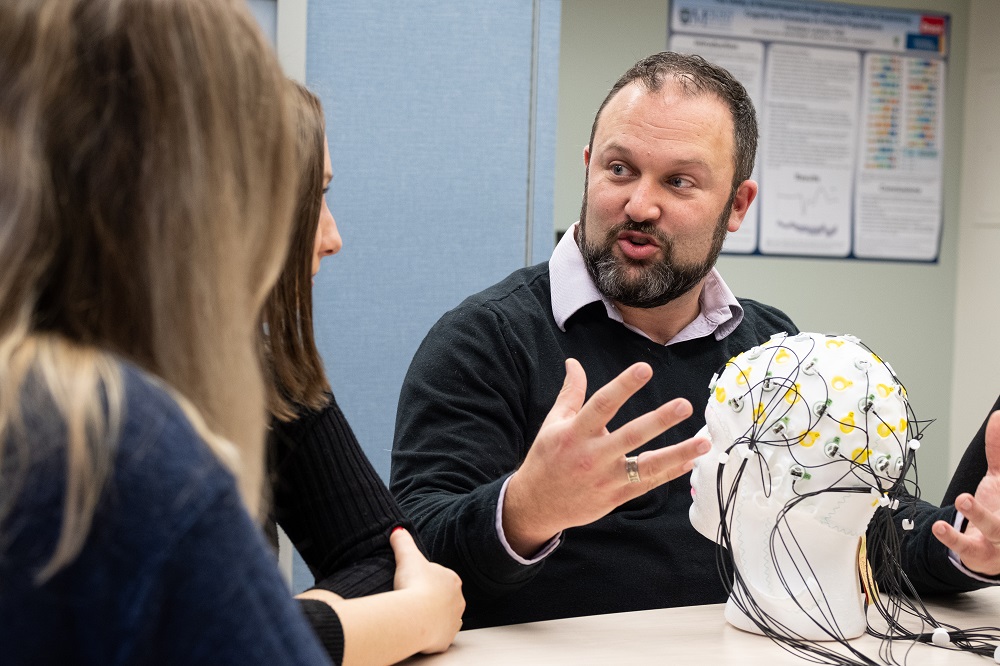 As a cognitive neuroscientist, Dr. Derek Fisher uses electroencephalogram (EEG) tests to study the electrical activity of the brain. His research is focused on two primary areas of research: how brain function changes in the context of mental illness, and neurological illness, and how common drugs change brain activity.
Dr. Fisher has been working with the Nova Scotia Early Psychosis Program and is collaborating with researchers at the University of Pittsburgh to study schizophrenic patients.
Noting that there are currently no biomarkers that can accurately predict the onset of psychosis, he explained that this research will study patients who have auditory hallucinations and compare them with others with the same disease but without that socially-isolating symptom.
"We see significant changes in the way that the brain works in these patients," said Dr. Fisher. "The auditory cortex, or what processes incoming sounds, functions differently in their brains."
With further research in this area, it may be possible for doctors to detect psychosis earlier in at-risk patients. With this knowledge, healthcare providers may be able to target therapy and other interventions more effectively, just as they do with patients who are at risk for diseases such as diabetes.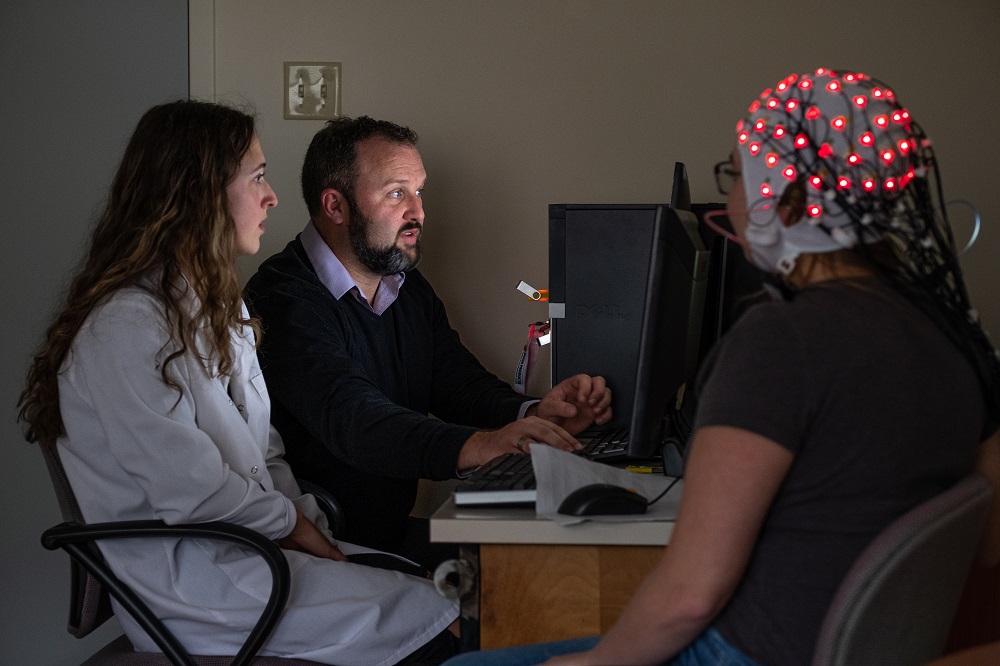 Because cannabis use in adolescents is linked to increased risk of developing psychosis, it was this work that led Dr. Fisher to investigate how common drugs such as nicotine and caffeine, and now cannabis and marijuana alter brain function.
"We treat all strains of cannabis and marijuana as if they're the same thing, but in fact different strains of cannabis can have very different levels of cannabinoids and they have very different effects for treating patients," explained Dr. Fisher. He cited the example of a severely epileptic child who suffered from 100 seizures per day before finding relief with a type of marijuana that had high levels of cannabidiol (CBD), but no tetrahydrocannabinol (THC).

"Knowing the difference between these drugs is very important. The wrong medical marijuana could have made her symptoms even worse," he said.
Visit Dr. Fisher's Faculty Profile