Nova Scotia Centre on Aging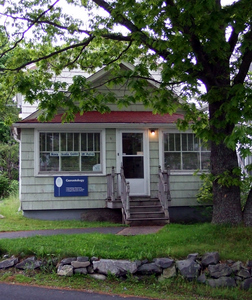 The Nova Scotia Centre on Aging was housed on the Mount's campus in this building (the little green house) from 1992-2014.
The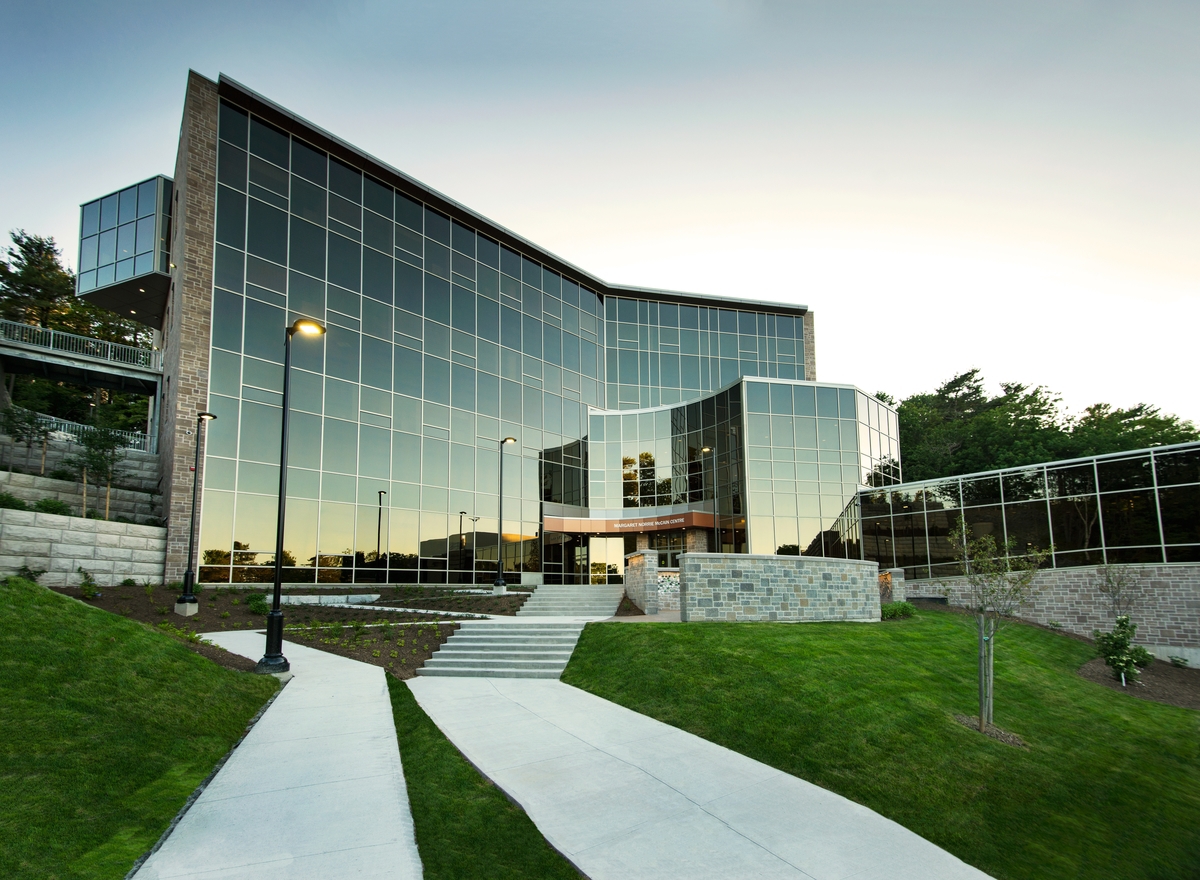 Nova Scotia Centre on Aging moved to the McCain Centre for Teaching, Research & Learning which opened in May of 2015. We are located on the 2nd Floor, Room 202.
Who We Are
Established in 1992, the Nova Scotia Centre on Aging (NSCA) is a university based research centre that conducts applied research on age-related issues. Our mission is to advance knowledge on aging to inform social policy and practice and enhance the quality of life of older people and their families. Our values include: collaboration with others, inter- and trans- disciplinary focus, excellence in our research, engagement with multiple and diverse voices.
The Centre is affiliated with Mount Saint Vincent University's (MSVU) Department of Family Studies and Gerontology and works in partnerships with others – the academic community, governments, private sector, seniors, and voluntary/professional organizations – on initiatives which will benefit the aged, their families, and communities.
The NSCA has received recognition for its research excellence, interdisciplinary collaboration and partnerships with stakeholders. The NSCA, through its networks, expertise and publications, is a resource to university scholars, students, community-based researchers, practitioners, educators, government, service providers, seniors' and professional organizations, media, families and the general public.
Dr. Janice Keefe, Professor and Lena Isabel Jodrey Chair in Gerontology, Department of Family Studies & Gerontology is the Director of the NSCA.
What We Do
The NSCA undertakes research projects, continuing education initiatives and community engagement activities. Our approaches are diverse and include such activities as:
Participate as co-investigator or partner on research projects
Develop and deliver workshops
Deliver lectures and presentations to general public, students and seniors
Participate on advisory committees and networks
Contribute to think tanks, policy forum, round tables
Prepare briefs and background papers
Publish in peer review journals and industry publications
Present at professional conferences
Evaluate federal or provincially funded projects
Exhibit at public events and conferences
Scope of Expertise
Our work touches on many aspects but we hold particular expertise in certain areas such as: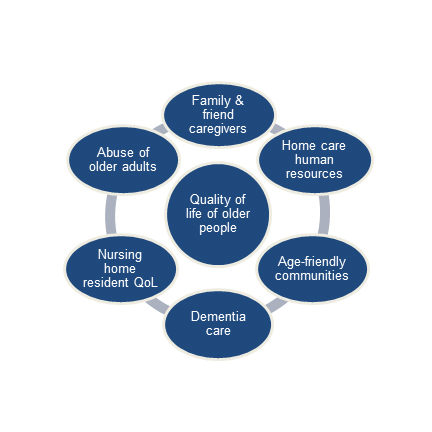 Our Significant Achievements
Pilot tested two online family and friend caregivers' workshops with health care professionals.
Led the Care and Construction study, an interdisciplinary, multi-sector research partnership assessing how differences in models of care impact nursing home resident quality of life (QoL).
Brought together researchers, practitioners, decision makers and students as part of our "Our Future is Aging" interdisciplinary conferences (2012, 2016).
Hosted three CIHR-funded Café Scientifiques to engage the general public.
Our Impact…
The Centre has influenced policies on home care programs and services, strategies for recruiting and retaining home support workers and financial supports for caregivers.
The NSCA has enhanced dementia care through curriculum revisions, communities through our age-friendly work, awareness of realities of family and friend caregivers and nursing home resident quality of life
The Centre's work has also helped to mitigate abuse and isolation of older adults and enhance their mental health.
In 2012, we celebrated our 20th anniversary and you can check out our 20th Anniversary Brochure which recognizes the many accomplishments of the NSCA.
Please contact us if you would like more information on our projects and initiatives.