Student Essay Competition

The Nova Scotia Centre on Aging, Mount Saint Vincent University advances knowledge on aging to inform social policy and practice and enhance the quality of life of older people and their families (www.msvu.ca/nsca). The Centre is celebrating its 25th anniversary and part of its activities held a student essay competition during the winter of 2017 for students in Grades 5 and 6 within the Halifax Regional School Board. The goal of the competition is to increase awareness of older adults and the contributions they make to families and society, and to foster a culture of caring and respect across the generations. Click here for more information on the competition criteria.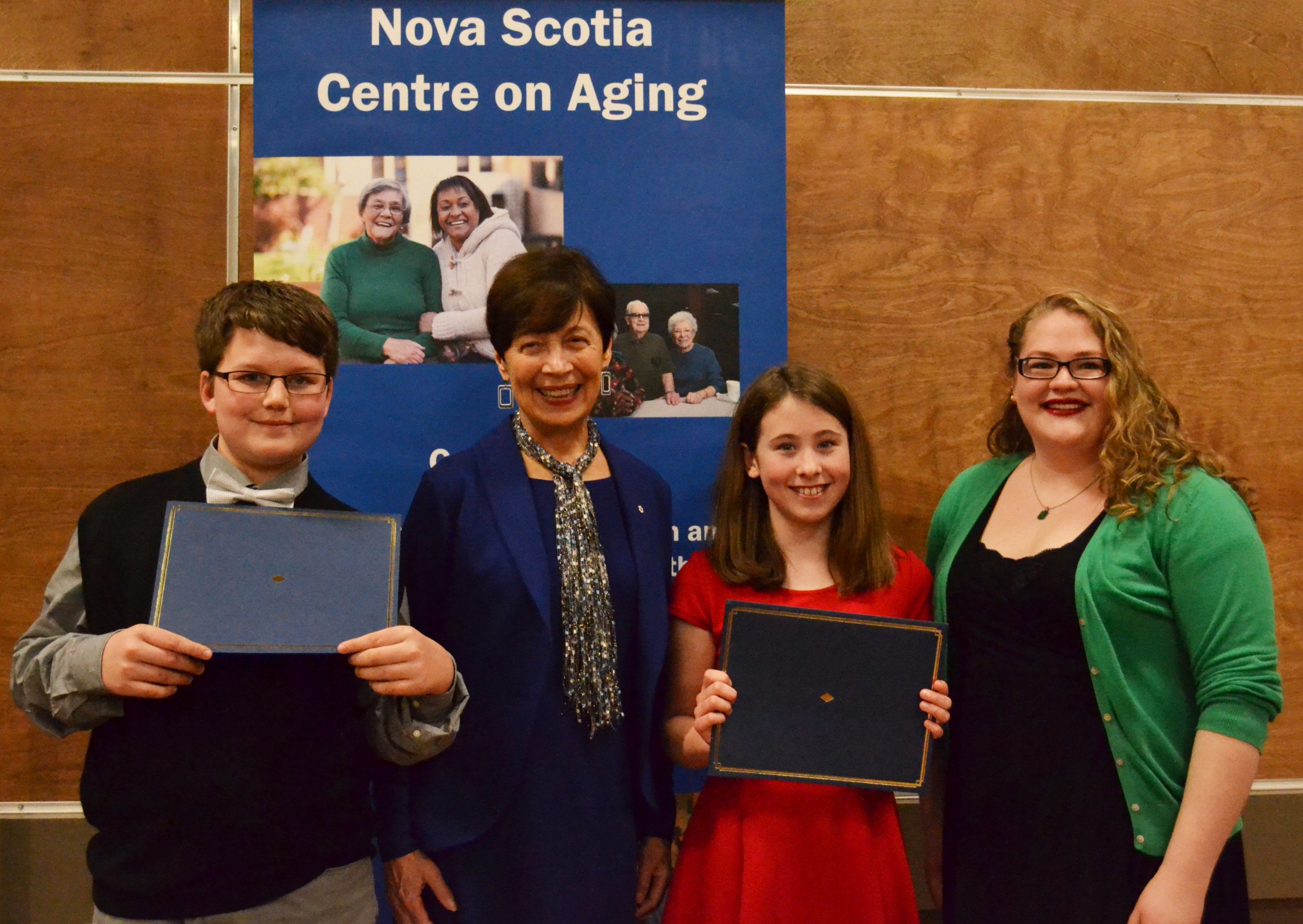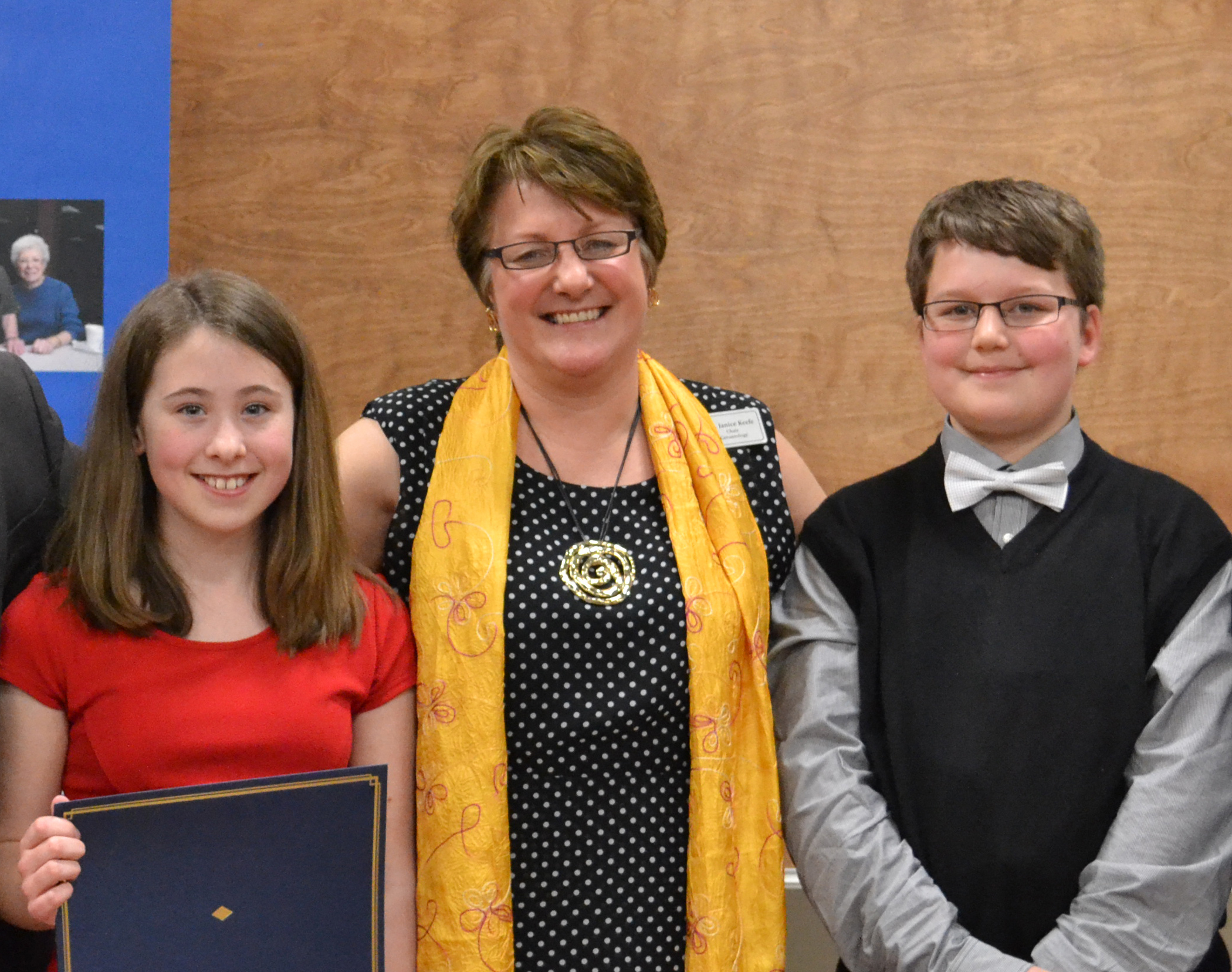 We are pleased to announce that the winners of the Centre's 25th anniversary student essay competition are: 1st prize-Madeline McPhee, Grade 5, Sambro Ketch-Harbour Elementary and 2nd prize-Aidan Ashley, Grade 6, Musquodoboit Valley Education Centre. Congratulations Madeline and Aidan! These students were recognized at the Centre's 25th Anniversary Recognition Dinner on April 6. Thank you to all of the students who participated in the competition!