Mental Health Resiliency in Long Term Care – Evaluation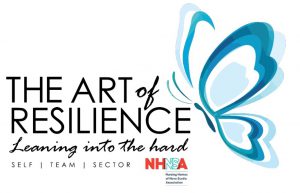 The Nova Scotia Centre on Aging is partnering with Nursing Homes of Nova Scotia Association on a mental health support program being offered to 50 long term care facilities across Nova Scotia. The project is funded by Healthcare Excellence Canada and is taking place between January and March 2022. The Association has engaged Pamela MacLean and Serena Lewis from Dallas Mercer Consulting who will be delivering the program. Our Centre's role is to evaluate the program.
Why evaluate a mental health initiative in long-term care?
It is important to understand if this program has made a difference to staff and organizations within long term care in Nova Scotia and what should be considered when offering a mental health program within the long-term care setting.
This information gathered through the evaluation will be used to inform future programs and contribute to knowledge about best practices for addressing the mental health needs of staff in long term care.
The program has three different components. The evaluation work is tailored to each component.