It goes without saying that COVID-19 remained the top story around the world this year. But, when it comes to stories about MSVU people and programs, here are the 10 that resonated with readers the most in 2021 (based on page views and social media engagement):
On October 20, Dr. Ramona Lumpkin, CM, Interim university President and Vice-Chancellor, apologized on behalf of MSVU to survivors, their families and communities, as well as all Indigenous Peoples, for MSVU's role in the tragedy of residential schools in Canada, noting that the Sisters of Charity Halifax, the founders and previous owners of MSVU, had members who staffed the Shubenacadie Residential School in Nova Scotia and the Cranbrook Residential School in British Columbia. The apology was accompanied by a list of commitments the university is making to Indigenous Peoples that build upon work already being undertaken and are based on a commitment to listening, learning, and enduring action.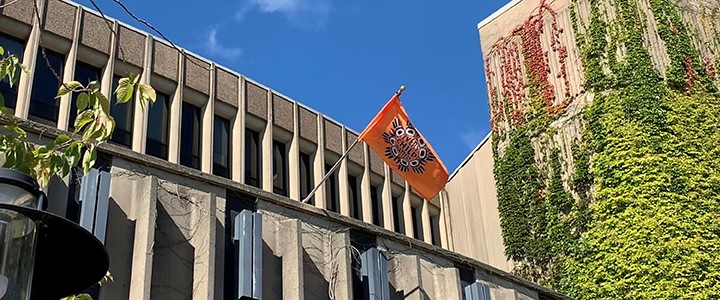 In March, Megan Cook, then a fourth year MSVU Bachelor of Business Administration student majoring in Management (she graduated this fall!), was one of eight full-time undergraduate students in Atlantic Canada chosen as recipients of the Frank H. Sobey Award for Excellence in Business Studies. Megan received $30,000 to support her development as a future business leader.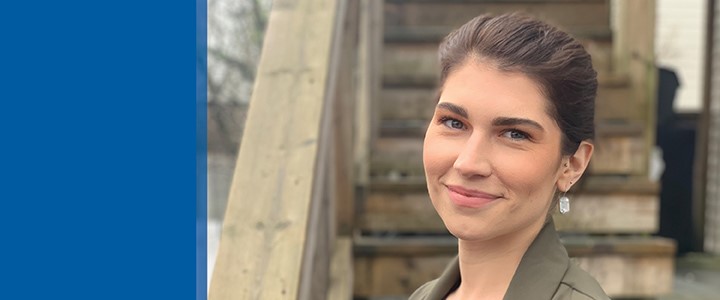 Also in March, Delvina Bernard joined MSVU as the first-ever Equity, Diversity, Inclusion and Accessibility (EDIA) Advisor at the University. With more than two decades of experience as an institutional change strategist focusing on EDIA, Delvina has brought substantial experience to her new role, having previously held professional positions spanning the public, private and not-for-profit sectors locally, nationally and internationally.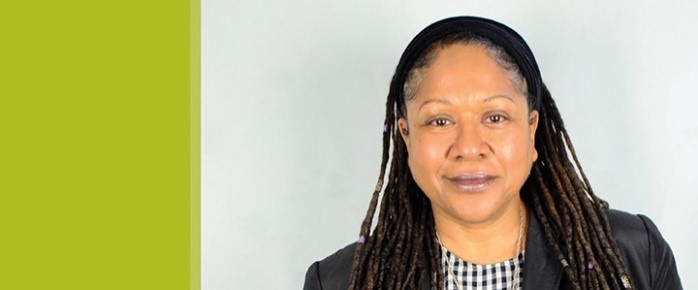 In January, the MSVU Business Administration program's major in Strategic Human Resource Management achieved accreditation by Chartered Professionals in Human Resources of Nova Scotia (CPHRNS). Through this accreditation, students graduating from MSVU with a Bachelor of Business Administration in Human Resource Management and a GPA of at least 2.70 are eligible to apply for a waiver for the CPHR National Knowledge Exam, putting them one step closer to achieving the CPHR designation. With the exam waived, applicants become CPHR Candidates and all that remains is a required three-years of applied HR experience.
Stories on convocation speakers are always popular, but this piece from November on Eleftherios Michalopoulos took the cake! Originally from Greece, Eleftherios moved to Toronto in 1964, and soon after made his way to Halifax. At the age of 80, Eleftherios graduated during MSVU's fall 2021 convocation with a Master of Education in Lifelong Learning, making him the oldest student to ever graduate from the Faculty of Education at MSVU. Eleftherios started his university studies at the age of 66 to fulfill a promise to his late wife, Anne Marie, that he'd pursue an education and support the betterment of society.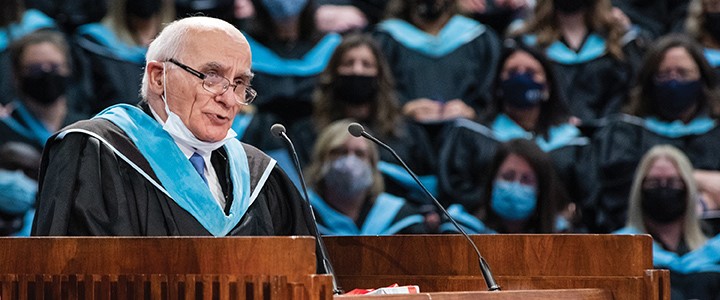 Who wouldn't be inspired by MSVU Applied Human Nutrition alum Luke Corey's success story?! Luke, who graduated in 2008, is a performance dietitian for EXOS, a world-leader in human performance, at Mayo Clinic Sports Medicine in Rochester, Minnesota. He also serves as team dietitian for the NBA's (National Basketball Association's) Minnesota Timberwolves. Luke works with a roster of 15 professional basketball players daily, providing them with nutritional support and dietary education to help these high-performing athletes reach their full potential. For Luke, the job is a dream come true – and one that requires much hard work.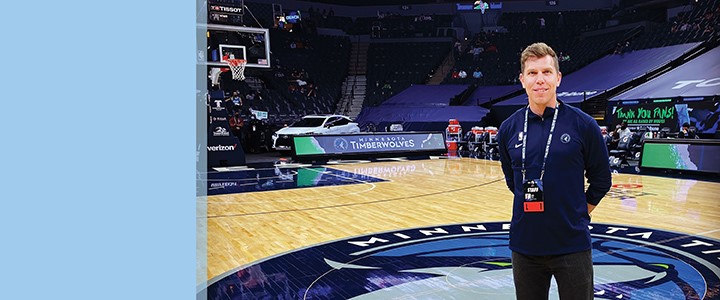 The 2021 Tokyo Olympics included a strong MSVU contingent! Michelle Russell, who graduated in spring 2020 from MSVU with a Bachelor of Arts (Honours) in English, and Alanna Bray-Lougheed, a student in Applied Human Nutrition, both took part in the women's 500m K4 (kayak four) event.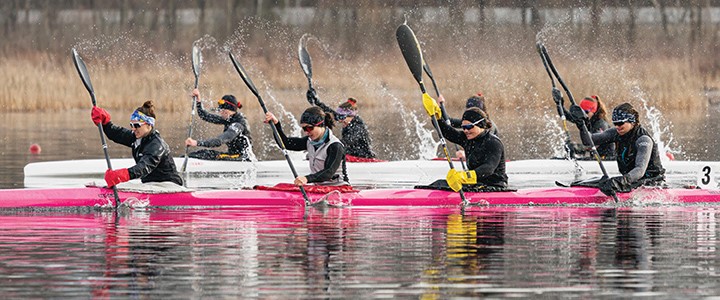 In October, we celebrated five graduate students undertaking health research projects at MSVU who received Scotia Scholars Awards from Research Nova Scotia: Allison Britton, Alexandra Bromley, Laura Gosine, Tongtong Li, and Rachel Waugh. The award supports the growth, acquisition, and retention of highly skilled individuals who are advancing and translating knowledge in disease detection, diagnosis, treatment, and prevention, strengthening health care delivery systems, caring for vulnerable populations, and promoting better opportunities for future health and wellbeing.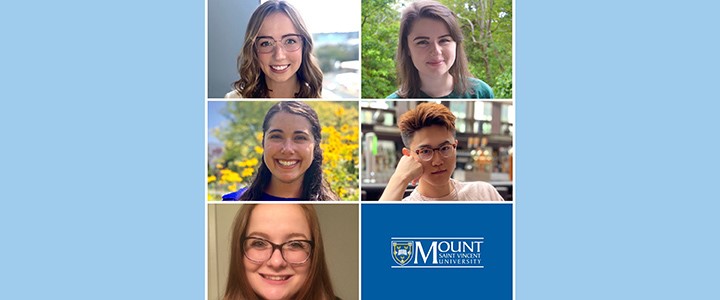 This past summer, MSVU welcomed two new senior leaders: Dr. Jacqueline Gahagan, Associate Vice-President, Research; and Dr. Susan Trenholm, Dean of Professional and Graduate Studies. Dr. Gahagan is a medical sociologist by training who has engaged in research in the areas of public health and the social sciences locally, nationally and internationally and has also worked with colleagues at MSVU on past social justice and equity-related research initiatives. Dr. Trenholm previously advised the Ontario, Nova Scotia and federal governments and led philanthropic and partnership investments for Pfizer Canada. She joined MSVU from King's College London (UK) where she served as Director of the Public Policy and Management program, as Chair of the Postgraduate Education Committee, and as an elected member of the Academic Board (Senate) and College Council (Board of Governors).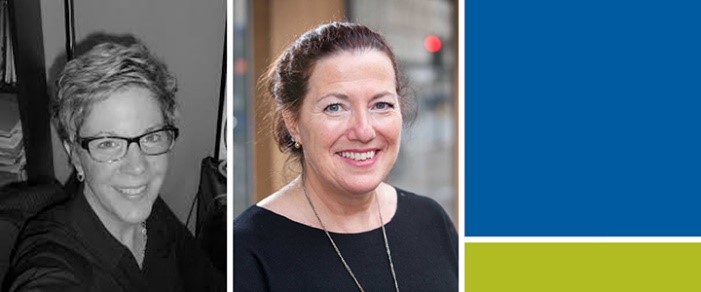 At an event held on campus on November 23, a new book co-edited by Dr. Sarah Reddington and Dr. Shane Theunissen of the Child and Youth Study Department was launched, and a new MSVU fund in support of Indigenous learners and youth was announced by Fiona Kirkpatrick Parsons, Senior National Advisor / kā-nīkānīt, Deloitte Indigenous. The book, titled The Collected Stories of the Warriors of the Red Road at Sea, is a compilation of first voice reflections by 45 Indigenous youth from across Canada who set sail on a transatlantic voyage from Halifax, Nova Scotia to Le Havre, France aboard the tall ship Gulden Leeuw in the summer of 2017.