Ensuring that equity, diversity, inclusion and accessibility are woven into the fabric of Mount Saint Vincent University is Delvina Bernard's dedicated focus in her new role as the university's Equity, Diversity, Inclusion and Accessibility (EDIA) Advisor and a continuation of the vocation that has shaped her life's work.
Aspirations grounded in history and experience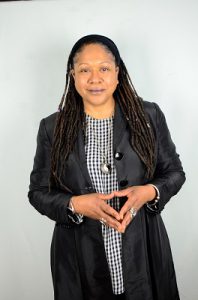 Delvina is a sixth generation African Nova Scotian who traces her Canadian ancestry to the Black United Empire Loyalists of 1783 and the Black Refugees of 1812. She has been instrumental in the growth and development of the Canadian Afrocentric education movement and is a recognized advocate for Indigenous rights, gender equality and social equity for marginalized populations.
After more than two decades as an institutional change strategist focusing on EDIA, she began her new role at MSVU in March 2021. She brings substantial experience, having held professional roles spanning the public, private and not-for-profit sectors locally, nationally and internationally.
"My aspirations for this role are embedded in Mount Saint Vincent's history of gender justice advocacy and the university's own aspirations for wider social change. MSVU has a history of taking-up critical issues in gender and education and challenging itself to do better. I think that mindset carries through in the very culture of the university," Delvina says.
"I aspire to help create the opportunities and culture that will enable MSVU to flourish in an area in which it already has baseline competence, and to bring that historical knowledge of advocating for gender justice into broader contemporary issues of equity, diversity, inclusion and accessibility. Embracing EDIA values within MSVU serves to promote a better higher education and workplace experience for all."
Focusing resources, time and effort
It's a broad area to lead, but a challenge she is keen to take on. MSVU recently released a new strategic plan, Strength Through Community, that reflects the university's longstanding focus on equity, diversity, inclusion and accessibility. EDIA is a core element of the institution's purpose statement, a dedicated strategic plan theme, and an element of several of the plan's other themes. Delvina is contemplating how progress will happen and what it might look like.
"Both the pandemic and Black Lives Matter movement have exposed social inequities. As a result, many are filled with a desire to do what is right and good. But at the same time organizations feel the pressure to optimize resources and make the most of their time and efforts," she says. "At the end of the day, we have to make difficult choices about resources if we truly want to improve opportunities and reduce harm to those most impacted by systemic exclusion and discrimination. EDIA work must ensure that students who feel they don't belong, staff who feel they don't belong, and faculty who feel they're not being mentored and set-up for success are able to grow, flourish and find their place in the centre, rather than on the margins, of the MSVU experience. I think the MSVU new strategic plan Strength Through Community captures this intention and has embedded these goals in its plans for action. It's really about commitment to action, accountability measures, and being mindful of what and who we're doing this for."
Inspiring institutional change
Given the critical importance of what she is aiming to achieve for the university, Delvina recognizes that ensuring a strong community of support will be important. She will report to the President, but will be a colleague, resource and advocate across the MSVU community.
"I'm a big believer in re-education, critical conversations, and consultation," she says. "I come from a background in adult education and lifelong learning. I believe in the tried and true principles of the learning organization. I believe that as thoughtful adults we can learn our way out of unproductive habits, unconscious bias, and systemic structures that keep us confined to status quo ways of seeing and doing. I believe that ensuring ample opportunities for everyone across the entire institution to engage and explore what social and institutional change might look like at MSVU, in terms of EDIA, will make all the difference. I am here to support the work that is already being done and to work with all MSVU stakeholders to co-create solutions for institutional transformation and the removal of systemic barriers."
Listening and learning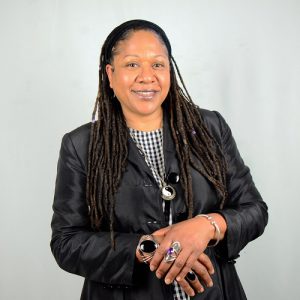 Delvina is focused on developing her understanding of the role she has taken on at MSVU and what people across the university are hoping to see come from it, as well as the EDIA work the institution has already undertaken.
"I was pleasantly surprised, just in this very early stage, to learn about the many initiatives MSVU has undertaken already. In addition to my role, the university has a campus-wide EDIA Committee, an Aboriginal Student Support Coordinator, a Special Advisor on Aboriginal Affairs, a Black Student Support Coordinator, a Students of African Descent Advisory Committee, Accessibility Services team, a 2SLGBTQIA+ Pride Advocacy Committee and a student run Pride Centre, the Alexa McDonough Institute for Women, Gender and Social Justice, the Nancy's Chair in Women's Studies, faculty researchers and teachers leading the way on an array of EDIA related topics, EDIA specific research endeavours, and more. As well, MSVU is generally participating in national training and critical conversations," she says.
"But my role, as it takes shape, will be to support the EDIA goals articulated in the MSVU Strategic Plan. Also to interface with and support all EDIA initiatives across campus. There is a desire to bring these existing initiatives into greater alignment with each other and wherever possible ensure greater connectivity. My role can be a champion for capacity building, creating synergy among the existing initiatives and working to ensure we don't create EDIA silos. More than that, this role has a unique challenge and responsibility to champion and provide strategic leadership for institutional change initiatives that will remove systemic barriers to equal opportunities. Ultimately, it is hoped that the EDIA Advisor will assist in transforming the culture of the university, and make conditions ripe for MSVU to be a national leader and centre of excellence for best practices in EDIA within higher education."
Still in the early stages of listening and learning at MSVU, Delvina notes that an immediate task for her is to find out what others envision her new role to be.
"I bring many professional and personal experiences to this new role, however, I look forward to making good use of the lived and learned experiences of those at MSVU who are already leading change, development and growth. At the same time, I'm equally interested in hearing from those who have not been involved in shaping or affecting change at MSVU due to systemic barriers that unfortunately silence and marginalized voices. So consultation will be key. I look forward to working with MSVU's EDIA committee and all others at the university to formulate new and innovative strategies for continuous improvements in EDIA."
Setting the bar high
Delvina is currently a PhD candidate at Saint Mary's University with her dissertation topic examining reparations and models of reparatory justice for historic inequities including slavery and economic underdevelopment. This latest course of study builds upon her MEd from Mount Saint Vincent University, her BComm from Saint Mary's University, and her Diploma in Adult Education from George Brown College (Toronto).
Many will also know her as the co-founder and leader of the internationally acclaimed Black feminist folk music quartet Four the Moment. She has received many awards for her professional and personal achievements including the 2020 Atlantic Council for International Cooperation Global Citizenship Award, the Progress Club of Canada Educational Leader Award, numerous music awards, and recognition as an Adsum For Women and Children – Women of Honour Inductee. She also serves on several boards, including Oxfam Canada, The East Coast Music Association and Afrocentric International.
She's excited for her next chapter at MSVU.
"I am looking forward to working with MSVU faculty, staff, students and the campus community at large to create flagship initiatives and programs that will set MSVU apart as a true advocate of opportunity and belonging," she says.
"Post-secondary institutions can play a pivotal role in closing social achievement gaps. We need to close the educational achievement gap, we need to close the wealth gap, we need to close the health gap, we need to close political engagement gaps of equity deserving groups. We need to close all gaps which are indicators of social inequality. Most of all we need to close the gaps that keep us divided as a society and human family. EDIA work at MSVU can not only impact, but also lead these desired changes and that's what I'm most excited about."
---

We're committed to equity, diversity, inclusion and accessibility. Learn more about this MSVU Strategic Plan Theme »