Message from the President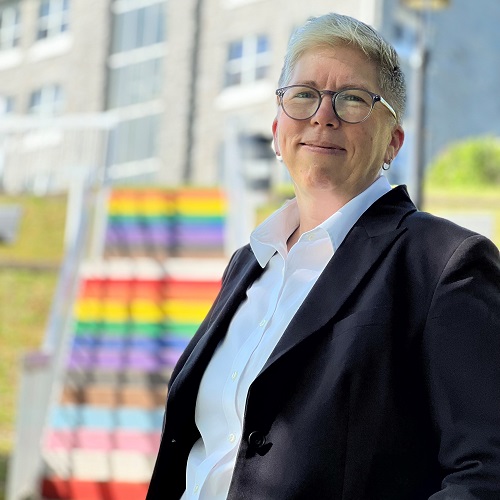 I really do have good timing – arriving at Mount Saint Vincent University just in time for the party. And a party that's been 150 years in the making no less!
We recognize our founders, the Sisters of Charity Halifax, for their vision of making education accessible, starting with providing opportunity for women and girls when few others saw the importance. For 150 years now, MSVU has been challenging the status quo, in particular carrying that commitment forward: opening doors to higher education that otherwise remain closed. For 150 years, we've been more than a place of learning – we've been a place of letting go of old ideas and unlearning outdated perspectives.
While there is a lot to celebrate about MSVU's tremendous impact, our history is not without its difficult parts too, in particular our relationships with the Mi'kmaq People on whose land we reside. These are aspects of our history that at this major milestone and into the future require our thoughtful reflection and reconciliation. And though our future won't be perfect either, it will most definitely be a bright one as we continue to emphasize access and impact – ultimately making the world a better place by making sure that a greater diversity of people have access to higher education.
The world has never needed a university like MSVU more because we are unique in our commitment to equity, diversity, inclusion and accessibility. We are set to continue to help our community, our societies and the world solve some of its most pressing problems. I'm confident that will be part of the MSVU legacy that our descendants will be reflecting on 150 years from now.
A special thanks to the many people behind our 150th anniversary activities, especially the members of the 150th Anniversary Planning Council (made up of representatives from major portfolios across MSVU) and the Honourary Advisory Council (made up of former MSVU Presidents, MSVU Board Chair Amanda Dean and Sisters of Charity rep Sister Sheilagh Martin).
To our amazing university community, thank you for being a part of MSVU's legacy.
Joël
Dr. Joël Dickinson
President and Vice-Chancellor
Mount Saint Vincent University