On November 6 and 7, MSVU will be hosting its first in-person convocation ceremonies in two years. Though they won't look exactly the same as before – proof of vaccination and masks will be required, and attendees will be spread out over three ceremonies instead of the usual two – the events will be every bit as meaningful as they were pre-pandemic.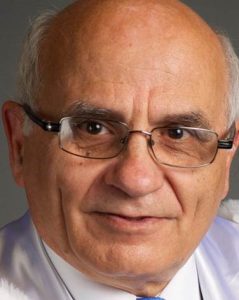 As is customary at convocation, several students have been chosen to address their graduating classes. Among them is Eleftherios Michalopoulos. Eleftherios will address graduates at the convocation ceremony taking place on November 7 at 2 p.m.
Meet Eleftherios
Eleftherios Michalopoulos is graduating this fall with a Master of Education degree in Lifelong Learning. He is deeply dedicated to education and volunteerism and lives his life based on an unwavering commitment to help others reach their goals and make the world a better place.
Originally from Greece, Eleftherios moved to Toronto in 1964, soon after making his way to Halifax. At the age of 80, Eleftherios is believed to be the oldest student to ever graduate from the Faculty of Education at MSVU. He started his university studies at the age of 66 to fulfill a promise to his late wife, Anne Marie, that he'd pursue an education and support the betterment of society. He also holds a Bachelor of Arts and Social Sciences degree with a Major in Spanish and Latin American Studies (with distinction), and first-class honours, from Dalhousie University.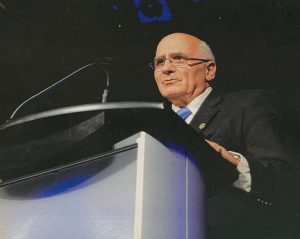 He has volunteered his time teaching English to children in Mexico, and was invited by the Mexican Ministry of Education to give a series of inspirational talks to thousands of students. He has taught English as a volunteer through the Immigrant Services Association of Nova Scotia and Halifax Public Libraries, and is a dedicated supporter of the Heart and Stroke Foundation. He is the recipient of numerous awards for his volunteerism, including a Community Spirit Award, presented by the Lieutenant Governor of Nova Scotia; an Impact Award from Dalhousie University; and a Nova Scotia Provincial Volunteer Award. In 2013, he was named the inaugural recipient of Dalhousie's Volunteerism Award. A part-time employee at Wal-Mart in Cole Harbour, Nova Scotia, where he serves as a greeter, Eleftherios was named the organization's "Shiniest Star" in 2020, from among thousands of employees across the country.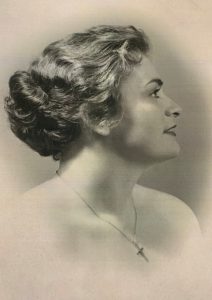 In memory of his beloved wife, he's raised considerable funds for the Heart and Stroke Foundation of Nova Scotia. In 2008, he walked the 820-kilometre Camino trail in Spain and raised $20,000 for the organization. And in 2016 and 2017, he walked/ran the Bluenose Marathon to raise funds and awareness of the importance of exercise for ageing people.
Eleftherios is an ardent champion of lifelong learning. Notes one faculty member, "He draws on his many life experiences to help support his points and he goes above and beyond in his assignments. Eleftherios has a lovely sense of humour, enthusiasm for learning, and a sense of positivity that are infectious. He supports and encourages his classmates in every class."
One of his recent commitments is advocating for age-friendly universities to support lifelong learning for older adults. He intends to return to MSVU in the near future to complete a graduate thesis and earn his MA in Education. He also plans to soon travel to Germany for the opportunity to practice the newest language he's learning. Eleftherios already speaks English, Greek, Spanish and Italian.
One of Eleftherios's favourite quotes says, "You make a living by what you get, you make a life by what you give" (source unconfirmed).
Eleftherios's convocation address will be livestreamed on YouTube and Facebook as part of MSVU's fall convocation live broadcast.