Child and youth study, and Education degrees prove valuable in developing successful enterprise
There are many ways that graduates of the Mount's child and youth study and education programs use their degrees post-graduation. Stephanie may be the first to take her degrees and turn it into a successful professional mermaid enterprise.
"I have had life changing experiences through both my degrees and my work at the Mount."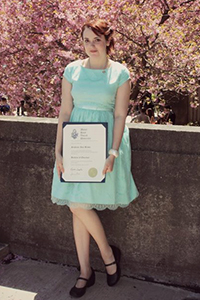 Obtaining her degree in Child and Youth Study in 2009 and her Bachelor of Education in Elementary in 2012, Stephanie took the skills and philosophy she gained at the Mount and developed a successful business, one that recognized a life-long dream, "I fell in love with the idea of being a performing mermaid when I was battling a number of illnesses, and saw stories on the internet," says Stephanie, who prefers to withhold her last name to protect her private life. "I used the motivation of swimming in one of the pretty costumes to overcome physiotherapy and get myself moving again."
"One of the big principles I've taken from my time at the Mount is that children learn the best through play. They not only are more open to new information and skills when they play, they also learn to self-regulate, experience their world, and think critically." – Stephanie
This motivation, partnered with a desire to reach out to children in a unique way, led to Stephanie's transformation into Raina the Mermaid, "I realized being a character was a non-intimidating way to approach people of all ages on a variety of topics, and to reinforce important skills and development," says Stephanie. "When I work with kids as Raina I swim, perform, and play with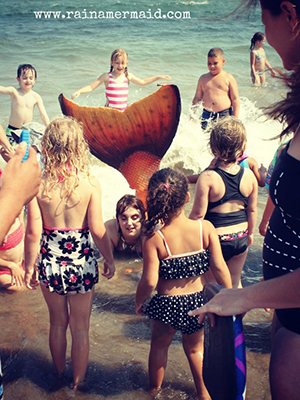 them. I talk to them about the environment and empower them to take an active role in sharing their own environments."
"I heard the Mount was the best place to learn about children and education. There was a great admissions/recruitment guy who came to our high school to tell us all about the programs. He really sold me on the school and during my first year he checked in with me a few times to be sure I was getting on well."
Stephanie was so pleased with her Mount experience while obtaining her first degree that she returned shortly after to obtain her education degree. She credits the school with giving her a great foundation in both child and youth studies and in elementary education, but says she came away with much more than the skills outlined in a text book, "I think aside from my two degrees, the biggest part of my Mount experience was the relationships I made; there are people I met at the Mount who changed my life," says Stephanie. "
"I think in a larger school I'd have been lost in the sea of people, maybe be considered the weird girl with the mermaid obsession, but at the Mount people could see the value in what I hoped to do right away and they wanted to be a part of it."
"At the end of the day, I just want to use my talents to make this world brighter for our kids and have fun doing it."
Stephanie has no plans to slow down in the near future. Her business is continuing to thrive and she's in the process of writing a book about the life of a professional mermaid and an educator, and how to turn a passion into a business.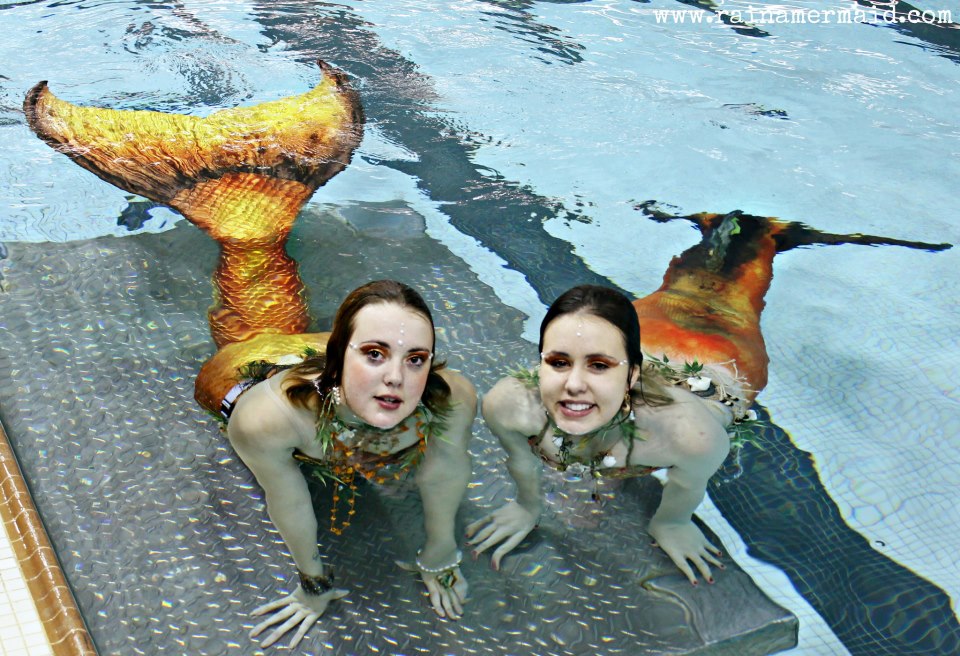 A proud alumnae, Stephanie always makes time to sing praises about the Mount. She's thankful for the opportunities the school provided her, and the way that professors and fellow students encouraged her dreams. It was an experience that Stephanie hopes other students new to the Mount will embrace, "Don't be afraid to talk to people on campus," says Stephanie. "You will make friends, you'll network, and you'll find yourself in a position where you are supported to go out on a limb and try a wild idea. Who knows? You might just send up with a set of fins."