A Caribbean connection
Kandi-Lee Crooks-Smith and her family moved from Jamaica to Canada two years ago so she could come to Mount Saint Vincent University and pursue a Master of Arts degree in Education, Studies in Lifelong Learning. And although Kandi-Lee had never set foot on campus before then, MSVU was already her alma mater and her relationship with the University went back more than a decade.
In 2009, Kandi-Lee completed a Bachelor of Education degree from Mount Saint Vincent University in partnership with St. Joseph's Teachers' College in Kingston, Jamaica.
"The professors would fly to Jamaica and deliver the courses face-to-face," she says. "There were some assignments online, but the professors came to Jamaica and that's how I was first introduced to Mount Saint Vincent University."
Prior to receiving her B.Ed., Kandi-Lee received a teacher's diploma from Mico Teachers' College. She also completed a Systems and School Leaders Coach training through the National College for Educational Leadership.
Discovering a need – and a passion
Kandi-Lee's desire to pursue graduate studies at MSVU reflects a passion for adult learning ignited by a group of mothers she met while teaching at an elementary school in Jamaica. She says their children were not doing well in school and she felt there was a lack of parental support. She asked the parents what was happening and learned something that would change the course of her life's work.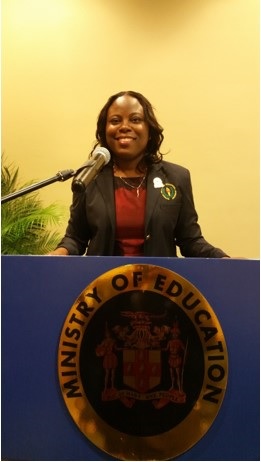 "They told me they wanted to help their children, but they just couldn't; they didn't understand the curriculum," she says. "These were mostly single mothers from low income families, and they had dropped out of school, often when they became pregnant, so they had real challenges," she says.
"And that's when a light went off in my head, because we judge these people so much, but how can we help them? They're already motivated, they want to do it. How can we fuel that and ensure that when we work with these parents, their children will be excelling as well?"
Kandi-Lee started teaching the mothers the same material she was teaching their children, as well as how to apply this learning to real life situations.
"The results! They were empowered and beaming," she says. "They were enthused about learning and they felt so good knowing they could help their kids." She says some of the parents went on to pursue higher education, and others became community activists and social entrepreneurs. Kandi-Lee continued working with parent groups and community members, and at the request of Jamaica's Ministry of Education, she did sessions with school principals and education workers.
Learning and leading at MSVU
Kandi-Lee says coming to Mount Saint Vincent University further enhanced her appreciation for lifelong learning because she met a wide range of students of different ages and stages of life, all learning at varying rates.
"We all brought different stories based on our experiences," she says. "It made me realize the importance of planning programs that meet the varying needs of all learners. That's what lifelong learning is all about."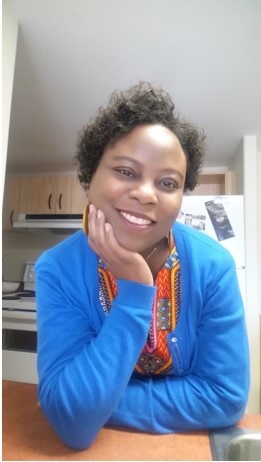 While working on her master's degree, Kandi-Lee embraced university life, becoming an active volunteer with the Black Students Society and the International Education Centre (IEC). She even stepped out of her comfort zone to perform a dance solo at a campus multicultural night. At the eastern conference of the Canadian Association for the Study of Adult Education (CASAE), Kandi-Lee prepared a poster featuring a Learning Program framework she developed and presented an Experiential Learning paper based on the story of the group of mothers in Jamaica who had inspired her to pursue studies in lifelong learning.
Recently, Kandi-Lee became the graduate student representative on the newly formed Students of African Descent Advisory Committee at MSVU. The committee was formed after Kandi-Lee and others expressed a desire for the University to do more to recognize the contributions of black people in Nova Scotia, not only during Black History Month, but throughout the year.
"President Mary Bluechardt was very receptive," she says. "I made suggestions of things we could do to raise awareness of the importance, history and contributions of the black people within Halifax and the Nova Scotian community." Kandi-Lee's input was instrumental in the creation of the advisory committee.
A heart to serve
Much like Mount Saint Vincent University itself, Kandi-Lee is sometimes referred to as a "small wonder," with a seemingly endless supply of energy for helping others and finding solutions to problems.
"I have a heart to serve, and I am motivated by others being successful," she says. "Even though I may be considered a leader, I am a servant leader. In leading, we need to ensure that the people who choose to follow are at their best selves; they know you appreciate them and have their best interests at heart. I am also a person of faith and I always seek direction in my decisions and actions."
An MSVU family
Although it took more than a decade for Kandi-Lee to set foot on campus, she is clearly leaving her mark. And she says she will always remember and appreciate the genuine care and understanding she received from her MSVU family of professors, staff and students.
"I never felt lost in the crowd," she says. "It gave me a place and a space to be myself, and to shine in what I do best."
Kandi-Lee is now reunited with the rest of her family in Mississauga, Ontario. She is looking forward to finding work on a team dedicated to helping adult learners succeed and enjoy their learning experience.
---
Kandi-Lee will deliver her valedictory address during the afternoon convocation ceremony on Sunday, Nov. 3, 2019, which gets underway at 2 p.m. [watch the ceremony live online].