Third-year Mount Bachelor of Public Relations student Stephanie MacIntosh is currently on exchange in Vienna, Austria studying at FH Wien der WKO, University of Applied Sciences. Through her many travels and new experiences, she's learned a lot. Here she shares a little of what's stood out so far.

(Interested in spending a semester of your Mount degree studying abroad? Learn more about the University's exchange program)
What I've learned from living in Austria as an exchange student – from Steph
Living in Vienna for the past few weeks has been even more incredible than I expected. I feel like I've learned more about culture and diversity here in one month than I have in almost my whole life! Here are a few major cultural differences that I've noticed:
High Quality of Life
Vienna was recently ranked the city with the highest quality of life for the eighth year in a row (Mercer Quality of Life Survey). Certain factors, such as infrastructure, easily accessible transportation and high-quality drinking water are a few reasons why Vienna is a consistent high ranker.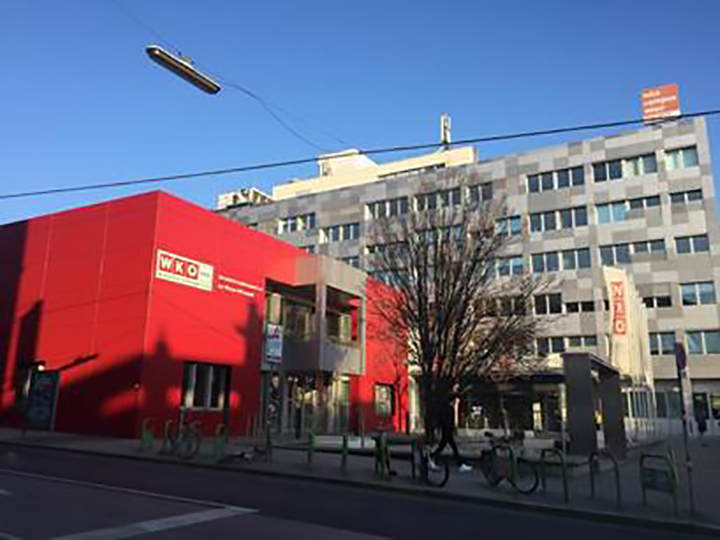 The main entrance of my school, FH Wien der WKO, University of Applied Sciences. It's a communications, advertising, management and journalism school hosting 82 other international students this semester.

Distance is minuscule
What used to seem like an hour away is now a five-minute subway ride. With the help of Vienna's extensive transit system, getting across the city at a moment's notice, regardless of the time, is practically effortless. Traveling between countries is just as easy, as there are multiple airlines, trains, and buses offering competitive prices.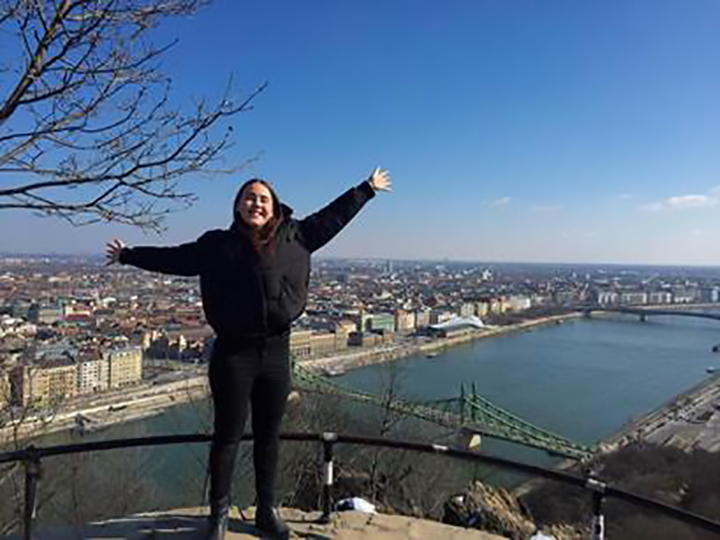 I traveled to Budapest for five days and visited a famous look-off point, Gellert Hill, 235m above the Danube River.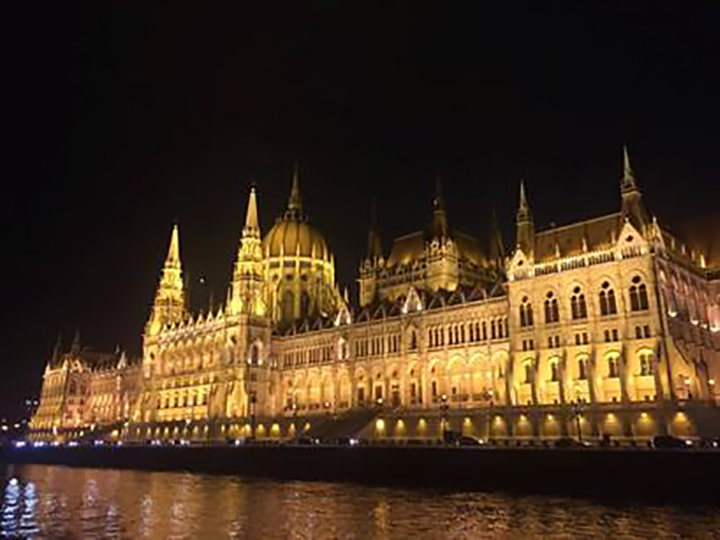 During a night-time boat tour, I visited the Budapest Parliament – which is the largest building in Hungary and the third largest parliament building in the world.

Food and alcohol are plentiful
It's an ongoing joke that all international students are expected to gain 5 kilos (11 pounds) during their time abroad. Rich food and heavy beer are a part of everyday life. Wiener Schnitzel (thin breaded chicken or other meat) with some Apfelstrudel (traditional apple pastry) washed down with a Krügel (large beer) is extremely common. As for alcohol, the legal drinking age in most European countries is 18, but in Austria, purchasing wine and beer is legal at 16. Although it is known that there is far less binge-drinking by young adults in Europe due to these laws and social culture, the quantity of alcohol consumed is still surprising to me. Public drinking and intoxication is legal and socially acceptable.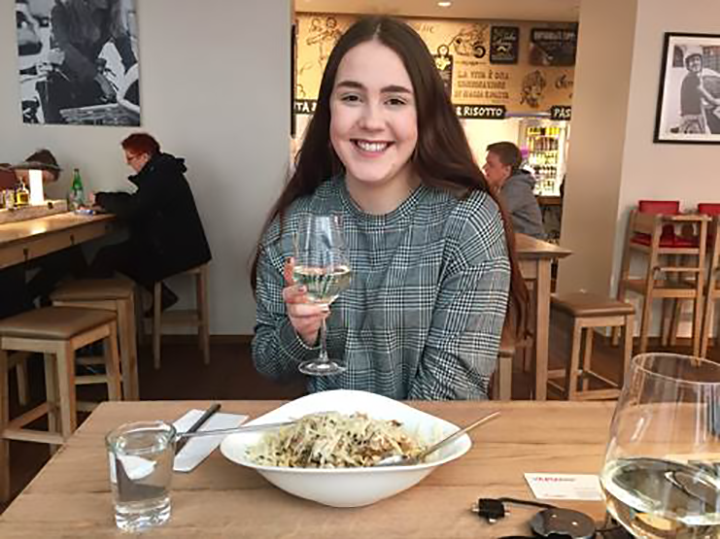 Enjoying some pasta at a popular European Italian restuarant, Vapiano's.
Cigarettes indoors
In Vienna, 52% of men and 34% of women between 18-28 smoke. Smoking is allowed in many restaurants, bars and clubs, and my university even has a smoking room! Austria's government had a plan in 2015 to ban all indoor smoking by mid-2018, but that idea was scrapped in December 2017.

Canadians live up to their reputation
The reputation that Canadians have for being overly polite really is the truth. In Austria, iIt is not uncommon to never make eye contact with strangers, nor to speak a word when bumping into each other. Saying "sorry" to strangers persistently is a habit I kicked within a few days.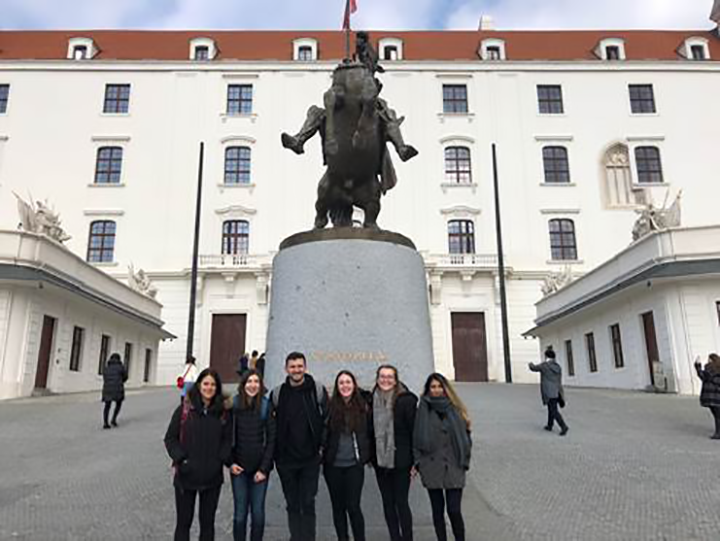 A group of Canadians outside of Bratislava Castle, Slovakia

The city that sleeps
Although Vienna is similar in size and population to Toronto, stores typically close around 8 or 9 p.m. As well, restaurants, grocery stores, cinemas, malls, and nearly everything else is closed on Sundays. This is due to the country believing Sunday should be reserved for time away from distractions and commercial life.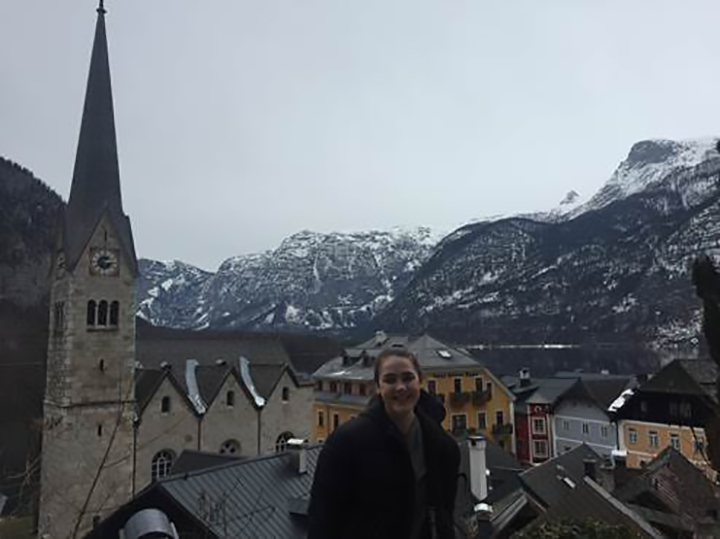 A view of a small mountainous town of Hallstatt, Austria
---
Stay tuned for more from Steph as her Vienna adventures continue this Spring!