The Mount is thrilled to share the news that three exceptional Mount student-athletes – Kate Gallant, Jasmine Smith and Mariah Wright – received the Canadian Collegiate Athletic Association's (CCAA's) All Canadian award this academic year. Mariah received her award in November 2017, while Kate and Jasmine received theirs at the CCAA All Canadian Awards Dinner hosted on March 14. Recipients are selected by their conference based on performance and contribution to the sport and their team.


Kate Gallant – Mount Mystics women's basketball player
Kate led the Mystics to a 17-1 record and first-place finish in the ACAA. The fifth-year forward was second in the conference with 16.1 points per game and third overall with 8.1 rebounds per game. Kate is a competitive, clutch player who can score in multiple ways. The Mount captain leads by example with a well-rounded solid offensive and defensive game. She is the head coach of a U16 girls club team and volunteers as a coach at a basketball camp.

Mount Allison University is hosting the 2017-2018 CCAA Womens Basketball National Championships March 15-17. The Mount Mystics will play their first game against ranked #1 Humber College Hawks at Mount Allison University, Thursday March 15 at 1 p.m.






Jasmine Smith – Mount Mystics women's volleyball player
Jasmine led the Mystics to a 20-1 record and first-place finish in the ACAA. The third-year left side ranked second in the conference in hitting percentage and third with 3.46 kills per set. Jasmine is a dynamic player who comes to compete every day. She is a team player and shows great leadership on and off the court. Jasmine's confidence and wealth of experience have been great assets this season. The Mount Mystics had a 1-2 record at the CCAA National Championships and placed 5th overall.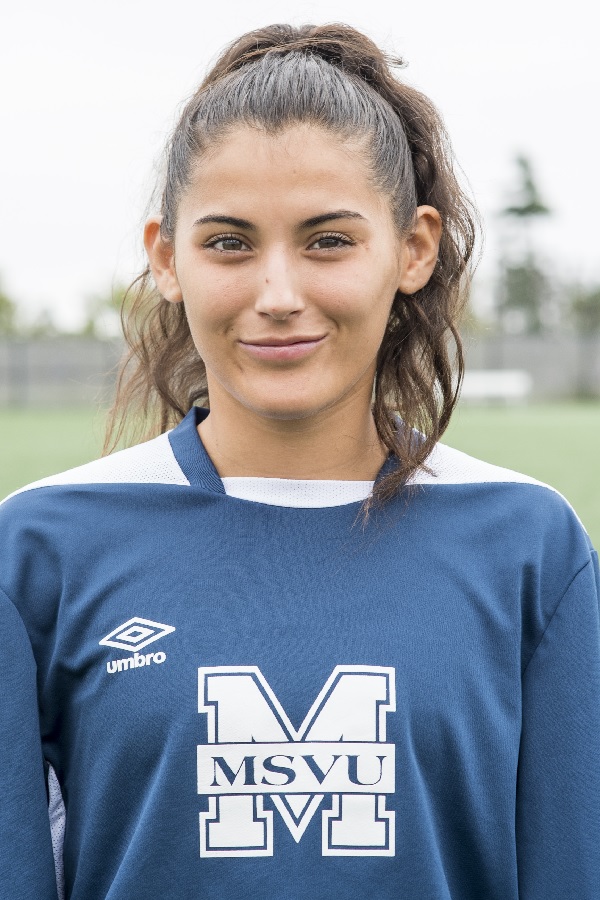 Mariah Wright — Mount Mystics women's soccer player
Mariah made a significant impact in the ACAA for the Mystics in her first year of post-secondary play, leading the conference in scoring with 11 goals. She led the Mystics to a 5-2-5 record and second-place finish in the conference. Mariah is a dynamic player with the ability to bring up the intensity of training sessions and games. She impacts the game in multiple ways, through her technique, work ethic and game understanding.


Congratulations Kate, Jasmine and Mariah!