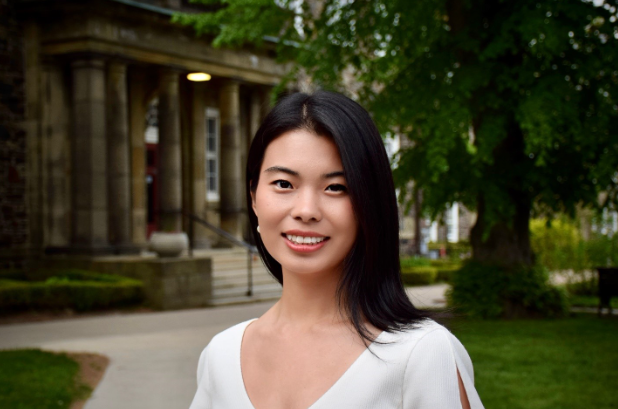 Christine Qin Yang, a dedicated advocate for gender equity and diversity, arrived at Mount Saint Vincent University from China almost a decade ago. Since then, she has thrived both professionally and personally, growing to love her new home in Nova Scotia and achieving a successful career in Nova Scotia's public sector.
Christine began her educational journey at Fujian Agriculture and Forestry University (FAFU) in China, before joining MSVU's Business Administration program in 2012 through the '2+2' program. She was drawn to MSVU because of its focus on women's education and its coastal location, which reminded her of the ocean near her hometown. After two years of studying at MSVU, she graduated with a Bachelor of Science in Agriculture from FAFU and a Bachelor of Business Administration from MSVU.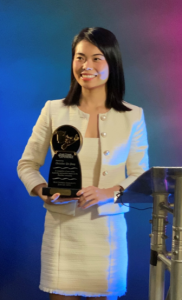 Since graduating, Christine has held significant roles in Nova Scotia's public sector, fostering international engagement and leading policy initiatives as an International Relations Officer and Senior Policy Analyst. Her involvement with MSVU continued beyond her studies as well, as a member of the MSVU Board of Governors and Alumni Association Board.
Inspired by MSVU's commitment to gender equity, Christine also became Vice-Chair of the Women's Advisory Committee in Halifax, advocating for the rights of women and racialized individuals. She is currently serving on the board of directors of the Action Chinese Canadians Together Foundation and she recently served as a member of the National Remembrance Ceremony Organizing Committee for the 100th anniversary of the Chinese Exclusion Act. Her work promoting equity, diversity and inclusion led to her being named one of Canada's Most Inspiring Immigrants in the Maritimes by My East Coast Experience. In 2023, she was also honoured with the International Alumni of Impact award by ApplyBoard.
Currently, Christine is pursuing a Master's degree in Public Administration at Dalhousie University while working with the Nova Scotia Department of Fisheries and Aquaculture as a Manager of Market Development, promoting the Nova Scotia seafood sector internationally and domestically.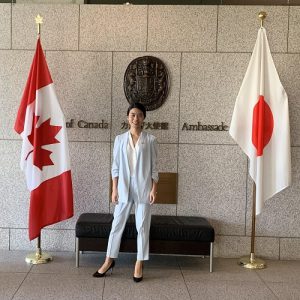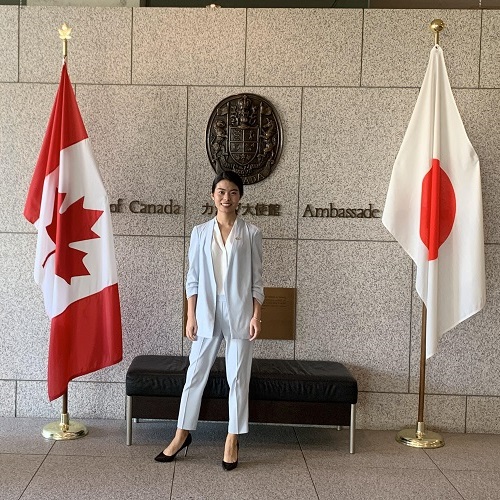 ---
MSVU's history is rich with the stories of countless people who've had an impact on the university and in the broader community. Over the course of 2023, we'll feature stories about 150 MSVU students, faculty, staff and alum. Check back often to meet more amazing MSVU people!