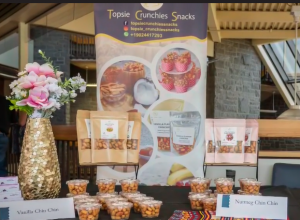 The Centre for Women in Business's (CWB) Specialized Program in Cooking Entrepreneurship (or SPICE) is a unique, free program designed for historically under-represented Nova Scotian women who are ready to move from their kitchen tables to a fully compliant food business. The pilot cohort of participants celebrated their program completion at the end of May 2023 at a celebration held at Mount Saint Vincent University.
The Centre for Women in Business, located at MSVU, helps women business owners and entrepreneurs across Canada succeed through exposure, connection, and learning.
Due to overwhelming interest in the pilot program, the CWB is thrilled to continue to offer SPICE as part of its core offerings. The next cohort will begin this fall and is already full, with a waitlist. In response, the SPICE program will grow to include a 'mini SPICE' workshop for those who wish to access the key learnings outside of the full course.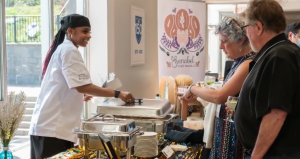 Although open to all, SPICE recruitment and registration targets a currently underserved population of entrepreneurs: Black Nova Scotian women, women of African descent, Indigenous women, and Immigrant women. The pilot cohort consisted predominantly of women who have already begun a food business but may have experienced barriers to compliance.
Limited to a maximum of 12 participants per cohort to allow for customized support, SPICE consisted of 8 weeks of active learning, with ongoing support offered for up to a year. Eligible participants were also provided with support for registering their business, insurance, licenses, childcare, safety training, taxi fare, and commercial kitchen rental support to make the program as accessible as possible.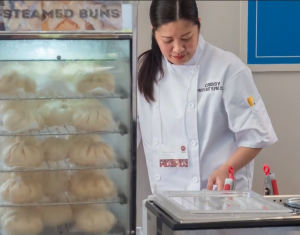 Offering hands-on experience working in commercial kitchens, and the opportunity to develop products to be sold through retailers, this unique within Atlantic Canada program helps participants to create a business plan including market strategies, financial projections, and operational requirements – moving participants from 'at home' businesses to fully compliant sources of sustainable income.
Program lead, Natalie Frederick-Wilson, who was recently honoured with a 2023 Invisible Champion Award from the Bhayana Family Foundation, saw a gap and the opportunity to empower underrepresented women to create financial stability from their skills as cooks safely, and within NS regulations.
The SPICE program is made possible through the support of the Atlantic Canada Opportunities Agency and the NS Department of Agriculture.
"The road to success for underrepresented women with food businesses is filled with pitfalls. We wanted to change that pattern by providing these women with information, training, access to mentorship, resource support and connection to food industry insiders, to allow them to become confident and informed decision makers. I am already seeing the evidence of their transformations and how their initial challenges have evolved into problem solving, now that they have the skills and resource access to support their dreams." – Natalie Frederick-Wilson, SPICE program lead with the Centre for Women in Business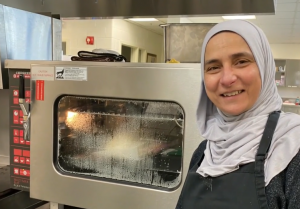 "The SPICE program made me think and dream bigger about my business…I am now the owner of a legitimate and professional food business. With the SPICE Program providing access to a commercial kitchen, I can now consider bigger opportunities. The SPICE program provided the resources for me to purchase a mobile credit and debit machine which allows me to accept other payments besides cash which has increased my sales exponentially." – Basma Rashad, SPICE participant, and owner of Nashaba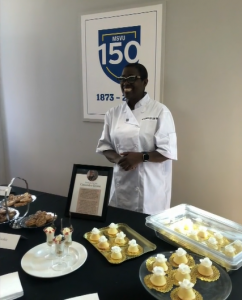 "Having attended the SPICE program did not only add value to my product development, but has greatly developed my self-esteem that as an African woman in business, I am promoting inclusion and diversity, which I am proud of." – Odutope Macauley-Okoro, SPICE participant, and owner of Topsie Crunchies  
"SPICE is a stellar example of tailored programming to help ensure under-represented Nova Scotian women have the tools to operate a successful food business. Congratulations to CWB and all of the participants on the conclusion of your first cohort." – The Honourable Lena Metlege Diab, Member of Parliament for Halifax West, on behalf of the Honourable Ginette Petitpas Taylor, Minister of Official Languages and Minister responsible for ACOA   
_____________________________________________________________________________________________
If you are interested in learning more, or arranging an interview with the SPICE program lead or participants, please contact our Communications Officer at jennifer.robeson@msvu.ca.
_____________________________________________________________________________________________
Other stories about the SPICE program:
– Global News: SPICE supporting women in business 
– NS Department of Agriculture: Helping Women Turn Food Skills into Businesses