Faculty member Shannan Grant brings passion and joy of learning to the Department of Applied Human Nutrition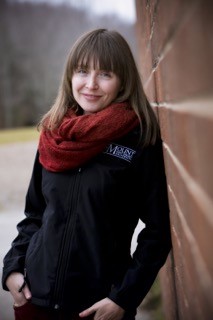 "A community-based researcher, my practice and research is very much inspired by the mantra, "for the people, by the people"
"The Department of Applied Human Nutrition attracted me, as a Faculty and a Dietitian, for many reasons – reasons which I imagine would also attract students to the program," said Shannan. "The Department is accredited by the Dietitians of Canada (meaning its faculty can train future dietitians) and the faculty are actively involved in research and education development that directly impacts our profession, as well as other national and international research projects relevant to nutritional science. Moreover, the Department has a national reputation for its Internship Education Program."
"The Mount, and the Applied Human Nutrition program, are both rooted in social responsibility and community-based approaches"
A native of Nova Scotia, born in Cape Breton, Shannan was inspired at an early age by researchers and educators like Jane Goodall, David Suzuki, and Alexander Graham Bell. This interest led her to Cape Breton University, where she enrolled in the Biological Life Sciences program.
"It was in my third year of undergrad where I was exposed to nutrition courses, and I quickly fell in love," said Shannan. "Nutritional science represented a perfect combination of the many social and scientific disciplines I drew inspiration from."
"One of the most noteworthy work experiences was the two years I spent as the Sandy Lake Health and Diabetes Project Research Coordinator and Community Outreach Dietitian, after completing my MSc at the University of Toronto. It allowed me to be both student and teacher, learning as much from the Sandy Lake First Nation Community as I taught them."
Shannan's passion for nutritional science catapulted from there, she now holds two undergraduate degrees, is a Dietitian, completed a masters degree and is currently wrapping up her PhD in the University of Toronto's Department of Nutritional Sciences. During her PhD, her main focus has been the evaluation of glycemic index education in the context of chronic disease management.
"I draw inspiration from my experience as an educator to develop research questions and use evidence to educate and train my students. The Mount attracted me because it upholds and supports this vision and is a noteworthy contributor in the training of Canada's nutrition professionals."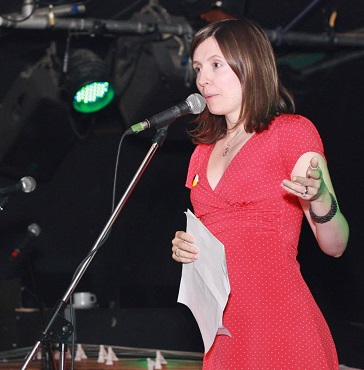 Now in her third month at the Mount, Shannan has just completed her first term teaching three courses at the university and is working closely with the research administration to get her research program up-and-running. She finds that both these roles are turning into what you could call a perfect marriage of skill-sets. "The students are very inspiring and hard-working," said Shannan. "Many have already approached me with an interest in training in clinical research and education evaluation, which makes me excited to see how they will grow within our profession."
It doesn't look like things will slow down for Shannan anytime soon. In addition to finishing up her PhD, Shannan is also involved with a number of exciting projects that look at improving education resources for clinicians, such as dietitians, involved with diabetes prevention and treatment. And she has recently signed on to be one of 11 faculty members offering a York University Certificate in Health Coaching – which teaches professionals the foundational competencies and skills to provide health coaching to their clients.
While it's clear that Shannan brings a wealth of expertise to the Mount, she will no doubt act as a strong role model for
Applied Human Nutrition
students. "While at the Mount, I hope to be for my students what the faculty were for me along my journey – that is, a support, a facilitator, and a mentor."