Mount Saint Vincent University will recognize the achievements of several hundred students during spring convocation ceremonies on May 16 and 17, 2019. Graduates will be joined by three honorary degree recipients, including a Canadian icon and unparalleled advocate for people with disabilities; an award-winning entrepreneur and trade industry ambassador; and a celebrated educator, author and community leader whose efforts in support of opportunities for Black youth have transformed lives.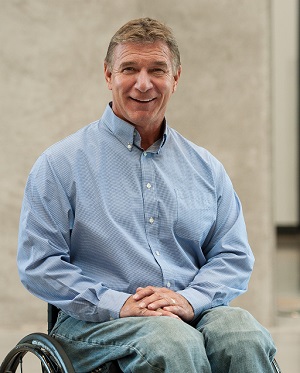 Richard (Rick) M. Hansen, CC, OBC, is a Canadian icon who has dedicated his life to awakening the world to the potential of people with disabilities. He is best known as the "Man In Motion" for undertaking an epic 26 month, 40,000 km journey around the world in his wheelchair. Rick is also a three-time world champion, nine-time Pan Am gold medalist, and six-time Paralympic medalist.

He is the Founder of the Rick Hansen Foundation, an organization committed to creating an inclusive world where people with disabilities are living to their full potential. For over three decades, Rick and his team have been focused on the removal of barriers.

Currently, Rick and the Foundation are rethinking how people of all ages and abilities access spaces where we live, work, learn and play. The Rick Hansen Foundation Accessibility Certification™ (RHFAC) is the only program that rates, certifies and showcases accessible buildings.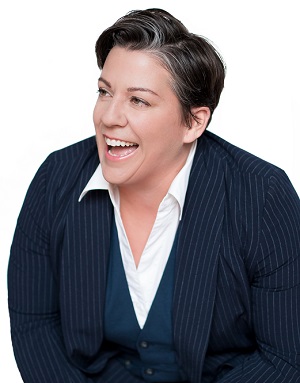 Mandy Rennehan, is the Blue-Collar CEO™ and founder of Freshco – a leading full-service reconstruction and retail maintenance provider operating in Canada and the eastern United States, with clients such as Home Depot, Nike, RBC, Apple and more. She is an award-winning entrepreneur, philanthropist, and trade industry ambassador.

When she was 18, Mandy left her hometown of Yarmouth, Nova Scotia, with a dirty hockey bag and a dream. By 19, she had founded Freshco and, today, she is the recipient of countless business awards, including: Canada's Most Admired CEO, Top 25 Women of Influence, the RBC Canadian Women Entrepreneur "Momentum" Award, (WXN's) Top 100 Most Powerful Women – Hall of Fame and CGLCC LGBT Business of the Year (to name just a few).

Mandy's vision goes well beyond building successful businesses. She is dedicated to helping solve the skilled trade shortage in North America, which she describes as a profound economic and social issue affecting consumers, companies and infrastructure (from roads to hospitals).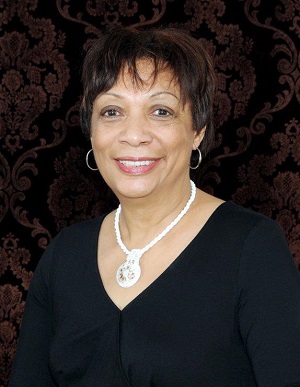 Gloria Ann Wesley, BA, BEd, is an educator, author and public speaker. A graduate of the Nova Scotia Teachers College and St. Francis Xavier University, she taught at various grade levels and worked as a Social Studies Coordinator and Race Relations Coordinator.

Most of her adult life was spent in Black communities where she created employment opportunities for teenagers and started youth clubs such as the Upper Big Tracadie Crusaders. She created programs so that impoverished youth had opportunities to travel outside their communities, put on plays and concerts, and learn Black history.

She has served on the boards of the Black United Front, the Black Cultural Centre of NS, the Black Loyalist Society, the Black Educators Association and more.

Gloria became the first published Black Nova Scotian poet when, in 1975, she published her book of poetry, To My Someday Child. Her novel, Chasing Freedom (2011), was short-listed for the Ann Connor Brimer Award for Young Adult Fiction. If This Is Freedom (2013) was the winner of One Book Nova Scotia in 2016. Her latest novel – about a member of the No. 2 Construction Battalion, an all-Black military battalion in the First World War – will be released in the fall of 2019.
Convocation Ceremony Details
Richard M. Hansen and Mandy Rennehan will be honoured during the morning (10 a.m.) and afternoon (2 p.m.) ceremonies respectively on May 16; Gloria Ann Wesley will be honoured during the morning ceremony (10 a.m.) on May 17. Convocation ceremonies will be held in the Seton Academic Centre Auditorium and will be streamed live on the Mount's
Facebook
and
YouTube
pages.
About Mount Saint Vincent University
As a leader in distance and experiential learning, and based on a strong tradition of social responsibility, Mount Saint Vincent University takes a personalized approach to education to nurture socially responsible global citizens. Founded in 1873, the Mount has been nationally recognized for having one of the lowest student-to-professor ratios, for providing students early access to valuable research opportunities, for its legacy in the advancement of women, and for facilitating critical advancements in food security, healthy aging, literacy, and childhood development.
---
Gillian Batten
Director, Communications
Mount Saint Vincent University
(902) 457-6439