MSVU varsity alum gives back on the court while growing his legal career: "MSVU really did change my life"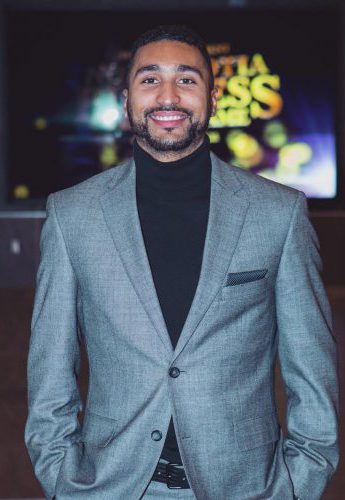 Lawyer Duan Ash is a former member of the Mount Mystics Men's Varsity Basketball Team and a 2017 graduate of the university who earned a Bachelor of Business Administration with a double major in marketing and management while at MSVU. We recently spoke with him about how he came to attend MSVU and how his time at the university influenced where he's at today.
Why did you choose MSVU for your first degree?
It's funny, because MSVU chose me more than I chose MSVU. I wanted to play basketball at the next level after high school. The MSVU basketball coach, who at the time was Rick Plato (now Head Coach for Dalhousie), invited me to come on a campus tour and he talked about the different opportunities at MSVU and really sold it. I left that recruitment trip, and my mind was shifted. I decided to apply, and I got in.
Can you tell me how your time at MSVU has influenced your life?
In terms of my education, MSVU has a reputable business program that helped shaped my business knowledge. What I mean by that is – and this is the cliché about smaller post-secondary schools –the class sizes are much smaller and that lets you get to know your professors and classmates better. It gives you more opportunities to participate in class because there are fewer people. It really forces you to get out of your comfort zone. You get more hands-on experience in the classroom by having the opportunity to share your thoughts and have an open dialogue with your professors and peers. It influenced me to see things from a different perspective.
What are you doing now?
I jumped right into law school after my MSVU degree. After I graduated, I began working where I currently am, at Boyne Clarke in Dartmouth.  My practice areas are real estate and estate planning. My father's a lawyer too, and he also works here on the real estate team. So, I'm working alongside him and many other brilliant lawyers. Most parents and children might not want to be working together in the same building, and especially in the same department, but he and I get along great. I'm really enjoying the work. It's very fast-paced and you've got to be quick on your feet. I'm learning a lot.
What stories do you have that speak to your experience at MSVU?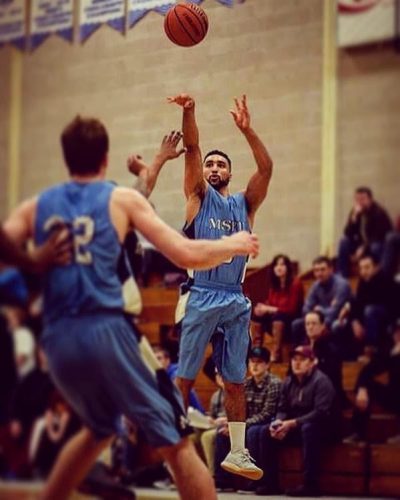 I have many stories after five years of being at the university and being on the basketball team. Many of my best stories are from when we had 'away' trips – when we went to play games or tournaments in Quebec, New Brunswick or PEI. The reason being is there was a real sense of camaraderie amongst my teammates and I on those trips. We spent countless hours on the bus traveling together and nights in hotels in different cities. My experiences traveling with those friends for the same common goal are probably my best memories. We were all friends on and off the court, making the experience that much better. I have memories I'll always cherish.
I also want to give a shout-out to Professor Wadden, who was one of my MSVU professors. He and I had a good relationship. We would talk about basketball and about course selection – how to strategize when picking courses and how to keep my life balanced between basketball and education. He was a mentor to me.
What makes MSVU different from other universities?
When you go to a smaller school like MSVU, there is more of a community feel, you are on a first-name basis with a lot of people, including professors, and you know a lot of people when you're walking in the hallways. Also, MSVU is historically known as a predominately female school. As an African Nova Scotian man attending this school, I learned a great deal about gender equality. I saw many of my peers challenge social norms, misperceptions, and stereotypes pertaining to women in business almost daily. Listening to their perspectives during lectures on how the world treats women and being educated about the challenges women face in the workplace, just to be viewed as equal to men, provided me with a unique lens that I am grateful for.
What advice do you have for people who are currently at MSVU or considering going in the future?
For people who are already at MSVU, I would say to try to take advantage of the experience while you can. There are great people at MSVU who want to help you succeed, and they're there for a reason. Use those resources whenever you need help and know that you're not alone. For those who are thinking about going to MSVU, I would say the university wasn't initially on my radar at all, but it's a hidden gem. It's one of those places you really learn to love if you open your mind to it and "buy-in" to the community. At MSVU, I found that if you go into it with the right mindset, you can make a legacy there.
What are your future plans?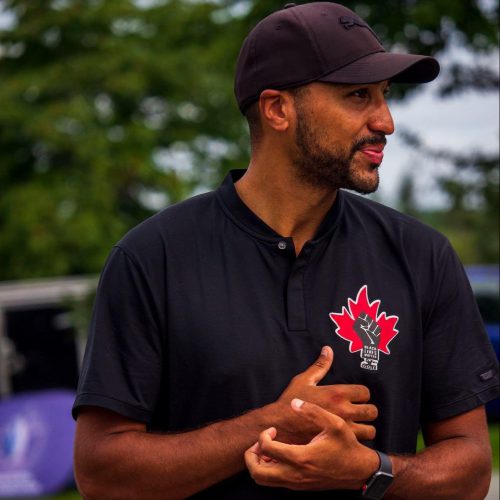 I'm just starting my legal career. I'm almost a full year in since being called to the bar in June 2021. Right now, I'm just trying to grow as a junior associate and work toward becoming a more senior associate. I want to learn more about my practice and develop it. I also want to continue my community outreach initiatives. Two years ago, I co-founded the BlackLivesMatter Golf Initiative with three other committee members, and it's been a huge success so far. Another piece of community volunteer work I've been doing since last October is serving as Head Coach of the Auburn Drive High School Women's Varsity Basketball Team.
My experience at MSVU really did change my life. I'm not sure where I would have ended up if I didn't go there, but where I'm at right now is pretty great.