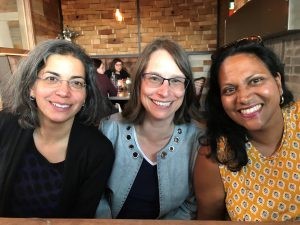 Mount Saint Vincent University professor Dr. Maya Eichler's research on gender, sexual violence and the armed forces has established her as a leading voice on the issues surrounding the military's sexual misconduct crisis. She's now one of three directors of a Mobilizing Insights in Defence and Security (MINDS) network that will be headquartered at Mount Saint Vincent University.
Collaborating with Dr. Eichler are Dr. Nancy Taber (Brock University) and Dr. Tammy George (York University). Over the next three years, they will work with their Canadian and international network members and with the Department of National Defence (DND) and Canadian Armed Forces (CAF) to examine the root causes of discrimination, hateful and sexual misconduct, and systemic racism in the military. They will also provide practical policy insights by drawing on diverse perspectives, including from those with lived experience, and international best practices. The team will receive $750,00 in funding (over three years) from the Department of National Defence for this initiative.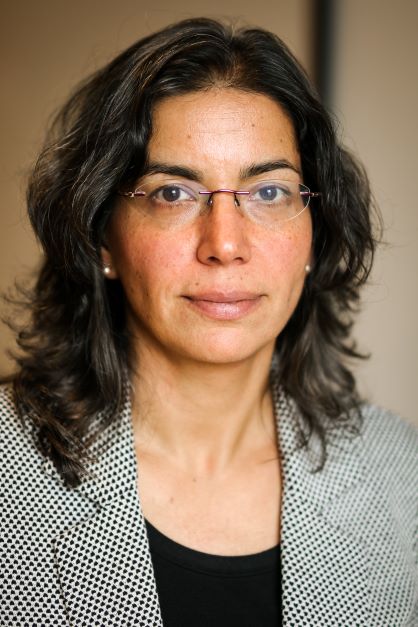 "Our new network aims to challenge, reimagine, and transform the Canadian Armed Forces culture into one that embraces inclusivity and difference," said Dr. Eichler. "But our broader goal is to help spur a national conversation on what kind of military Canadians want and need, and what they would like its culture to look like. To ensure strong civilian oversight, it is crucial that Canadians become active participants in conversations about the military of tomorrow."
In 2014, Dr. Eichler became the Tier II Canada Research Chair in Social Innovation and Community Engagement at MSVU and established the Centre for Social Innovation and Community Engagement in Military Affairs on campus. The Centre conducts research on gender in Canadian defence and foreign policy, military sexual violence in Canada, gender and the transition from military to civilian life and community-engaged research on war.
Dr. Eichler shared her expertise through presentation to the Veterans Affairs Committee on Women and Gender Diverse Veterans' Issues in January 2022. In April 2021, she provided testimony at the House of Commons Standing Committee on the Status of Women (FEWO) on sexual misconduct within the Canadian Armed Forces. She served as a witness for the Standing Committee on National Defence on the topic of addressing misconduct issues in the Canadian Armed Forces, including the allegations against the former chief of defence staff, Jonathan Vance. Also, in 2021, Dr. Eichler was named one of the Top Women in Defence by Esprit de Corps for breaking down barriers in the defence world through her research on women veterans and sexual violence in the Canadian military.