Event takes place March 9, 2018 at the Mount
Five teams of nutrition students from Nova Scotia Universities will put their food product development skills to the test at a new competition on Friday, March 9, 2018 at Mount Saint Vincent University.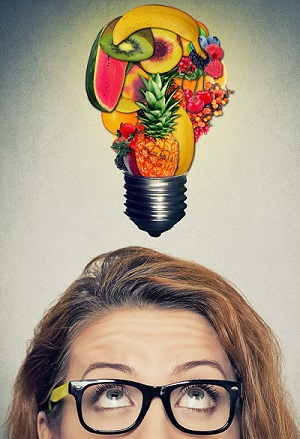 Dubbed "Mission Delicious", the event marks the provincial round and first stage in the Marvin Tung Food Product Development Competition, a national competition for post-secondary students hosted by Canadian Institute of Food Science and Technology (CIFST). The competition challenges students to develop delicious and nutritious novel food products with locally sourced ingredients and carrying a clean label (i.e. containing no artificial ingredients).

"The Mount is thrilled to be hosting five student teams from our univer
sity, as well as Acadia University, in the provincial round of competition. We've held other food product development competitions before and we are glad to introduce a new format this year," said
Priya Kathirvel
, part-time faculty in the Mount's Department of Applied Human Nutrition. "Through this competition, students are
gaining some very valuable applied experience, taking what they've learned in the classroom into the food lab and beyond. This particular competition really challenges students to consider a series of factors in developing a quality new food product with high potential marketability. We look forward to tasting their creations!"

Student teams will present their food innovations starting at 12 p.m. on March 9 in rooms 301-302 in the McCain Centre at the Mount [campus map]. They will be judged on criteria including flavour, visual appeal, originality, use of locally sourced ingredients, marketing plan, manufacturing requirements and health potential of their products.


The top three teams will be awarded cash prizes with the winning team moving on to the semi-final round of competition (Quebec-Atlantic region). The final national competition will take place at the Canadian Institute of Food Science and Technology Scientific Conference in Niagara-on-the-Lake, Ontario on May 28 and 29.


Students, staff, and members of the public are invited to attend the Mount event (March 9) and take part in tastings. Judging will follow immediately after the presentations.


The Mount's Applied Human Nutrition program is one of Canada's most highly-regarded university nutrition programs. Mount Applied Human Nutrition grads work across the country and internationally as dietitians, nutritionists, food scientists, and in a variety of other related careers.

About Mount Saint Vincent University
Recognized as a leader in distance and experiential learning, and based on a strong tradition of social responsibility, Mount Saint Vincent University takes a personalized approach to education to nurture socially responsible global citizens. Founded in 1873, the Mount has been nationally recognized for having one of the lowest student-to-professor ratios, for providing students early access to valuable research opportunities, for its legacy in the advancement of women, and for facilitating critical advancements in food security, healthy aging, literacy, and childhood development.
---
Gillian Batten
Manager, Communications
Mount Saint Vincent University
(902) 457-6439
Gillian.Batten@msvu.ca