New MA and revised MEd launching September 2018
Mount Saint Vincent University is set to launch new graduate programs in Teaching English to Speakers of Other Languages (TESOL), including a new Master of Arts in Education in TESOL, a revised Master of Education (Curriculum Studies): TESOL, and new certificate and diploma programs.

The new MA and revised MEd programs will launch this September, with the certificate and diploma programs targeted to launch in two years. The certificate and diploma programs will be offered in two streams – one focused on teaching adults and the other for teaching children/youth. The MA and MEd programs cover both.

The Mount has offered a Master of Education Curriculum Studies with a concentration in TESOL since 1995. The new Master of Arts in Education program will introduce a thesis option. The new MA and MEd will be based on the previous MEd curriculum, but with revisions to previous courses and the introduction of new courses (in technology and multiculturalism, for example) based on evolving needs of teachers and students in the TESOL field.

These new programs will prepare educators to work in local and international contexts. Graduates will be equipped to teach students for whom English is not their first language within K-12 schools here at home, in adult immigration settings and language schools, and internationally.

While these programs will be initially offered on-campus, the intent is to offer them online as soon as possible.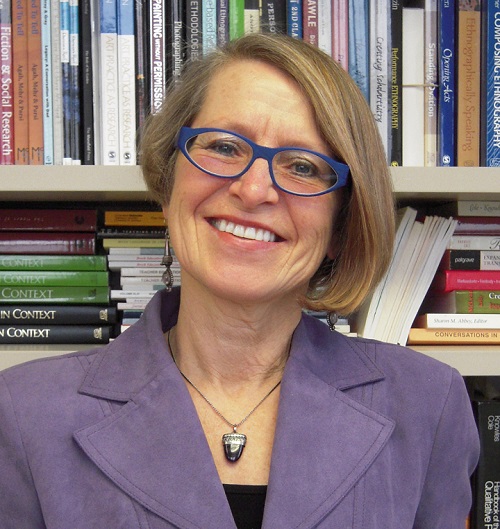 Said Dr. Ardra Cole, Acting Co-Dean of Education at the Mount, "We live in an increasingly global context and the needs of educators are evolving as a result. For example, an increase in new immigrants to our region has led to increased demand for teaching English as a second language to both adults and children."

"The Mount's Faculty of Education is home to professors with excellent experience in teaching English to speakers of other languages. Their skills coupled with experiential opportunity available via our University's International Education Centre, make the Mount the ideal home for expanded TESOL programs."

As Nova Scotia's largest Faculty of Education, the Mount is home to the largest Education student population and largest number of programs offered. In addition to the Bachelor of Education degree and programs in TESOL, the Mount's Faculty of Education offers graduate programs in Curriculum Studies, Educational Foundations, Educational Psychology, Elementary and Middle School Education, Literacy Education, Lifelong Learning and School Psychology.

For more information on the program, please contact: Dr. Hong Wang at Hong.Wang@msvu.ca or 902-457-6192.


About Mount Saint Vincent University
Recognized as a leader in distance and experiential learning, and based on a strong tradition of social responsibility, Mount Saint Vincent University takes a personalized approach to education to nurture socially responsible global citizens. Founded in 1873, the Mount has been nationally recognized for having one of the lowest student-to-professor ratios, for providing students early access to valuable research opportunities, for its legacy in the advancement of women, and for facilitating critical advancements in food security, healthy aging, literacy, and childhood development.
Gillian Batten
Manager, Communications
Mount Saint Vincent University
902-457-6439