Meet Shuyue Huang
Shuyue Huang joined Mount Saint Vincent University's Business and Tourism Department this fall, bringing with her a passion for tourism management that was first sparked during her undergraduate studies at Sun Yat-sen University in Guangzhou, Guangdong, China. Shuyue credits professor Peng Hua with opening her eyes to the multi-faceted world of tourism planning and the diversity of career paths in the field.
"The course with Peng Hua gave me insight into different perspectives when studying human activities related to tourism, including urban planning, culture, transportation, and so on," said Shuyue.
"Tourism management and planning is a multidisciplinary field, and that first course I took brought students from different concentrations, including geography, management, business, marketing, psychology, and more. I loved hearing the different perspectives and was interested in understanding human behaviour related to tourism. As well, the tourism industry has a huge impact economically, environmentally and socio-culturally. This particular course was my first glimpse into understanding some of these issues on a deeper level."
Balancing interests in tourism planning
After completing her master's degree in Tourism Planning and Landscape Design, Shuyue worked as an economist and tourism planner in private, international, and public companies for three years. She worked on initiatives involving theme parks, national resort planning, rural tourism, cultural district renewal, industrial district development, urban planning, and sustainable tourism.
One of the projects that stands out for Shuyue was her work with a theme park company in China. She was involved in completing a feasibility study and explored the environmental, cultural, and financial components of the project. She also consulted with the government on national park planning, which required her to balance environmental protection and tourism interests.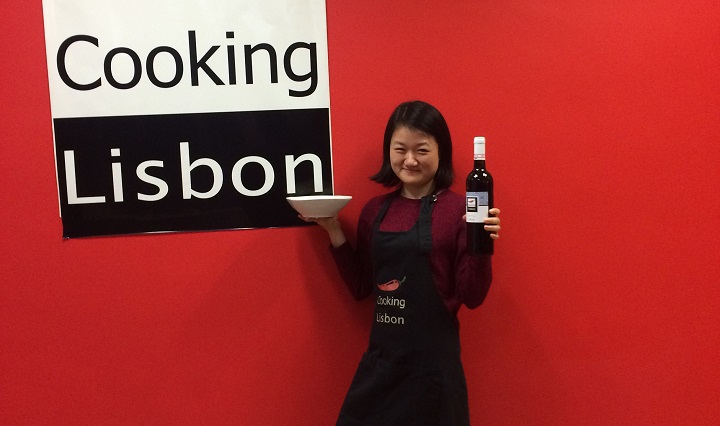 Said Shuyue, "This field can be very rewarding because you are creating something new from scratch, but there is also a lot of responsibility. Tourism planning projects can have negative and positive impacts, so it's important to be able to consider the perspectives of all stakeholders involved and to figure out if the project is sustainable in the long-term."
Bringing industry experience into to the classroom
Shuyue believes that her diverse professional experience has helped her to be a better educator. "I try to bring real-life examples into the classroom so that students can understand the theory behind managing tourism destinations and develop their own critical thinking skills. I like to use case studies on relevant topics in the industry to get students thinking about the economic, social, cultural, and environmental aspects of tourism destinations."
Prior to joining MSVU, Shuyue also worked as a teaching assistant, lecturer, and assistant professor. In these roles, she gained a greater appreciation for diversity in the classroom.
"I've had the privilege of teaching students from different countries who all bring a unique perspective. Teaching can be challenging, but it is so rewarding to help students fulfill their goals and to learn from them. I strive to take a student-centered approach and want people to have the resources they need to succeed. I also like to incorporate experiential learning opportunities into my teaching as much as possible. I think it helps keep students engaged in the course material."
Digging into the complexities of tourist behaviour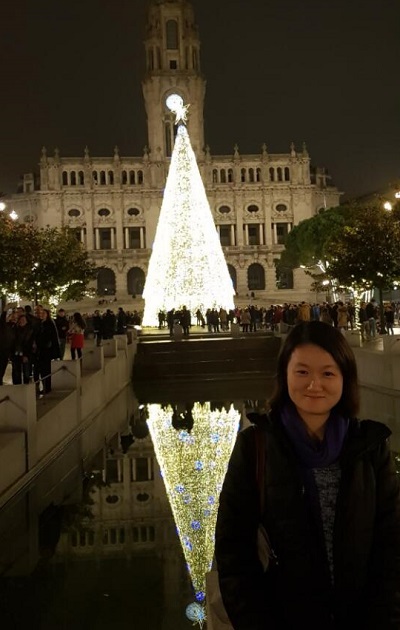 In addition to teaching, Shuyue also has a passion for research. She developed a tourist engagement scale during her Ph.D. study at the University of Guelph. The scale measures how tourists co-create value with other actors, including service providers, employees, fellow travelers, and travel companions. She has also explored consumer behaviour in the hospitality and tourism management field, including motivation, self-concept, perceived value, satisfaction, and behavioural intentions of tourists.
"This research is impactful because of the nature of the tourism industry," said Shuyue. "Travel comes with many intangible experiences and it is difficult to measure and track these things. The complexities of tourist behaviour begin with the pre-planning of a trip, their experience on-site, and then the reflection period. My hope is that the research we are doing will benefit service providers and destination management organizations in enhancing customer experiences."
Shuyue is currently working with colleagues at the University of Guelph to review qualitative data collected by a property affiliated with an international hotel brand in Canada. The team's aim is to apply the text-mining method to online booking platforms like TripAdvisor, Expedia, and Booking.com. They have been working to identify key themes related to tourist concerns, behaviours, intentions, and overall values. The hope is that the research will shed light on ways to enhance services for different types of travelers.
A personal passion for travel
And perhaps not surprisingly, Shuyue is an avid traveler herself. She has travelled to more than 20 cities across Canada and the United States, 10 in Europe and 15 in China. "I love to explore new places and learn about different cultures," she said.
This love for new opportunity is what led Shuyue to MSVU. "I saw it as a new opportunity and adventure. And so far, I really like what MSVU stands for. It is a small community, and everyone is so helpful and friendly here. Halifax is a nice place to live so far. It is dynamic, diverse and has a lot of history. I'm excited to explore more."