"We want students to feel welcome and safe here."
The Mount Saint Vincent University Health Office will host a dedicated clinic for trans, non-binary and questioning students on Friday, November 2, 2018.


The office will close for general appointments from 9-12 that morning and reserve timeslots for students who identify as trans, non-binary or questioning. Students are encouraged to book appointments for the clinic ahead of time (see contact details at the bottom of the page).


For students seeking services and a chance to provide input
The first event of its kind at the Mount, the clinic will welcome students to receive care in a safer, supportive environment. Students will be able to access services and information about how the Health Office can support them, including:
Appointments with the visiting doctor (Dr. Sherry Jain) and registered nurse (Maxine Brewer);
Services from Coastal Wellness

including physiotherapy, chiropractic, massage therapy, orthotics, acupuncture and more;

Psychologist Heather Patterson of the Mount's Counselling Service will also be available (Heather is trained in the WPATH Standards of Care);
Pride Centre Coordinator Sebastian Gaskarth

will be onsite – find out about the Pride Centre's peer support groups, activities, and list of off-campus resources; and

Access to health devices, including a couple of donated chest binders that are available for free.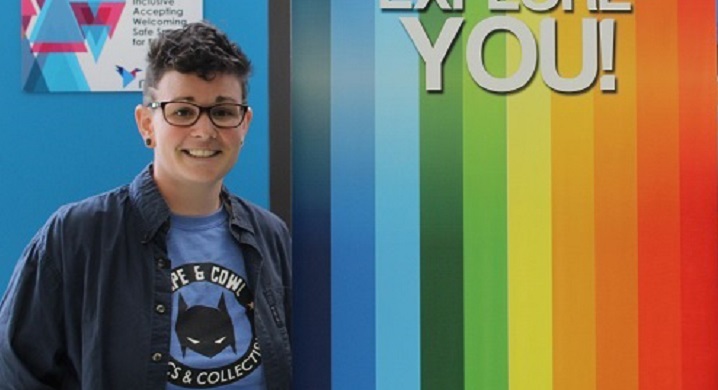 Sebastian Gaskarth, MSVU Students' Union Pride Centre Coordinator
Students who are covered by the
Mount Saint Vincent University Students' Union Health and Dental Plan
will also be able to access information on how their plan covers services like hormone therapy, hormone and surgical readiness letters, counselling fees and more.
The office will also be open to trans, non-binary and questioning students to gather and discuss services and outreach they would like to see on campus.
The Mount's Health Services currently offers a variety of supports, including pre and post-operative care and referrals to specialists and services. As part of the University's Counselling Services, Mount Psychologist, Dr. Heather Patterson, works with students to complete hormone readiness and surgery readiness assessments using the WPATH Standards of Care. Counselling Services are provided at no additional cost to Mount students.
A focus on inclusive care
The event was created by Maxine Brewer, Manager of Health Services, in collaboration with Sebastian Gaskarth, Mount Saint Vincent University Students' Union Pride Centre Coordinator. The pair have worked together over the past months with a focus on ensuring inclusive health services, ultimately developing this clinic in recognition of the unique challenges many trans and non-binary students face when looking to access health care.
"We want students to feel welcome and safe here," says Maxine Brewer. "Anything that we can do to help lessen the anxiety these students face, we're willing to try."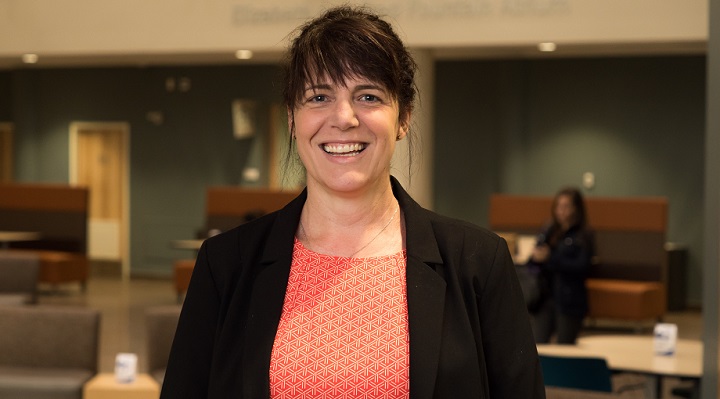 Maxine Brewer, Manager of Health Services
Sebastian notes that students in the LGBTQ2SIA+ community struggle to access care for many reasons, including discrimination, racism, mis-gendering, ignoring preferred names and pronouns, insufficient access to qualified care, cost of treatment, wait times, general loss of hope in the system, cultural awareness, and fear of judgement, among other things. Having these services available to the Mount LGBTQ2SIA+ community on campus will ease some of these barriers.
Throughout the planning process, Maxine and Sebastian worked to find ways to make services more inclusive. This included re-designing the patient intake form to incorporate preferred names and re-examining the booking process for appointments. They hope that these and other changes, along with making this clinic a regular event, will encourage trans, non binary and questioning students to receive the supportive health care they need.
Sebastian thanks Maxine for being an example of a strong ally. "It can be hard to find practitioners who are willing to listen and collaborate with the community," Sebastian says. "It goes beyond listening to directly applying what they've learned to their practice. Maxine has done this and more."
Students looking to book an appointment during this event can contact Maxine at (902) 457-6353, or email
Maxine.Brewer@msvu.ca
.