The Canadian Institute of Military and Veteran Health Research (CIMVHR) Forum is coming to Halifax for the first time from October 17 to 19, 2022. MSVU is pleased to be co-hosting the forum.
CIMVHR is the hub for military, veteran and related family health research. CIMVHR's annual forum brings together academic and clinical leaders, members of the military and veterans' community, policymakers, practitioners and advocates who prioritize evidence-based decision-making and knowledge mobilization. The sold-out event will gather more than 600 attendees.
According to the Department of National Defence, "The Canadian Armed Forces is comprised of approximately 68,000 Regular Force and 27,000 Reserve Force members, increasing to 71,500 and 30,000 respectively under Strong, Secure, Engaged − Canada's defence policy, as well as 5,200 Ranger Patrol Group members." Halifax itself is a military community, with a high percentage of local residents who are veterans of the Canadian Armed Forces (CAF) or have family members who are or were in the military.
"As co-host of the 2022 CIMVHR Forum, we are delighted to extend a warm welcome to all attendees and a hearty congratulations to organizers on the occasion of the event's first time in Halifax," said MSVU's President and Vice-Chancellor Dr. Joël Dickinson. "We celebrate the work of all those whose efforts improve the lives of members of the military, veterans and their families, in particular the leading military and veteran researchers we're fortunate to have at MSVU and who also put our institution's emphasis on gender equity, family and community at the fore."
The forum will feature the work of several prominent researchers, among them Dr. Deborah Norris and Dr. Maya Eichler of MSVU.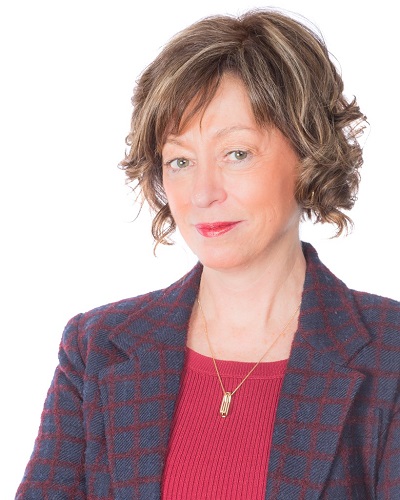 Dr. Deborah Norris is a Professor in the Department of Family Studies and Gerontology at MSVU. She's made it her life's work to research the challenges faced by military families, in particular military spouses. Along the way, her work has had powerful impact on programs, policy, and – most importantly – people.
Dr. Norris was part of a team that helped shape the Halifax Military Family Resource Centre in its earliest days. It was a development process that moved quickly, as Canada lagged most other countries (at the time) by about 15 years in the area of military family support.
Today, she studies the everyday experiences of family members who support either Canadian Armed Forces members or veterans through the various opportunities and challenges that a military career provides. She is studying caregiving, health and work in military families, the experiences of single parents serving in the military, the experiences of female serving members in the CAF balancing work and family needs, military family resilience, the military-to-civilian transition, and post-traumatic growth in veteran family relationships.
She also continues to study the cycle of deployment, in particular how the military spouse manages the recurring in and out of the family system for the military member. As well, she is studying the impact of operational stress injuries, including service-related post-traumatic stress disorder (or PTSD), on the mental health and well-being of family members.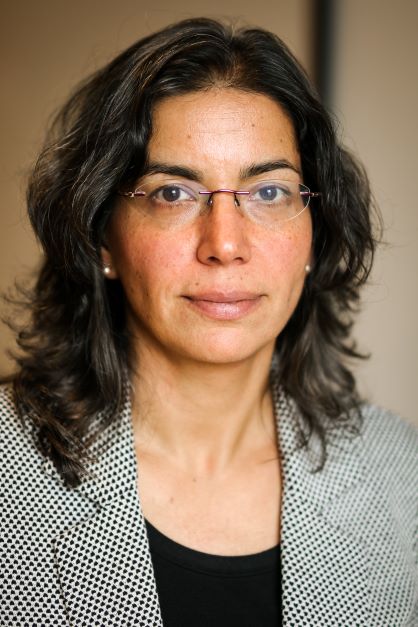 Dr. Maya Eichler is an Associate Professor in the Departments of Political Studies and Women's Studies at MSVU and Tier II Canada Research Chair in Social Innovation and Community Engagement. She leads the Centre for Social Innovation and Community Engagement in Military Affairs and conducts research on gender and the armed forces, military sexual violence, military-to-civilian transitions, and community stories of war and peace.
Dr. Eichler is also one of three directors of the Mobilizing Insights in Defence and Security (MINDS) network that is headquartered at MSVU.
Over the next three years, Dr. Eichler and colleagues will work with their Canadian and international network members and with the Department of National Defence and Canadian Armed Forces to examine the root causes of discrimination, hateful and sexual misconduct, and systemic racism in the military. They will also provide practical policy insights by drawing on international best practices and diverse perspectives, including from those with lived experience.
"Our new network aims to challenge, reimagine, and transform the Canadian Armed Forces culture into one that embraces inclusivity and difference," said Dr. Eichler. "But our broader goal is to help spur a national conversation on what kind of military Canadians want and need, and what they would like its culture to look like. To ensure strong civilian oversight, it is crucial that Canadians become active participants in conversations about the military of tomorrow."