Convocation ceremonies to be streamed live on the University website
Halifax, NS – The Mount will honour three outstanding leaders in the fields of literature, business, and political ethics as part of this year's Spring Convocation. Convocation ceremonies will be held May 17-18 in the Seton Academic Centre Auditorium at Mount Saint Vincent University.
In total, more than 600 students will graduate from the Mount with a wide range of degrees in Arts, Science, Education, and professional programs.
"These recipients are extremely well-deserving," says Dr. Ramona Lumpkin, President and Vice-Chancellor of the Mount. "Their contributions to artistic, philanthropic, and scholarly excellence serve as a great motivation for Mount graduates, many of whom are already actively engaged in making a lasting difference in their communities."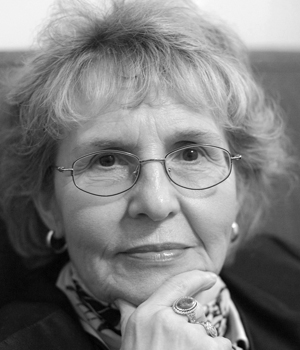 Dr. Jean Bethke Elshtain is one of the most influential scholars and writers on ethics and politics in the world, has been widely recognized for her work exploring the role of women in social and political thought. Dr. Elshtain is currently the Laura Spelman Rockefeller Professor of Social and Political Ethics in the Divinity School at the University of Chicago. She is the author of over 20 books and hundreds of articles, and lectures widely around the world on themes of democracy, ethical dilemmas, religion and politics, and international relations. Among her many awards, she has been a Guggenheim Fellow and a holder of the Maguire Chair in Ethics at the Library of Congress. In 2012, she will serve as Kluge Chair in Modern Culture at the Library of Congress.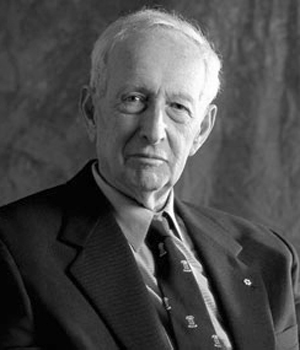 Stephen A. Jarislowsky, CC, GOQ, is a Canadian financier, businessman and philanthropist. A graduate of the University of Chicago and the Harvard Business School, he started the firm Jarislowsky, Fraser Limited in Montreal in 1955. Now Chairman and Chief Executive Officer, and former president of the firm, he has directed the growth of the company to become one of the largest and most successful investment management firms in Canada. A companion of the Order of Canada, and a Grand Officier de L'Ordre National du Québec, he has been awarded Honourary LL.Ds from Canada's leading universities and has been inducted into the Canadian Business Hall of Fame. Mr. Jarislowsky has been active in educational, cultural, and charitable activities, and has endowed more than 23 University Chairs, including the Mount's own Gail and Stephen Jarislowsky Chair in Learning Disabilities.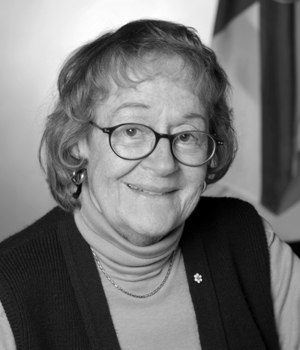 Budge Wilson, CM, ONS, LL.D., is a Nova Scotia writer with worldwide acclaim. Her prolific career has produced over 30 works of fiction for both children and adults, including the notable Before Green Gables, and her works have been translated and published around the globe, including Japan, Korea, and Poland. A graduate of Dalhousie University, Ms. Wilson continues to garner many honours and awards, including the CBC Literary Competition, the City of Dartmouth Book Award, and the Municipality of Halifax Mayor's Award for Cultural Achievement. In 2004, she was made a Member of the Order of Canada, and in 2011, she was awarded the Order of Nova Scotia. Budge Wilson currently lives with her family in a small fishing village on the South Shore of Nova Scotia.
Dr. Elshtain will be honoured during the Thursday morning ceremony (May 17, 10 a.m.), Mr. Jarislowsky at the Thursday afternoon ceremony (May 17, 2 p.m.), and Ms. Wilson at the Friday morning ceremony (May 18, 10 a.m.).
About Mount Saint Vincent University
Recognized as a leader in flexible education, applied research, and a personalized approach to education, Mount Saint Vincent University has been nationally recognized among undergraduate universities in Canada for our success in Social Sciences and Humanities Research Council grants and for having one of the lowest student-to-professor ratios. The Mount is committed to providing the best university experience for all members of our community and to developing thoughtful, engaged citizens who make a positive impact on their world. For additional information about the University, visit msvu.ca.
-30-
For more information contact:
Trevor Corkum
Communications & Marketing
(902) 457-6439 (o)
(902) 441-0505 (c)
trevor.corkum@msvu.ca