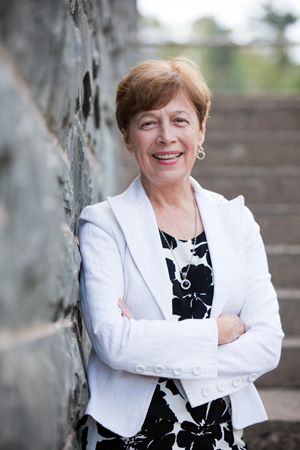 Mount Saint Vincent University will welcome Dr. Ramona Lumpkin as its 12th President and Vice-Chancellor during the morning convocation and installation ceremony on October 24, when nearly 300 students will receive their degrees.
Dr. Lumpkin comes to the Mount from Huron University College, an undergraduate liberal arts institution affiliated with the University of Western Ontario. As Principal, she managed the operations of the College and of the Huron University College Foundation. She was also responsible for providing academic and administrative leadership including setting strategic direction and fundraising for the College.
 "We are thrilled to be welcoming Dr. Lumpkin to our community," says Catherine Woodman, Chair of the Mount's Board of Governors. "Her commitment to advocating on behalf of women's issues and promoting the role of women in higher education aligns perfectly with the Mount's mission.  She is a highly respected academic and administrative leader and I'm confident that with Dr. Lumpkin as our President, the Mount will continue to thrive, offering the best experience possible to our wide range of students.
As President and Vice-Chancellor of the Mount, Dr. Lumpkin will be responsible for advancing the university's strategic plan as well as its Building Tomorrow Together capital campaign.  She will lead the administrative and academic teams in ensuring the Mount remains positioned as a leader in academics, athletics and social advocacy.
 "When I made the decision to join the Mount, I knew I was joining a University with a solid reputation for delivering unique programs, providing innovative approaches to learning, and making an impact not only on its students, but on the larger community," says Dr. Lumpkin. "I am delighted to be part of an institution with such a rich history and an exciting future."
The Mount will hold two convocation ceremonies on October 24, at 10:00 a.m. and 2:00 p.m., which will be streamed live at msvu.ca.  Nearly 500 students will graduate from a variety of programs in professional studies, arts, science and graduate studies.
Dr. Lumpkin began her role as President and Vice-Chancellor of the Mount on October 1, 2010.

For more information contact:
Akiko Lovett
Public Affairs
441-0505