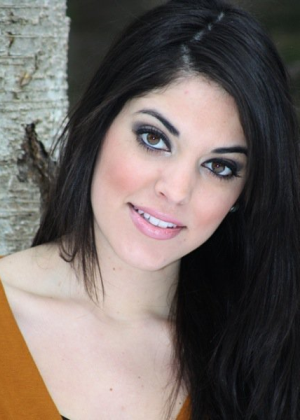 From Intro Public Relations (PR), to Marqedia PR, Jillian Blackman has had a pretty successful couple of years. At age 22, she is now the owner of her own business, and is bringing in some big name clients— like the Halifax Rainmen—all before she officially graduates with her Bachelor of Public Relations (BPR) in October, 2010.
But before this Dartmouth, Nova Scotia native was a successful young businesswoman, she was a student in the Co-operative Education program (Co-op) at the Mount. Jillian credits Co-op with giving her the confidence to go out into the business world.
"Co-op was invaluable, I can't imagine graduating without it," she says. "You're not afraid when you leave [school]."
Jillian's third co-op ultimately gave her the ability to get to where she is now. In 2009, she was able to spend four months working in the Centre for Women in Business (CWB). The opportunity introduced her to many successful female entrepreneurs who inspired her to take the initiative and start her own PR company.
"My dad has always said, 'Fortune favours the bold'," Jillian tells us. Bold describes her most recent accomplishments very well.
 Jillian had originally planned to work in the field for some time before starting her own business, but when she spotted a gap in the industry, she felt compelled to fill it. Within just a few months, Marqedia (the title, a creative blend of "Marquee, Marketing and Media"), has already more than doubled its expected annual earnings for the 2010/11 fiscal year.
Marqedia offers communications planning and implementation support to small and medium sized businesses. Through her services, Jillian fills the role of communications/marketing coordinator for companies that don't have the need or capacity to take on a full time employee in this position. Services are offered on an ad hoc basis, saving organizations money by contracting out to her when a communications need arises.
Being an entrepreneur comes with a variety of challenges that many people would find daunting, but Jillian loves it.
"I come from an entrepreneurial family, and I enjoy staying up until 2:00 a.m. working," she says. This is a good attitude to have, considering her work day often lasts up to 19 hours. The commitment is well worth it for Jillian, though, who has always felt compelled to do a job that inspires and motivates her.
"You shouldn't change who you are to fit into a job," she says. "I want to stay dedicated to small business." Her appreciation for this demographic comes from her mother, grandfather and great-grandfather, who were all small business owners.
 
While her ultimate goal may be to eventually become Oprah, Jillian plans to spend the immediate future making a name for herself in the PR world. With the skills she's gained from the BPR and Co-op programs, there is no question that Jillian and Marqedia will continue to excel in the Halifax business community long after she's graduated from the Mount.