Mighty Mango drinkable yogurt earns second prize

Three Mount students came up big in the Dairy Research Institute New Product Competition over the summer, winning second prize in a talented field for their on-the-go yogurt drink Mighty Mango.
Athena Li, Nadia Pabani, and Mary McCormick (shown in photo above), students in the Mount's Master of Applied Human Nutrition program, were encouraged to enter North American's leading dairy food development competition through Dr. Bohdan Luhovyy. Dr. Luhovyy is an Assistant Professor in the Department of Applied Human Nutrition whose current research project investigates the health benefits of dairy products.
As for their choice of product, their research and training helped point them in the right direction.
"One of the current emerging dairy trends in North America is Greek yogurt," says Athena. "We thought it would be interesting to develop a yogurt drink using Greek yogurts."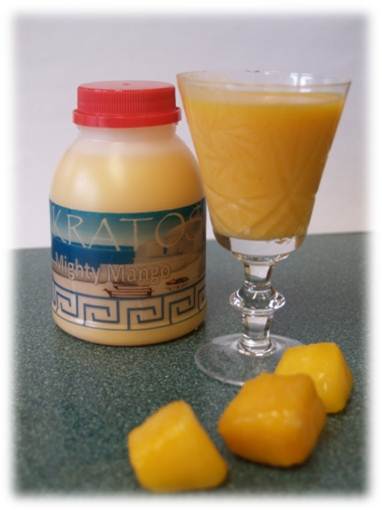 The result, Mighty Mango, is a drinkable yogurt that the students marketed for consumption post-exercise. Targeted to health-conscious women, the drink contains nearly 10g of protein and fewer than 200 calories per serving. The drink was packaged in a biodegradable bottle to appeal to consumers' desire for environmentally-friendly products.
In this year's competition, Mount team competed against sixteen finalists from across North America, with the top six finalists invited to Phoenix in July as part of the 2012 American Dairy Science Association Meeting.
"The competition was tough. Unlike our American colleagues, we had the extra challenge of having to cross the border ourselves, re-create our samples in Maine (due to border restrictions) and then transport our samples to Phoenix," says Nadia.
Both Athena and Nadia credit the Mount's Applied Human Nutrition program and the mentorship of Dr. Luhovyy for support and inspiration. With this success behind them, the team is also exploring the possibility of developing new Greek yogurt drinks, including Powerful Pineapple, Brawny Berry, and Fierce Fig.
The Mount's Applied Human Nutrition program offers both undergraduate and graduate degrees. At the undergraduate level, students can choose between options in dietetics and nutrition.