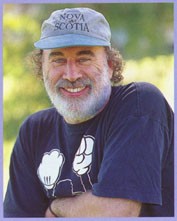 For almost 35 years, Dr. Andrew Manning has worked abroad with the Mount's international development team to strengthen institutions in need. Originally from North-East England, Dr. Manning crossed the ocean to complete his PhD at the University of Ottawa, and has been at the Mount ever since.
Considering several decades of international project accomplishments can be as much overwhelming as inspiring, Dr. Manning describes the environment in which projects thrive.
"The international development world is an ever-changing animal – there are many different funding partners in different countries, and each has their own way of doing things," he says. "While I oversee the operations from beginning to end, my day-to-day activities involve research, writing, developing proposals and being involved in hiring consultants and 'mentors' to act as advisors for educators in developing areas."
Dr. Manning's work, focused in the area of education sector reform in the Caribbean, Central America and the Middle East, involves either supporting the writing of new curriculum, or designing, developing and implementing professional development programs to support teachers in the curriculum reform process.
Experiencing other cultures and practices may influence one's ability to remain on task, but not for Dr. Manning. "We are always focused on developing programs with two things in mind. They are the two elements necessary for any project to be successful: sustainability and scalability."
"Sustainability has been accomplished when you've worked yourself out of a job. It validates the program as being sensitive to the social and cultural values of the client country, and is a part of the institutional fabric of the community." In Jamaica, following extensive consultation and collaboration with local educators, Dr. Manning's team designed and delivered a fully-accredited Diploma in School Leadership program to 800 primary school principals. "The program was designed for Jamaica, is now accredited and offered at St. Joseph's Teachers' College in Kingston, and has the human resources capital to deliver it on an ongoing basis," says Dr. Manning. "It's a wonderful example of a truly sustainable program."
Scalability, notes Dr. Manning, has more to do with affordability. "You can't build someone a high-end product with all the bells and whistles if they can't afford to maintain it," Dr. Manning explains. "In the development of a program, we always ensure it is within the capability of the client to scale it out to a wider population."
Dr. Manning's current Mathematics Teaching Pilot Program in Belize (photo of students shown below) is a great example. "We are helping teachers change the way they teach mathematics from an approach th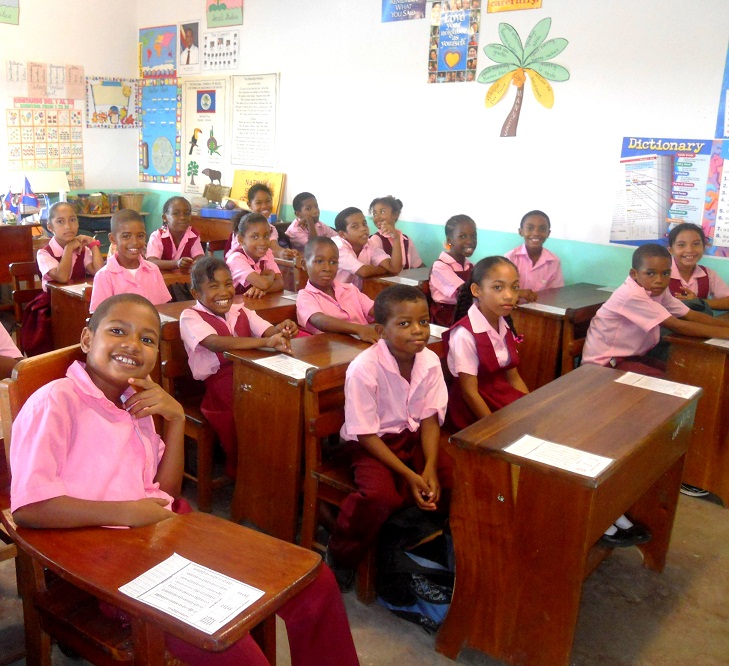 at focuses on memorization of facts and formulas to a hands-on, visible and tangible approach that aims for understanding of mathematical concepts," he says. "Scalability will be dependent on the selection of affordable materials for classroom instruction, and the design of a delivery system that takes into account the geographic isolation of much of the country."
Success, for Dr. Manning, is measured in a fairly simple way. "When they no longer need our help, I know we've succeeded. We have developed a presence in these countries, and they have an appreciation for what we are doing," he says. "Aside from helping others through my work, I am excited to be part of something that puts the Mount on the global map."
If the Mount's International student population is any indication of our faculty and student research efforts abroad, representing students from more than 60 countries, our future global reach appears bright. For more information on the Mount's International Developments, visit their website at msvu.ca/projects.