Meng Zhao translates Maritime and Chinese culture with bilingual magazine
Bachelor of Public Relations graduate Meng Zhao knew moving to Canada from Henan, China for school would open up a world of opportunities, but she never imagined launching her own bilingual magazine.
Discovering the meaning of 'community'
As an international student arriving in Canada, Meng remembers experiencing culture shock before seeking advice from those in the International Education Centre (IEC). There, Meng found comfort, advice and a wealth of opportunities including a role as an International Student Liaison providing counsel to students whose feelings were similar to her own.
While working with the IEC, Meng played a role in welcoming student refugee Halima Abdille, who came to join her sister Abshiro, as part of a project with the World University Services of Canada (WUSC). For Meng, the process was inspirational and left a profound impression on her understanding of Canadian culture.
"The concept of 'community' is just starting to emerge in the Chinese language. Coming to the Mount allowed me to be involved and contribute to life-changing experiences," explains Meng. "The Mount taught me the concept of the English word 'community,' and it helped me feel like I belonged.'
For Meng, every student – domestic and international – can benefit from feeling that sense of communityin a new place.
"All students should seek out the support that is readily available at the Mount," she smiles. "There are many offices on campus that provide very helpful, personal and pragmatic advice."
Discovering Dakai
As an involved member of the Nova Scotian Chinese community, Meng had her finger on the pulse of a growing opportunity.
"Members of the Mandarin-Chinese speaking community raised the idea of a publication. I wanted a leap in my career and work situation, and I sensed this was the right fit," she said, adding that her education and work experience prepared her to seize the opportunity.
And so Dakai Maritimes was born.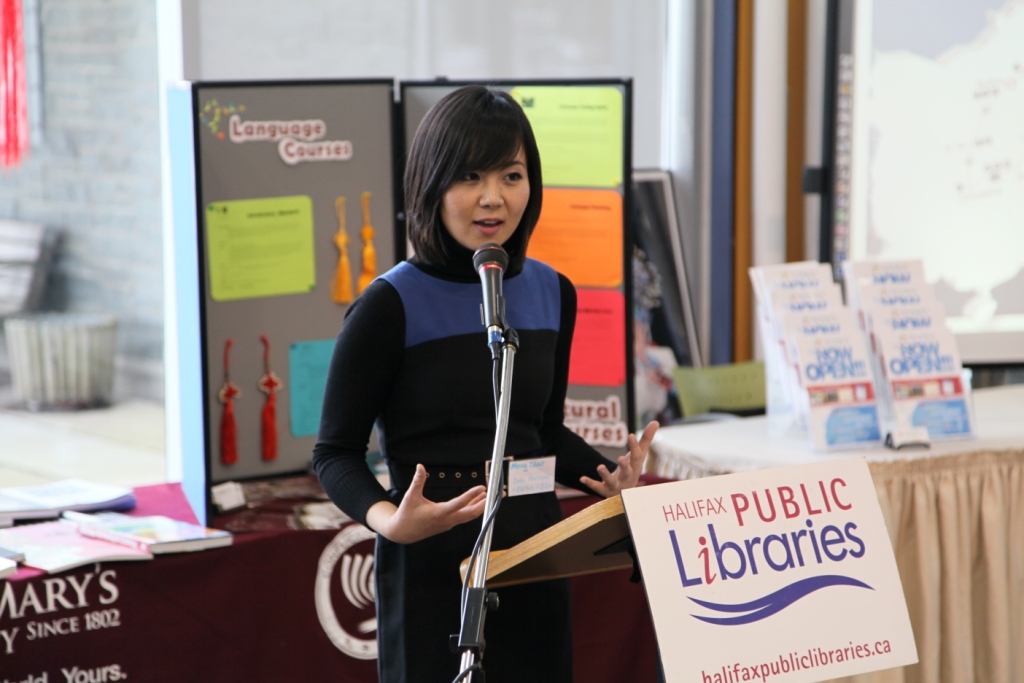 'Dakai' meaning 'to open' in Mandarin, is a fitting title for this free, quarterly publication that shares stories across Maritime and Chinese culture. The magazine's commitment to openness goes beyond the subject of the stories and even focuses on how the pieces are translated.
"Offering bilingual content is critical, but it's equally important to capture and convey the essence and spirit of what is really being said," says Meng.
Dakai Maritimes has a variety of contributors representing different cultures but Meng's determined and positive attitude can be found on every page of the magazine. The publication capture the spirit of personal stories and events while welcoming readers to become part of a broader community.
Meng, currently the only full time Dakai staff member, has a vision for future expansion that speaks to the publication name.
"I hope to expand Dakai across the Maritime provinces to provide exposure to the Chinese culture, and furthering the Chinese community as having an important role in the bigger picture."
The second issue of Dakai can be found for free online and at a variety of shops & restaurants. Follow them on Facebook and Twitter to find a location near you.