On November 6 and 7, MSVU will be hosting its first in-person convocation ceremonies in two years. Though they won't look exactly the same as before – proof of vaccination and masks will be required, and attendees will be spread out over three ceremonies instead of the usual two – the events will be every bit as meaningful as they were pre-pandemic.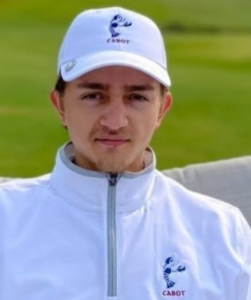 As is customary at convocation, several students have been chosen to address their graduating classes. Among them is valedictorian Joshua Deal. Joshua will serve as valedictorian for the ceremony taking place on November 6 at 2 p.m.
Meet Joshua
Joshua Deal from Kentville, Nova Scotia is graduating this fall with a Bachelor of Science (Honours) degree in Psychology. Described by his professors as an "inspiring" and "excellent" student who has excelled throughout his academic career, he has not only maintained a remarkable GPA, but he's done so in the face of health challenges and a global pandemic.
Joshua's honours thesis project explored whether social pressures and moral obligations predicted mask wearing behaviour during the COVID-19 pandemic, an underdeveloped area in the literature. Through multiple regression analyses, it was determined that the combination of social pressure and moral obligation predicts mask wearing. However, further examination of the results showed that, in Joshua's sample, social pressure was the driving force in this relationship, over moral obligation.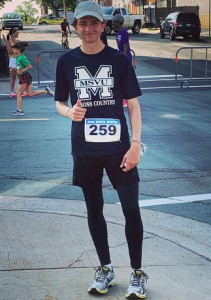 And while he was excelling in the classroom, Joshua was making strides in the running world too. Joshua was a valued member of MSVU's cross-country running team in its earliest days, representing MSVU at cross-country races in the fall of 2018 and 2019.
During his time at MSVU, Joshua was a dedicated volunteer on campus, embracing opportunities to contribute that prioritized his commitment to his fellow students. Joshua served as a volunteer orientation leader, leading workshops for other student leaders. He also contributed to student governance as a communications liaison for the MSVU Students' Union and was selected to be a student assistant teacher in his fourth year, working with students in need of extra support.
Joshua's next steps will see him beginning his master's degree in sports neuroscience and sports data management.
Joshua's convocation address will be livestreamed on YouTube and Facebook as part of MSVU's fall convocation live broadcast.