Mount Saint Vincent University will mark a return to in-person convocation ceremonies as it recognizes the achievements of several hundred students during fall convocation to be held November 6 and 7. Since the start of the pandemic, the university has held all convocation ceremonies online.
Graduates will be joined by two new honorary degree recipients, including a woman who has had an unmatched impact across the arts, education and health care in Nova Scotia underpinned by a belief in the power of youth, Margaret Anne Fountain, CM, and a community crusader and innovator on behalf of racialized youth, particularly those at risk of food insecurity, Jessie Jollymore. As well, Dr. Lynn Jones will deliver a special address to graduates; Dr. Jones received an honorary degree from MSVU during our fall 2020 ceremonies which were held online.
Margaret Anne Fountain, CM, is first, foremost and always dedicated to her family.  A proud wife to David, and loving Mother to daughter, Gwyneth, Mrs. Fountain is also a committed companion to her dog, Bucco.
Mrs. Fountain has devoted a lifetime to philanthropic endeavors in support of provincial, national and international organizations.  A renowned patron of the arts, Mrs. Fountain has made a lasting and irrefutable impact with organizations to include Symphony Nova Scotia, The National Ballet of Canada, The National Arts Centre Foundation, the Advisory Board of the Talent Fund for Telefilm Canada, and she was a founding member of the Foundation for Heritage and the Arts.
Mrs. Fountain was named a Duke of Edinburgh International Award Foundation's Global Benefactor. A tireless champion of this non-formal, self-development program designed to recognize the achievements of youth, outside of academia, Mrs. Fountain believes it is imperative to invest in our young people because they are our greatest asset.
While her contributions to the arts are unparalleled, Mrs. Fountain's philanthropy extends to the broader community through her advocacy in the areas of education and healthcare.  Her work as a founding member of the Community Foundation of Nova Scotia (CFNS) and as a member of the Halifax Foundation, were instrumental in improving the quality of life for Nova Scotians, and to opening the doors to endless possibilities.
Mrs. Fountain served on the Board of the Nova Scotia College of Art and Design (NSCAD) for 14 years, and was honored by that institution with a DFA (hc). Mrs. Fountain also served as a Governor on the Board of Mount Saint Vincent University for six years.
A graduate of Mount Saint Vincent University, Mrs. Fountain is a Queen's Jubilee Medal recipient, and she was invested to the Order of Canada in 2016.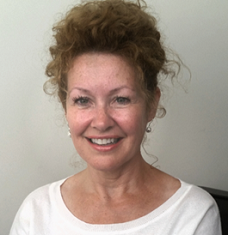 Jessie Jollymore, BScN (Hon), is the founder and Executive Director of Hope Blooms, a youth-run social enterprise located in Halifax, Nova Scotia.
A graduate of Mount Saint Vincent University, Ms. Jollymore is a Registered Dietitian who has dedicated her life in empowered service with others. A Clinical Dietician in the inner city for more than 14 years, Jessie saw in her work opportunities to address, through Hope Blooms Social Entrepreneurial Ventures Inc, the social injustices of food insecurity, social exclusion, discrimination, and racialized poverty. It has been sustained through Ms. Jollymore's unwavering determination that it do so, and it has flourished as a result of Jessie's vision to actively engage youth in positively impacting the determinants of health within vulnerable communities while coming from a place of empowerment and acknowledgement that beauty and brilliance is inherent in every child.
Among her significant accomplishments, Ms. Jollymore has been recognized with The Governor General's Meritorious Service Medal; Oxfam's Female Food Hero Award; The Social Innovator of the Year Award; and she has been named as One of Canada's Top Changemakers.
Ms. Jollymore has ensured that not only does hope bloom, but that as a direct result, so too do youth and communities.
Convocation Ceremony Details
Margaret Fountain, CM, will be honoured during the November 6 ceremony (2 p.m.); Jessie Jollymore will be honoured during the morning ceremony on November 7 (10 a.m.). Dr. Lynn Jones, who was honoured during an online convocation ceremony in the fall of 2020, will address graduates at the afternoon ceremony on November 7 (2 p.m.). Convocation ceremonies will be held in the Seton Academic Centre Auditorium and will be livestreamed on YouTube and Facebook.
About the degree of Doctor of Humane Letters, honoris causa
Mount Saint Vincent University recognizes distinguished individuals whose accomplishments are consistent with the mission of the university by granting the degree of Doctor of Humane Letters (honoris causa) – an honour which can only be bestowed by the University Chancellor at the request of Senate. The university honours worthy recipients who have contributed to the betterment of society and humanity in any field, but in particular, improvement of the status of women, contribution to higher education, humanitarian and social service, involvement with and fostering of culture and the arts, or leadership in a field of endeavour. The convocation at which the degree is awarded is greatly enriched by the presence of honorary graduands who share the joy of the occasion.