Mount Saint Vincent University will recognize the achievements of 1,000 students during its virtual fall convocation to be broadcast online at 3 p.m. on Sunday, November 1, 2020. Graduates will be joined in this celebration by Anne Innis Dagg, CM, BA (Hons), MA, PhD, Hon DSc, Anna Maria Tremonti, BA (Hons), Hon LLD, and Lynn Jones, BA, Hon D Hum, who will be awarded honorary degrees of Doctor of Humane Letters.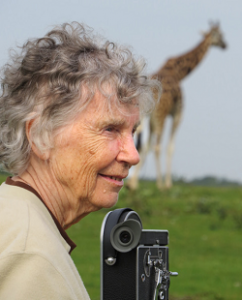 Dr. Anne Innis Dagg, CM, is a pioneering zoologist, groundbreaking biologist, animal rights activist, and feminist who has received worldwide recognition for her work on giraffes. In 1956, she became the first person to study giraffe behaviour in the wild. She is the author of over 60 scientific papers and 23 books including The Giraffe: Its Biology, Behaviour and Ecology (1976) along with fellow zoologist Bristol Foster. She faced many challenges in her career – most notably because she was a woman who was prevented from becoming a tenured professor at the three universities she taught at near her home in Waterloo. This resulted in her disappearance from the giraffe world. Three decades later, an invitation to a giraffe conference in Phoenix, Arizona, and a documentary about her life, The Woman Who Loves Giraffes, brought her story to light again. The recent Order of Canada recipient has dedicated her efforts to establishing The Anne Innis Dagg Foundation with a mission to draw attention to the challenges wild giraffes are facing in Africa and the importance of conservation. Read her full bio on the convocation page.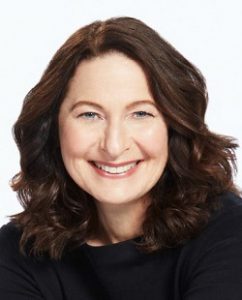 Anna Maria Tremonti is a long-time journalist who has travelled the world in pursuit of stories that both enlighten and disturb. She began her career at CKEC radio in New Glasgow, Nova Scotia, and spent three years in private radio in the Maritimes and Ottawa before joining CBC as host of its morning show in Fredericton. Her path through the CBC included local reporting jobs in Edmonton and then to the Parliament Hill bureau in Ottawa. From Ottawa, she became a foreign correspondent, travelling the world from bureaus in Berlin, London, Jerusalem and Washington. Anna Maria returned to Canada to pursue investigative reporting as a host of the fifth estate, but within two years, shifted back to radio to be part of the team that created The Current, CBC Radio 1's flagship current affairs program.
After 17 years as host of The Current, Anna Maria chose to leave her permanent job at the CBC to explore audio storytelling through podcasting. The CBC podcast More went to the top of the Apple charts when it was released. Read her full bio on the convocation page.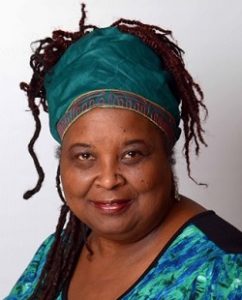 Dr. Lynn Jones is an educator, community historian, civil and human rights activist, labour leader, and a truly inspiring speaker. She was the first African Canadian to join the executive ranks of the Canadian Labour Congress and to be elected General Vice-President. She was also an official international observer of the first democratic elections held in South Africa which saw the election of Nelson Mandela as the country's first Black President.
Lynn is a native of Truro, Nova Scotia, and one of 10 children born into an Indigenous African Nova Scotian family of community leaders. Her social justice priorities are presently focused on the obtaining of Reparations for Afrikan People and highlighting the crimes against humanity perpetrated during and following the Trans Atlantic Slave Trade. As well, she continues to highlight the archival Lynn Jones African Canadian and Diaspora Heritage Collection housed at Saint Mary's University and containing more than 10,000 articles and artefacts of Black and Indigenous life locally, nationally and internationally, collected by Lynn over 50 years and donated for public access. Read her full bio on the convocation page.
"Through immeasurable impact in their respective fields, each of this fall's honorary degree recipients has enlightened and transformed our world. We proudly celebrate their work as women leaders," said Dr. Mary Bluechardt, President and Vice-Chancellor at MSVU.
"Convocation is a pivotal moment in a student's life – the culmination of years of hard work," she continued. "We wish we could be celebrating with all of our 2020 graduates and newest honorary degree recipients in person, and regret that the pandemic is keeping us apart. Through an online broadcast, on-campus photo opportunity, and delivery of special graduate celebration boxes, we will ensure as memorable a celebration as possible this fall. And we will welcome any 2020 graduate back to cross the stage when a return to in-person ceremonies is possible."
Convocation Ceremony Details
Dr. Anne Innis Dagg will be honoured during the Arts & Science segment of the fall 2020 virtual convocation ceremony, Ms. Anna Maria Tremonti during the Professional Studies segment, and Dr. Lynn Jones during the Education segment. The virtual ceremony will be broadcast at 3 p.m. AT on November 1, 2020 on MSVU's Facebook and YouTube pages.