Plan for a healthy year ahead
A new school year is a wonderful opportunity to refresh, reorganize and reset schedules and habits. There's no better time to consider making small changes in your everyday life that have the potential to greatly improve your overall health and wellbeing, including university experience.
Here are some tips to help keep you physically, mentally and socially well this school year, and habits to get in the swing of now:

1. Eat your greens.
• Getting enough vegetables is especially important now that Mom isn't making you eat them. You decide what fuels your body, so choose wisely and get creative!
• Here are some tricks for sneaking veggies into your diet:
~Try puréein
g vegetables and adding them to sauces – tomato sauce can easily hide pureed cauliflower.
~Shred carrots, cabbage, and other "tough" veggies into an easy slaw and add your favourite dressing.
~Add greens like kale or spinach to your fruit smoothies.
~There's a salad bar and smoothie station in the Rosaria Dining Hall and tons of healthy options available via the Mount's other food services. Learn more
here
.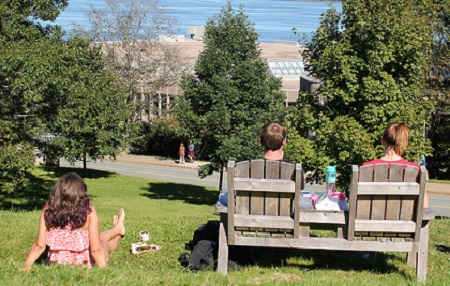 2. Pack your back pack to save your back.
• Textbooks can be heavy. Be careful not to strain your back by putting too much in your back pack. A great way to lighten your load is to rent an on campus locker where you can store your stuff. Or, if that won't work, make sure to invest in a bag with two straps!
3. Get some shut eye.
• Students often underestimate the importance of sleeping. Pulling all-nighters and using energy drinks to stay up late may be effective in helping you meet tight deadlines, but it can have a significant impact on your academic performance. Be sure to set aside two hours per week for each class to work on your studies.
• "By the end of two weeks, 6 hour sleepers were as impaired as those who had been sleep-deprived for 24 hours straight – the cognitive equivalent of being legally drunk."
Source: http://www.factsonpsychology.com/about/
4. Drink more water, then drink some more.
• Water is the most important source of energy for your body — it has a major impact on the function of your organs. Studies show that "even mild dehydration can impair your energy levels, mood, and lead to major reductions in memory and brain performance." If you feel thirsty, chances are you are already dehydrated. Source: http://authoritynutrition.com/7-health-benefits-of-water/
5. Your bed is for sleeping.
• Avoid doing school work in bed as it can change your posture, motivation levels and can make sleeping at night more difficult. Try separating your sleep and work spaces and watch your productivity skyrocket.
6. Don't be afraid to ask for help.
•
Counselling services at the Mount
are available for free to any registered Mount student. Whether you need help adjusting to university life, managing anxiety or depression, or need some sleep strategies, Mount counsellors are here to help.
7. #ExploreNS
• Hiking the trails on campus is a good way to get in some exercise. Bet you didn't know there are hidden trails in the forest between Seton and Evaristus! Visit the three ponds, and the resident ducks, or head up to the Meadows and you just might spot a deer.
• You can also become a gardener by planting seeds in the campus garden! Learn more about the garden,
here
.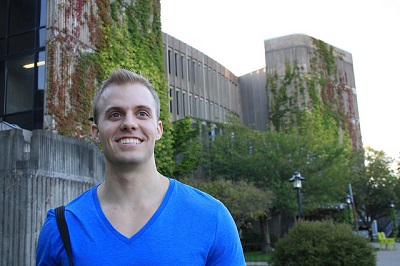 8. Take a breather.
• Taking study breaks can help refresh your mind and keep the blood pumping. Try getting up to walk around every hour or stretch as often as you can. If your mind is wandering, maybe you need to wander too – just remember to get back down to business when you are done.
• From Varsity athletics programs to the Mount's fitness centre, check out the many opportunities for fitness and recreation available through the Mount's
Athletics and Recreation
department.
(Also, thanks to our friends in Athletics and Recreation for their great input on this list!)
9. Make decisions for yourself.
• The healthiest thing you can do is take your health into your own hands. Don't let anyone make health or wellness decisions for you that don't feel right. Find out what works for you and set yourself up for a healthy year ahead.
And even with the best laid plans, you may still feel unwell from time to time. The Mount's
Health Office
is the place to go at those times. Learn more
here
.
Wishing you a healthy, happy school year ahead!