Events from May 15-17, 2014 will mark the 100th anniversary of the Great War.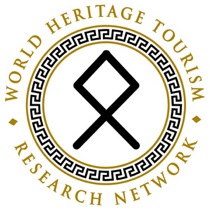 The World Heritage Tourism Research Network (WHTRN) is pleased to announce a series of special commemorative events in recognition of the 100th anniversary of the First World War (FWW). A Symposium on the First World War: Remembrance, Commemoration and Perspectives in the 21st Century will be hosted at Mount Saint Vincent University in Halifax, Nova Scotia from May 15-17, 2014.
Over 50 countries were involved in the FWW, a conflict that shaped the world with the first use of chemical weapons, the first mass bombardment of civilians from the sky, and the century's first genocide. Through presentations, research and public discussions, this national symposium will provide an opportunity to reflect on how the FWW is understood and perceived in Canada, to remember the role our country and its people played, and to discuss how it can be remembered as part of our heritage.
Speakers will include war heritage experts, veterans, and youth who have recently travelled to FWW sites throughout Europe. Dr. Tim Cook, author and FWW historian of the Canadian War Museum will act as keynote speaker, drawing from his experience researching and writing six award-winning books on the Great War. A preliminary program is available on the symposium's website.
"As we recognize the centenary of the First World War, we have a responsibility to ensure this dark period of our history is remembered by future generations," says Dr. Cook. "For Canada, the war consists of multiple narratives, from the nation-building experience to that of deep divisions in many parts of the country, and it is important to draw out, 100 years later, this complicated history that continues to resonate around the world."
The WHTRN will also present the results of a global survey collecting thoughts, opinions and perspectives on how to remember, commemorate, and preserve the history of the FWW. The findings summarize the feedback of over 3,000 respondents from 60 countries.
---
For more information:
Ben Boudreau
902.457.6439
ben.boudreau@msvu.ca