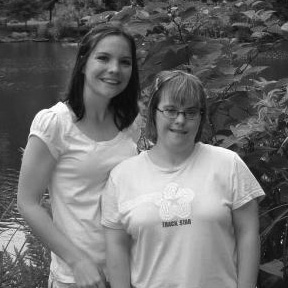 Lindsay Leighton has dedicated her life to helping high-needs and at-risk children and youth. This dedication was the driving force behind her decision to take the Mount's Master of Arts in School Psychology (MASP) program, and is the reason she is graduating as Valedictorian.
Joining the MASP program was precipitated by Lindsay's time working as a teacher in Japan, and her background in psychology and education.
"My teaching experiences were in high needs areas. I loved the relationships I was able to develop with
my students; however, I realized that many of them needed more support than I was able to provide," she explains. "I wanted to integrate my psychology background and teaching practice in a way that would maintain close relationships with students, but allow me to support them in a more intimate way."
Lindsay's dedication has allowed her to work with people who have unique needs, with the King's Regional Rehabilitation Centre in Waterville, and now with the Student Services Psychology Office of the Tri-County Regional School Board.
 "I am inspired daily by the children, youth and families that I work with," Lindsay tells us. "Many of them are fighting to overcome struggles that feel too large to bear at times. The resilience that I see in my students motivates me to push my own limits and strive to be an active part of the community."
Lindsay is also inspired by her family, and in particular by her sister Kristy, whose community involvement is a constant source of motivation.
"Kristy is one of the most active people I know, and is on the go continually, whether it be to theatre practice, Zumba class, or Special Olympics swimming events," says Lindsay. "She has always been an inspiration to me, and now she puts me to shame on days that I am feeling lazy, because I know she has been out and about!"
Now that Lindsay has completed her MASP, she looks forward to using her education to help the students she works with on a deeper level.
"I would like to continue to work within the school system to provide students access to services that are sometimes inaccessible from within the community," she says. "I have no doubt that my passion for working with at-risk youth, and my education from the Mount will lead to a number of new adventures and travels in time to come."
It is with passion, drive, and determination that Lindsay graduates not only as a valued member of the Mount community, but also as Valedictorian – an honour that is well deserved.
*Pictured above (l-r): Lindsay and her sister Kristy