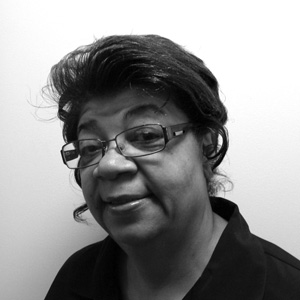 Convocation is often looked upon as the beginning of a new journey, but for Jacquie Farrow-Lawrence, it is a benchmark along a continual path committed to lifelong learning. Jacquie is graduating today with her Master of Education (Lifelong Learning).
"To be nominated was an honour in itself, but to be selected as Valedictorian is a milestone in my life that I will always cherish," she says. This honour is just one of many that she has earned after years of public service.
Originally from Digby, Nova Scotia, Jacquie has been a municipal employee for most of her adult life. For a time, she served as Municipal Clerk for Annapolis County, and was recognized by Prime Minister Jean Chretien as the first person of Aboriginal and African heritage to be appointed to this position in Canada.
For Jacquie, the decision to return to school for the M.Ed (Lifelong Learning) was a natural step in her journey. She feels learning is an integral part of life, a philosophy that she gained from her mother.
"My mother graduated from high school in 1944 at the public school in Digby, 10 years before the law was passed to abolish segregation. She had to endure much hardship," Jacquie tells us. "I remember watching her reading our school textbooks, studying our French books, studying for her correspondence course in journalism and realizing learning is a lifelong commitment."
Jacquie was particularly interested in the opportunity to study Lifelong Learning with the Mount Africentric Cohort, which addresses the under representation of African Nova Scotian educators in leadership roles. The program focuses on undertaking African-centered research that engages participants in an analysis that represents indigenous African knowledge and recognizes African voices.
"The Africentric Cohort represents a doorway to knowledge and exploration of history, information and discussion. It celebrates cultural diversity and welcomes inquiry and critique," Jacquie explains. "Students are encouraged to explore not only the challenges of research and knowledge, but the positive application of that information in the community."
Now that she is moving on from the Mount, Jacquie has a great affinity for the school and the opportunities provided here.
"As students we have all experienced the positive learning environment at the Mount, which promotes Excellence, Innovation and Discovery. I encourage and challenge all students to make a commitment to lifelong learning and to apply their skills and passions to help make your community a better place."
As she continues her career in her newly appointed role as Town Clerk in Arnprior, Ontario, Jacquie hopes to stay connected to the Mount as a resource for both the Nova Scotian Black Community and the Africentric Cohort Program.