Mount Saint Vincent University will recognize the achievements of more than 400 students during fall convocation ceremonies on Sunday, November 1, 2015. Graduates will be joined by an accomplished playwright and a leading human rights advocate as honorary degrees are bestowed on Catherine A Banks and Leilani Farha.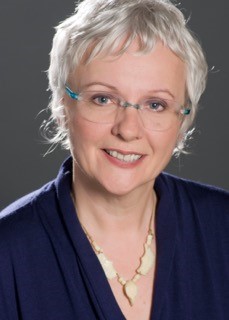 Catherine A Banks, BA, BEd, is a celebrated playwright from Nova Scotia. A writer from a young age, she was inspired to write plays after seeing a production of Michel Tremblay's Les belles soeurs. Catherine's produced plays include The Summer of the Piping Plover (1991), Three Storey, Ocean View (2000), Bitter Rose (2000), Bone Cage (2007), It Is Solved By Walking (2011) and Miss N Me (2015). She received the Nova Scotia Established Artist Award in 2008. Her work is the recipient of two Governor General's Literary Awards for Drama: Bone Cage (2008) and It Is Solved By Walking (2012). It Is Solved by Walking was translated into Catalan for readings in Catalonia.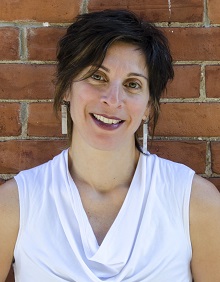 Leilani Farha was appointed UN Special Rapporteur on the Right to Housing in June 2014. She is also the Executive Director of the NGO Canada Without Poverty, based in Ottawa. A lawyer by training, for the past 20 years Leilani has worked both internationally and domestically on the implementation of the right to adequate housing for the most marginalized groups. Leilani has researched and published widely on issues related to housing rights, including on forced evictions, and securing land and housing rights for indigenous peoples. As a central dimension in all her activities, she has worked extensively on women's economic, social and cultural rights.

Convocation Ceremony Details
Catherine A. Banks will be honoured during the morning ceremony on November 1 (10 a.m.) and Leilani Farha during the afternoon ceremony (2 p.m.). Both convocation ceremonies will be held in the Seton Centre Auditorium and will be streamed live on the University website.

About Mount Saint Vincent University
Recognized as a leader in distance and experiential learning, and based on a strong tradition of social responsibility, Mount Saint Vincent University takes a personalized approach to education to nurture socially responsible global citizens. Founded in 1873, the Mount has been nationally recognized for having one of the lowest student-to-professor ratios, for providing students early access to valuable research opportunities, for its legacy in the advancement of women, and for facilitating critical advancements in food security, healthy aging, literacy, and childhood development. www.msvu.ca


---

For more information:
Gillian Batten
Manager, Communications
Mount Saint Vincent University
(902) 457-6439
Gillian.Batten@msvu.ca