To the Mount community,
February 1st marks the start of African Heritage Month – an important opportunity to celebrate the many contributions that people of African descent have made locally, nationally and at our own University. It's also a time for all to deepen our knowledge of African (including African Nova Scotian) cultures and history.
New Students of African Descent Advisory Committee
On this occasion, I am pleased to share the news that a new committee has been struck at the Mount to guide our efforts in support of students of African descent. The new Students of African Descent Advisory Committee is made up of faculty, staff, students, alumnae, community representatives and representatives of senior administration, and has as its primary goal to work collaboratively across the University community to empower and engage Black students of African descent.
Among its many functions, the committee will:
Encourage awareness and understanding of the distinct culture and heritage of students of African descent across campus and the impact of anti-Black racism in an effort to combat racism, racial discrimination, xenophobia and related intolerance faced by peoples of African descent;

Review best practices and make recommendations on how to improve support to students of African descent in all aspects of their experience at the Mount;

Provide advice to the University Equity Committee to improve our ability to recruit and retain Black faculty and staff;

Provide feedback to the University around the hiring of Black faculty;

Provide representation to any university group/committee that can support the goal of eliminating anti-Black racism at the Mount;

Support the work of our Black Student Support Coordinator.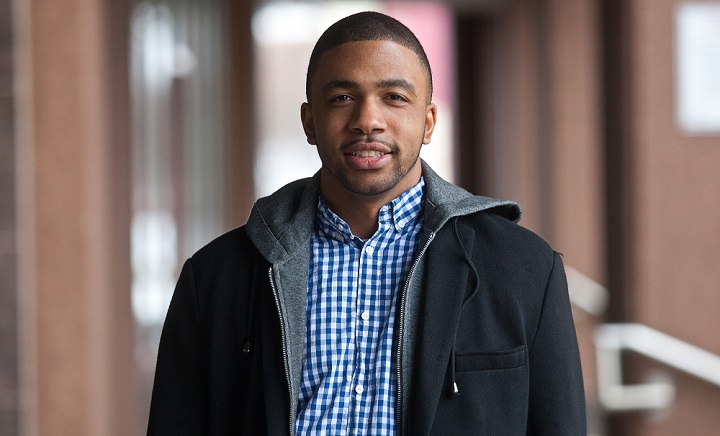 Black Student Support Coordinator
Alum DeRico Symonds was recently appointed Black Student Support Coordinator at the Mount (a role established several years ago). In that capacity, DeRico works to advance areas of support for students of African descent, helping them along their academic journeys while also staying connected to their roots. Students can contact him at any time for support. He can be reached at DeRico.Symonds1@msvu.ca, 902-719-4538, or during office hours.
African Heritage Month Events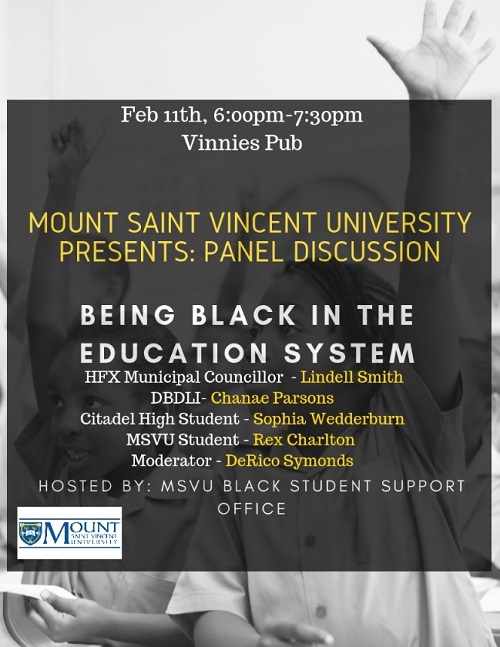 There are several events planned to mark African Heritage Month at the Mount, a full list of which will be shared as part of a story featuring DeRico's work next week. In the meantime, please plan to attend the panel presentation titled "Being Black in the Education System" to be held February 11th from 6 p.m. to 7:30 p.m. in Vinnie's Pub. As well, on February 13th, the Rosaria Dining Hall menu will feature "world flavours" and the movie
The Hate U Give
will be shown during dinner. There are also many events taking place in communities across Nova Scotia this month as listed on the website of the Nova Scotia African Heritage Month Information Network:
ahm.bccnsweb.com
.
The UN declared 2015-2024 to be the
International Decade for People of African Descent
, with a focus on "recognition, justice and development." While we look forward to the many plans for special events this February, the Mount's commitment to supporting students, faculty and staff of African descent is a long-term one – extending to every month of the year and every student, faculty and staff member currently at the Mount or to come.
Sincerely,



Dr. Mary Bluechardt
President and Vice-Chancellor
Mount Saint Vincent University