Multi-media kit garners distribution through National Film Board (NFB)
With the cooperation of the National Film Board of Canada, the Mount's innovative resource exploring Aboriginal Affairs, first launched in 2013, is reaching more people than ever.
The Mount's Alexa McDonough Institute for Women, Gender and Social Justice, with visual materials contributed by the MSVU Art Gallery, created a multi-media kit for educators titled Women, Contemporary Aboriginal Issues, and Resistance. The kit aims to encourage discussion in the classroom around the many Aboriginal and Indigenous groups and histories in Canada.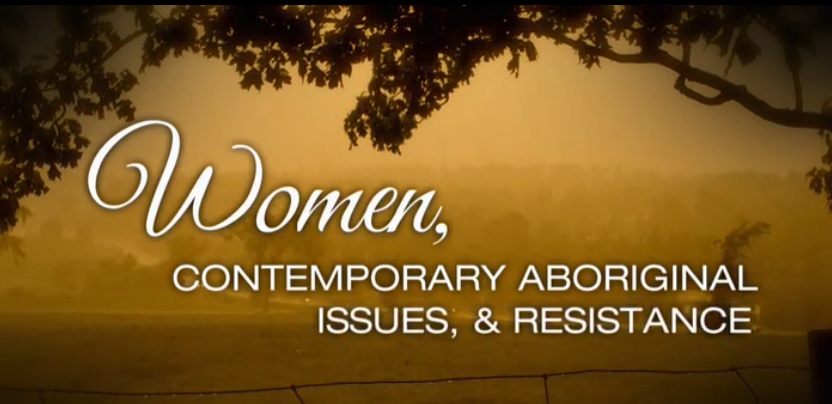 The kit includes five print pieces and an 83-minute DVD (view video online) that is available free from the Mount's Learning Commons and now for subscribers of the National Film Board (NFB) CAMPUS, an award-winning online educational portal.
Developed with the assistance of the Social Sciences and Humanities Research Council of Canada (SSHRC) dissemination grant, the kit aims to help strip away the fears that keep people from speaking openly about Aboriginal issues.
By following the lives of three fictional children, subscribers can develop a better understanding of the lives of Indigenous peoples. As they grow into adulthood, the children quickly become aware of the way their prejudices, Aboriginal roots and friendships play an important role in shaping their view of each other and our country.
---
"It is so gratifying to have the Alexa McDonough Institute's action-research work affirmed by NFB CAMPUS and available to thousands of North American subscribers."
– Dr. Rita Shelton Deverell, former Nancy's Chair in Women's Studies; Adjunct Professor of Women's Studies; and Executive Producer of Women, Contemporary Aboriginal Issues, and Resistance
---
The Mount's AMI connects with many learning initiatives to create mentoring relationships with students and offer opportunities to contribute to research, action and learning projects. The Institute works to create and support initiatives that extend our understanding of issues related to women, gender, and social justice. You can learn more about the Alexa McDonough Institute at msvu.ca/AMI.