Mount student turns frustration into forward-thinking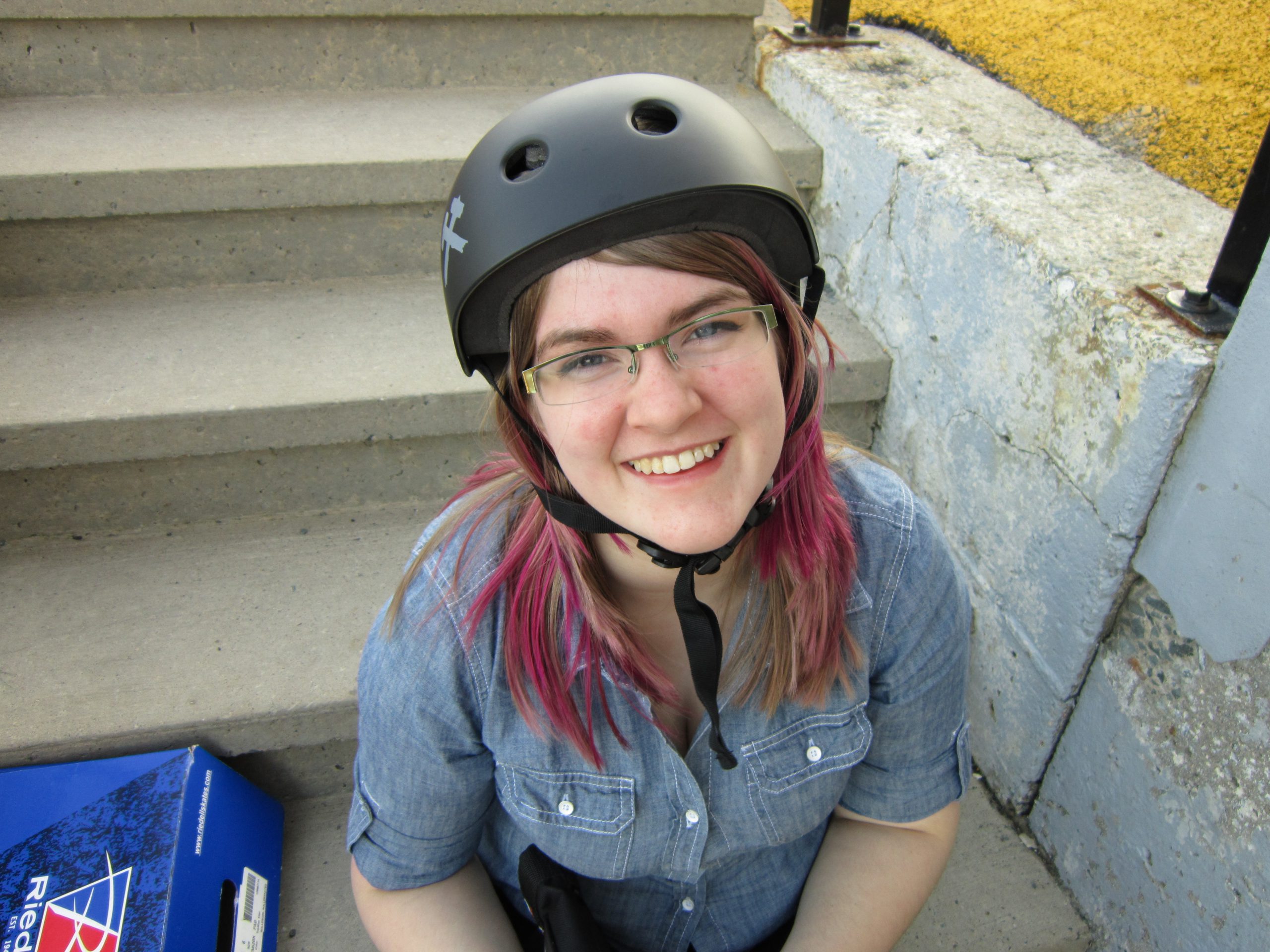 'Spirited' is just one word to describe Abbey Ferguson, an energetic volunteer and critical thinker heading into her second year in Bachelor of Arts – Women's Studies.
For Abbey, the program was an opportunity to build on the activism she developed a passion for at Eastern Shore District High. Inspired by encouragement from teachers and success stories on the Internet, she re-established the school's Gay Straight Alliance.
Abbey needed a school that would encourage her to flourish the same way her high school did. The Mount's small class sizes and exciting professors drew her in immediately.
"My professors all bring such unique perspectives to what they teach. They're always willing to take their lessons in different directions," says Abbey. "Even in my Mandarin Chinese language class we looked at the role that women had to play in the culture. It's so important to have a global view; it reflects the interdisciplinary major that is women's studies."
Abbey deeply enjoys her classes like History of Women but she also realizes they are providing important background knowledge for her desired career as a social worker.
"To truly relate to people, you need to have a solid, critical look at how events have come to take place," explains Abbey. "It's important to get a lot of perspectives when being a part of fixing some of the biggest issues in society today, like discrimination."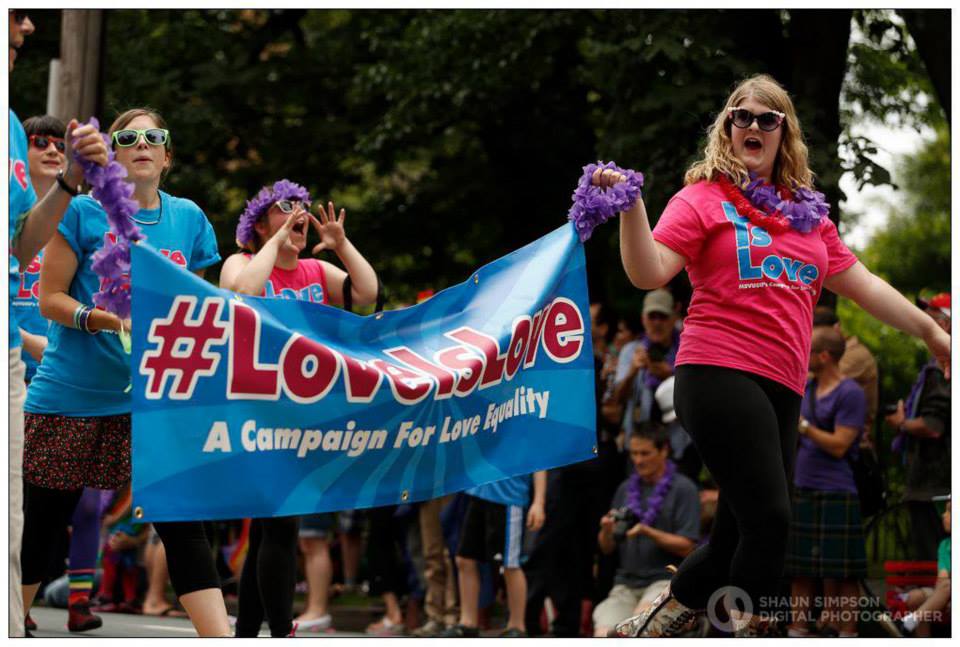 Discrimination is something that Abbey cannot tolerate. Although learning about the injustice that exists in the world sometimes upsets her, she laughs at the stereotype that all feminists are angry.
"Women's Studies will make you feel angry, but also a lot better at the same time," she nods. "I'd be mad about gender, racial, and class inequality anyway. My classes help me make sense of my emotions and turn them into strategies that can overcome injustice."
Above, right: Abbey is part of Mount Pride and walked in the Pride parade. Thanks to Shaun Simpson Digital Photographer.
Abbey's long-term goal is to bring more women's crisis resources to her home of Musquodoboit Harbour (the closest centres are 45 minutes away), but in the meantime she's creating change in other parts of her community. Whether it's organizing events at South House Halifax, a gender resource centre, or as chapter President of Best Buddies Canada, a non profit that fosters meaningful friendships with people with intellectual disabilities, she makes sure she keeps the message of two-way communication that she learned in Women's Studies class in mind.
"It's so important to be involved," explains Abbey. "You have to talk to people who won't always agree with you in order to land on new ideas."
Abbey's eagerness for discourse continues to inspire her and her work. Winning the Certificate of Outstanding Performance in Women's Studies 1110 at the 2013 Academic Awards was a great way to end her first year at the Mount. She feels that this is only the beginning and is eager to continue to put her education to use.
"I was really, really happy to come here," she smiles. "It's a big reassurance to feel like you're in a program that fits you."