A passion for hands-on work led Sarah Montgomery to exciting research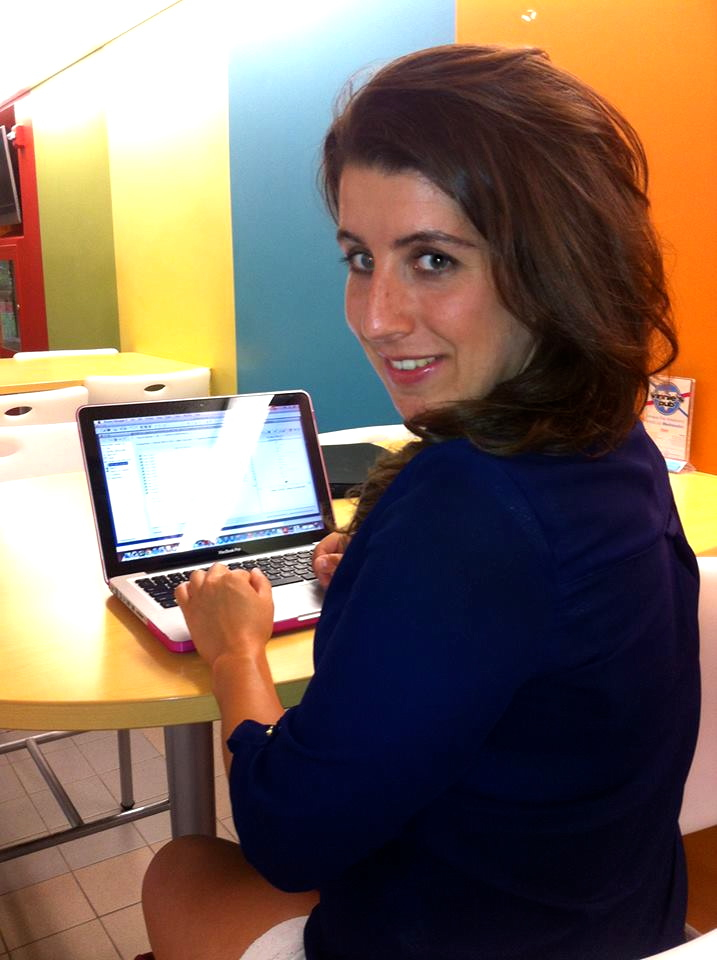 Sarah Montgomery is doing what she loves, and doing is a key word for her. After graduating with a Bachelor of Neuroscience from Dalhousie University in Halifax, she knew she wanted to further her studies in a program with a focus on hands-on work. A Bachelor of Science in Applied Human Nutrition: Dietetics with Integrated Internship and Honours turned out to be just what she was looking for.
"Having an internship built into the degree opens me up to broader opportunities in the field," explains Sarah, who hails from Truro, Nova Scotia. "I wanted a program that would prepare me for the career I wanted and I really love Halifax, so the Mount was an excellent fit."
Sarah's thesis supervisor, Dr. Jeremy Koenig, was so impressed with her attention to detail and work ethic that he took her on as an intern at his workplace I Promise Performance, a proactive health and wellness company. There, Sarah is part of a team that discovers what they can do to help both an aging population and hockey players. The answer overlaps more than you think!
Sarah looks into the role of dietary supplements in improving cognitive performance and brain function. The same research that might be able to reverse the effects of a nutrient deficient diet that can develop into health problems like Alzheimer's could also help hockey players react quicker on the ice. Her internship has taught her to think creatively to find solutions for a variety of problems, and Sarah is proud that her efforts could help prevent such a devastating disease.
"The goal of our research is ultimately to improve quality of life," she says.


While Sarah is helping to achieve that goal, she's also completing a personal one. Her team is preparing to publish their first article about their project, an accomplishment she's been excited for her entire academic career. It's this passion for research that led her to establish the Journal Club for the Applied Human Nutrition department. The club aims to expose students to new areas of research to supplement their in-class education.
"We discuss a wide variety of ideas in a friendly and open setting," Sarah says. "Even I was amazed at the turnout. The Mount is full of people who are passionate about what they do."


And doing is what's so important to Sarah. Although she enjoys the personal discussion in her small-sized classes, the experience of hands on research work has been invaluable to her.
"Learning the theory is fascinating but you've got to know how to apply it in the real world," she comments. "Change, last minute decisions, tight deadlines, organizing time between different projects… It can be a challenge to juggle everything at first but that's what your internship and education teach you."
Internships can open your mind to what area of work best suits you. Sarah says her work experience helps her shape her academic path as her interests change. Although it can be a little scary at first, Sarah insists that change is something to be embraced.
"Don't be afraid if your passions change as you go throughout the program," she explains. "Take advantage of different opportunities as they come up. As you learn more, you might find yourself taking different paths. If you consider all of the opportunities available, you will open yourself up to things you couldn't have dreamed of."


In addition to career opportunities, studies are now suggesting that trying new things is also a great way to improve your cognitive ability. With her determination and passion for her work, it might be the perfect subject for Sarah's next research.